The latest patented technology delivers stone wool products with improved thermal performance while maintaining their non-combustibility and acoustic benefits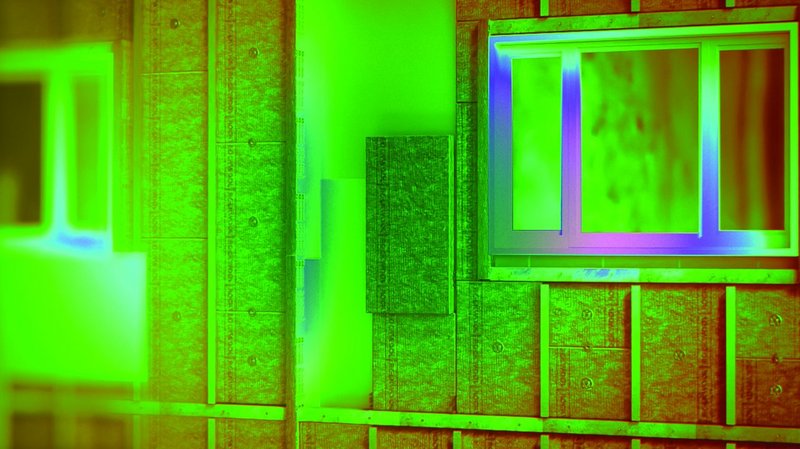 Rockwool's NyRock Rainscreen 032 insulation: the highest thermal performance currently available from a stone wool product.
Pressure on specifiers to improve energy efficiency is rising and growing in complexity thanks to legislative and end-user demands.
In response, Rockwool has developed NyRock technology, a patented production process that creates the most thermally efficient stone wool insulation currently available in the UK and Ireland.
One solution in the range, NyRock Cavity Slab 032, is BBA certified for full and partial fill masonry cavities. With a 0.032 W/mK lambda value, it can achieve 0.18 W/m²K with a thickness of 150mm, depending on construction type - 25mm thinner than standard stone wool cavity products within the same build up.
Rockwool has also launched NyRock Rainscreen 032 and Frame Slab 032 for ventilated cladding systems and sealed structures. NyRock Rainscreen 032 delivers 0.032 W/mK, a non-combustible Euroclass A1 rating and an independently tested sound reduction index of up to Rw 60 dB.
When combined with NyRock Frame Slab 032, specifiers can also achieve a thinner wall construction - typically saving around 15mm compared with traditional stone wool when working to 0.18 W/m²K.
All products featuring NyRock technology achieve a Euroclass A1 non-combustible reaction to fire classification and are proven to retain the same thermal and fire resistance properties more than 55 years after installation (German test and research institute FIW, 'Durability Project Mineral Wool, 2016').