Keylite is campaigning to raise awareness of the need for thermal collars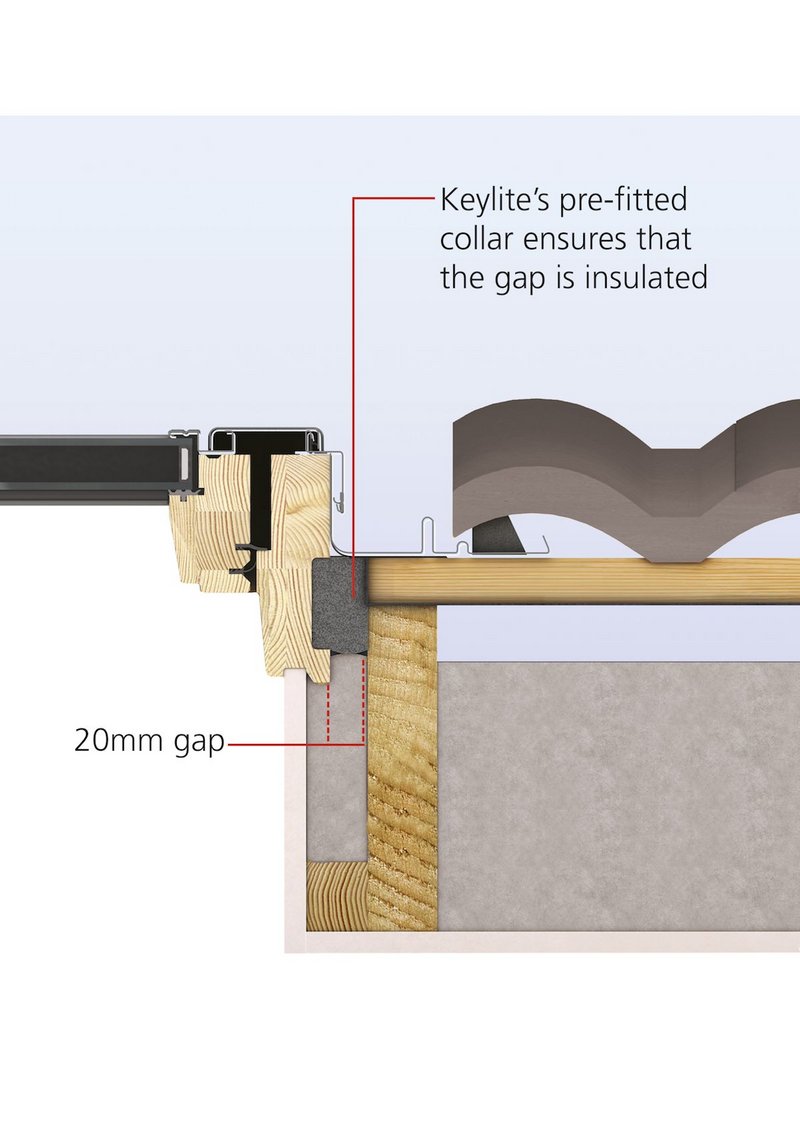 Keylite uncovered some time ago that 97% of roof windows were sold without the necessary thermal collar. For homeowners, this can cause a significant and visible problem – installation without a thermal collar leads to cold bridging and unsightly mould growth. The research highlighted that awareness among installers on the need for a thermal collar was low, which is why only 3% of windows were being sold with a thermal collar.
To address this, Keylite patented the integration of an expanding thermal collar into the window frame which when activated insulates the roof window when it is installed. The company believes that specifying the Keylite Roof Window with Integrated Expanding Thermal Collar as standard will make it easier for specifiers and installers to address the problem.
Keylite has launched a campaign with architects and installers to help support the industry to eliminate the issue entirely. Keylite has a dedicated CPD team operating across the UK and Ireland highlighting the issues to architects and how its products provide a practical solution. It has launched a new online specifier tool which ensures that its product specification cuts out any margin of error on build to spec.