Roofing slate company Cupa Pizarras has developed its most durable slate tile yet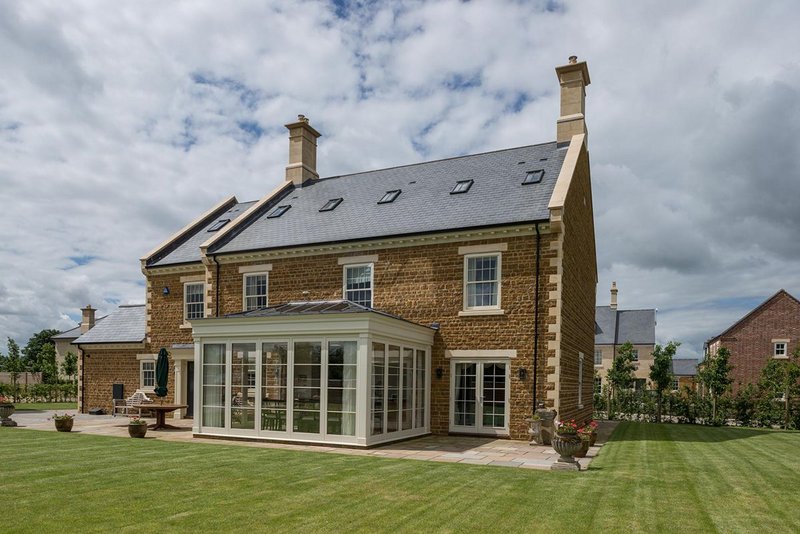 Slate has been used in the UK since the middle ages.
Slate has been used as a roofing material in the United Kingdom since the middle ages. It is produced in a variety of formats, sizes and thicknesses, creating interesting styles for restoration as well as refurbishing new buildings. It is popular among architects because of its longterm durability and the ranges and quality of the finishes possible.
In the UK, the most widely used roofing slate sizes are 60x30cm and 50x25cm. Not all roofing slates are the same, with the quality changing significantly depending on where in the world the slates are produced. For example, Spanish slates have an extremely high quality and are considered to be the best globally. One of the most renowned slates is the cupa R12 excellence.
Unrivalled selection
Cupa r12 excellence is a high quality, dark grey, natural slate with thin laminations and a smooth surface split to a thickness of 5mm. Thanks to its higher grading selection process compared to other natural slate tiles, it is considered to be a premium Spanish roofing slate.
With an incredible homogeneity and uniformity the cupa r12 excellence slates are easy to install while ensuring a superb finish.
100 years warranty
Cupa Pizarras' resolute commitment to quality has led the company to offer a 100 years warranty on the cupa r12 excellence slates, offering greater peace of mind.
Its unmatchable technical properties make it a great choice for British roofs: widely regarded as one of the best and longest lasting natural slates in the world; they adapt to any project, always providing considerable added value.
"Our cupa r12 excellence slate is a highly popular choice, especially in the UK, and has been used for a diverse range of projects from unique residential homes and housing developments to churches and hotels," Nigel Tozer, UK Sales Manager at Cupa Pizarras commented. "The 'r excellence' selection allows specifiers to select a slate that has all the aesthetic and performance benefits the expect from Cupa Pizarras but with an added level of uniformity."
Reputation confirmed
The slate characteristics depend on where it has been extracted. That is why it is so important to validate the reputation from both the quarry and the company producing it.
Cupa r12 excellence slates are quarried from the Cupa Pizarras nº 12 quarry in La Campa (northern Spain). Since 1892, Cupa Pizarras has been a world leader in natural slate.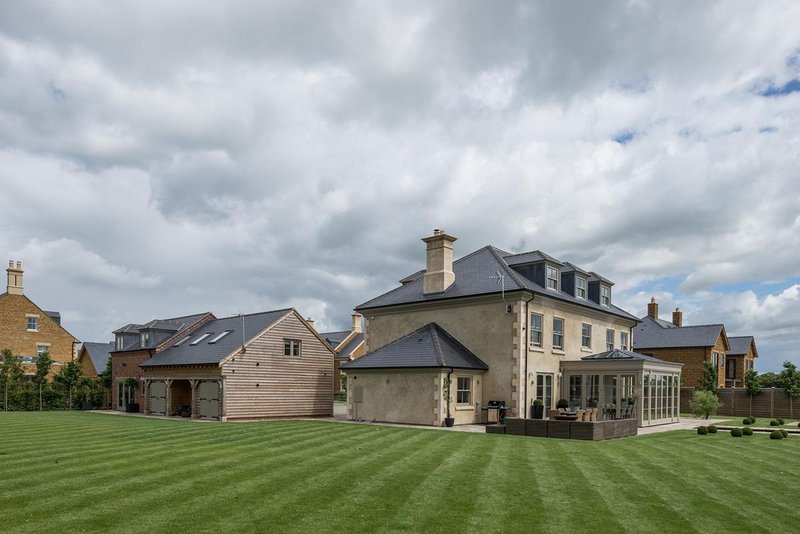 The cupa r12 slate was used in each dwelling in the Langton Homes development.
Thousands of developers, roofers and builders have trusted Cupa Pizarras, as with the case of Langton Homes Development. This exclusive development is set in large, private grounds in Great Easton. It contains four bespoke, luxury six bedroom houses, all featuring cupa r12 excellence roofing slates. Each property features over 5,500 square foot of accommodation and has been tailored for each individual occupier. The cupa r12 slate was used in each dwelling (including outbuildings and garages).
Supplied by Castle Roofing, cupa r12 excellence is a dark grey slate with thin laminations and a smooth matt surface. The thickness of the slates and surface appearance is exceptionally consistent and is split to an average thickness of 5mm and 6mm. In addition, the slates conform to the product specification requirements of BS EN 12326-1 and, further, are certified for resistance to freezing or thawing.
Commenting on the choice of cupa r12 excellence slate for Easton Square Jonathan Arksey at BRP Architects said: "Our aim was to deliver an uncompromising design to reflect the natural beauty of the homes' surroundings, with excellent quality of build, intricate craftsmanship and superior finishes. Cupa Pizarras slate's timeless appearance not only complements all the external materials that make up the dwellings, but is also in harmony with roofing used throughout the neighbouring Conservation Area of Great Easton".
Robert Cannon from roofing installers R & N Roofing, said: "Cupa r12 excellence slate is a heavy and durable material which is not only straightforward to work with, but also allows for the extensive coverage required to reach the desired quality of finish. Also, due to the dwellings' pitched roofs it is important that the materials can adapt to the demands of varying gradient levels, which cupa r12 excellence slate does perfectly".
For more information and technical support visit www.cupapizarras.com
Contact:
01312 253111
---