Klober's Permo weatherproof membrane allows tiles to be laid on even the lowest pitched roofs. With high tear resistance, it's good for temporary solutions too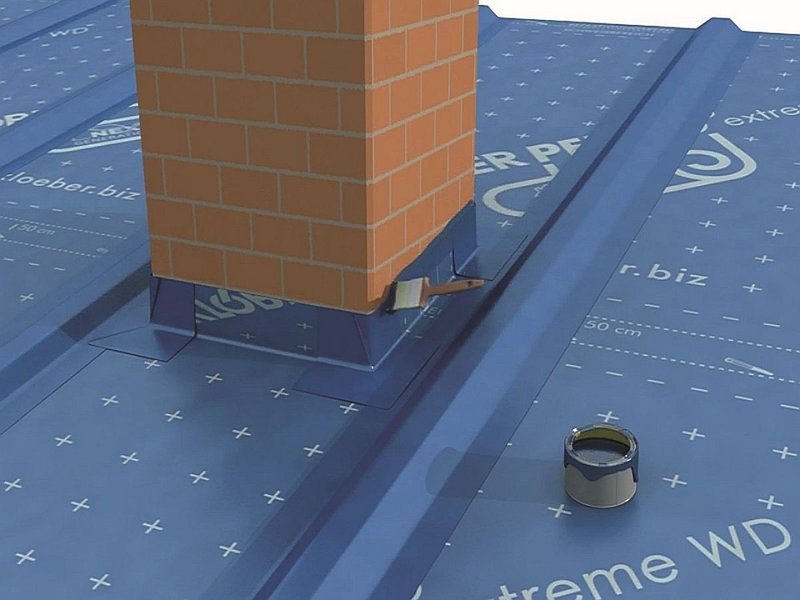 Klober Permo extreme RS SK2 installation.
On building extensions, existing windows or pipework may preclude the normal minimum pitch needed for a tile or slate. Klober Permo extreme RS SK2 enables profiled tiles to be laid as low as 12.5 degrees, flat tiles and slates 15 degrees and plain tiles 22.5 degrees.
The membrane acts as a weatherproofing layer in its own right and can provide a means of temporary waterproofing for up to eight weeks. It has high tear resistance, a monolithic, thermoplastic polyurethane (TPU) coating and double self-adhesive strips which provide a permanent seal at laps. Permo extreme also has a capillary stop to offset the formation of condensation and a robust PES fleece which provides greatly improved mechanical load capacity. Laid counter-battened on 12mm ply board or OSB sarking board, it provides scope to use clay or concrete plain tiles in most situations to match the primary roof covering.
For more information and technical support visit www.klober.co.uk
Contact:
01332 813050
---