Teamwork and standard approaches have proved the winning ticket for ensuring reliable and efficient fire proofing at Premier Inn
What price to sleep safely when it comes to firestopping? None, if Whitbread's approach to fire specification at its Premier Inn brand is anything to go by. The £1.4 billion hospitality firm sought a review of firestopping across all its UK hotels in 2011, after a malicious (but non-fatal) fire was started at its Silverstone hotel. This was to ensure clear strategies for detail design and chain of responsibility for installation and certification; to give Premier Inn the peace of mind necessary for a company whose core business is sleep.
Whitbread asked Hilti to get involved in the firestopping specification for the Premier Inn brand, which is building more than 40 new hotels (over 5400 new rooms) a year. Together with the firm's two project architects, Allison Pike Partnership and Axiom, it sought a proactive strategy to counter the root cause of poor specification – weak design and execution. This required the architect to assume more control over the detailing of the usually contractor-led, descriptive rather than prescriptive, specification, while keeping the whole process commercially viable. Premier Inn has been honing its own prefabricated timber construction system; and as a way of meeting the firm's expectations, Hilti showed that with its European Technical Assessment (ETA) approvals defining specific fields of application, the use of 10-12 standard technical details for their construction could effectively capture more than 80% of UK-wide firestopping scenarios. When necessary, its in-house engineers could provide bespoke solutions from its range without delay.
Here, we look at the positive impact that the adoption of an ETA approved specification has had on the project team. As Paul Dunlop, associate director at Allison Pike explains: 'Good communication between consultants and suppliers is key to ensuring the right products are specified in every scenario. Hospitality is the mainstay of what Whitbread does and it's only when they know their customers are sleeping safe and sound, that they can too.'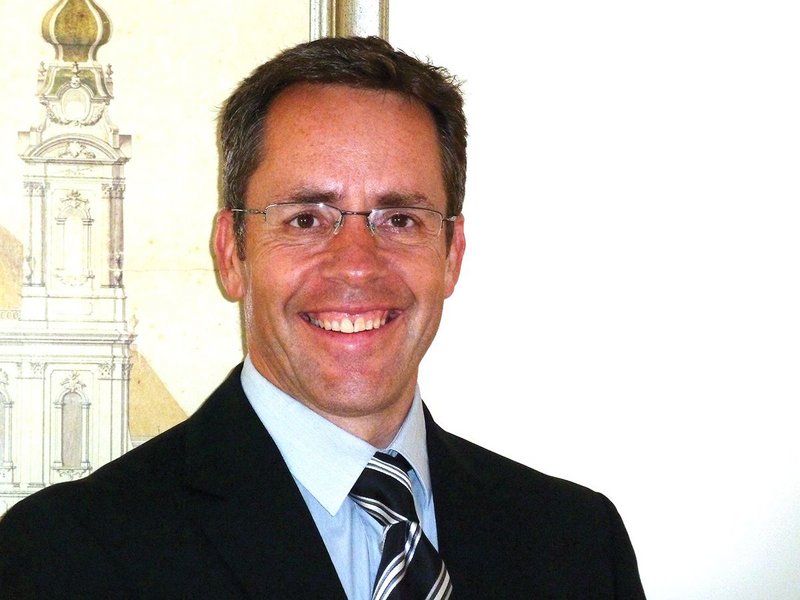 THE CLIENT
Richard Aldread, head of new construction (regions), Whitbread
We embarked on a company-wide review of fire spread in all our assets in 2011. We've always tended to performance-specify works – even when it's developers doing turnkey projects on our behalf. We want to specify what's best for a situation and decided to go with Hilti to supply our firestopping products as we felt it was the market leader and because of the one stop shop service it provided.
The firm's in-house engineers advised our consultants on standard details, but the firm was also great on our refurbishment and period properties, which proved more bespoke and complex. Hilti supplied the products with the works done by FIRAS accredited installers and monitored by the project architect and our clerk of works – it was only considered complete when he'd signed it off. We saw the ETA as going over current UK guidance and used it to generate the standard penetration details that went into our internal WHISDOM project management database.
Hilti's catalogue of firestopping solutions made the architects' job easier as it could specify from this and incorporate it into the base build. It was advantageous for us in that it meant that from design through to installation and sign off, there was always a clear chain of responsibility
in place.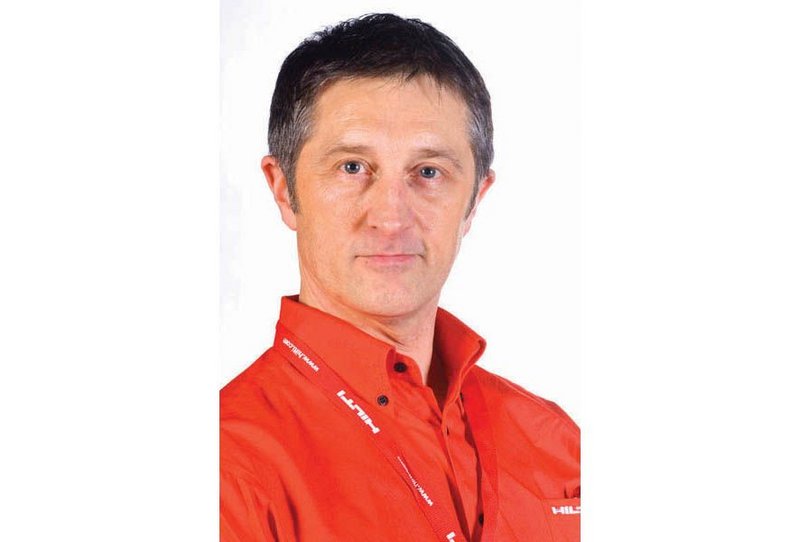 THE SUPPLIER
Alastair Brockett, fire engineer, Hilti
We met Premier Inn through Disley-based Allison Pike, the architect working on about a quarter of its projects. At the time Premier Inn was looking for a concerted UK-wide firestopping approach for all its assets, and my role was to ensure that the products it was looking to install in its hotels had been tested to form the basis for a standard fire specification.
Performance specs can leave a bit to be desired, as contractors can make decisions based on little marketing information and without understanding the finer points of firestopping. With Approved Document B, there are two ways to demonstrate compliance; either you show a standard installation and prove how you're meeting it or you go through BS7974 and use fire safety engineering principles to prove your case.
We advised Allison Pike and Axiom and from those discussions the architect prepared details and specified products, which would go to form part of Whitbread's contract documentation. This meant that regardless of where the hotel was or who was building it, they'd all be working to the same specification. The products supplier doesn't do sign off – that can only be done by a FIRAS accredited installer or accredited third party inspector. Either way, the contractor is ultimately issued with a Certificate of Conformity for the firestopping which will form part of the building's O&M manual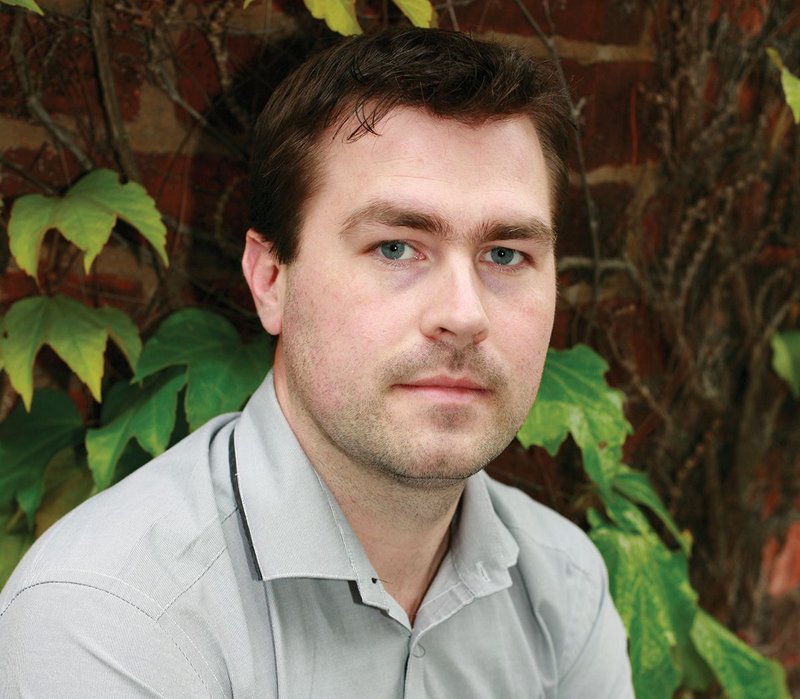 THE ARCHITECT
Paul Dunlop, associate director, Allison Pike Partnership
We are one of the two lead practices involved with Premier Inn's design information. With performance specifications in general we found it was difficult to get independent testing information from contractors on the firestopping products that they were installing. Hilti on the other hand tested all its products in a whole range of situations. For us it was important to know, for any given wall build up, that penetrations were code compliant. The plus for us was the firm's technical knowhow and ability to advise and offer engineered solutions when necessary.
Over the time that we've worked on Premier Inn's prefabricated lightweight timber frames we've been developing standard solutions for penetrations through walls and floors, when we would consult with Hilti. Previously, we would have specified two-part intumescent mastic for about 50% of penetrations, but it was a time consuming process and after reviewing with the company, we found better products suited to each situation.
Because the installers were all FIRAS accredited, they were fully trained-up and could self-certify. Also, they were required to photograph and document penetrations, confirming who installed it, what product was used and the fire rating achieved. The firestopping was reviewed by the client's clerk of works, Building Control and us during construction and at sign off.
That gave everyone confidence in the completed installation.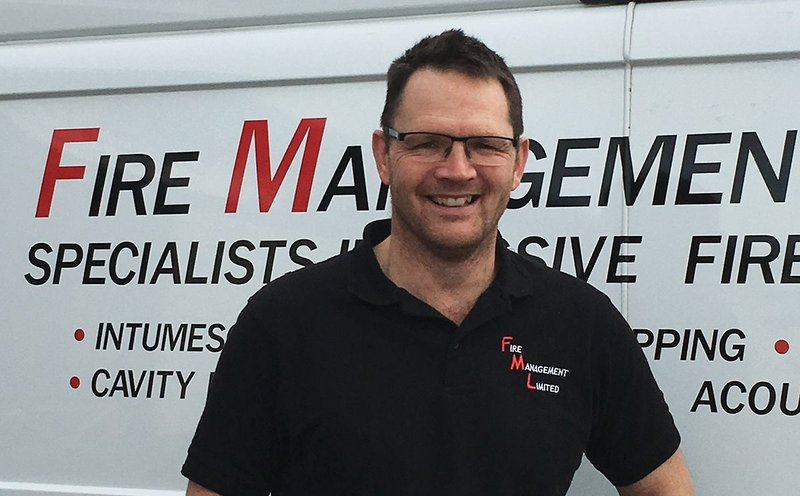 THE INSTALLER
Mark Stone, managing director, Fire Management Ltd
We deal with architects a lot – usually once the building's on site. Individual trades can have their own ways of doing things and situations can arise where details that need to be approved diverge from the standard. There are four types of plastic pipe being used on Premier Inns – PVC, ABS, PP and HDPE – and if any one is installed in a particular scenario, it might need to be reviewed. Under the ETA you have more onerous testing regimes and Hilti has solutions for every single type of pipe; so you can discuss it with them and get a solution quickly, reducing programme delays.
On site, a lot boils down to the skill levels of the previous trades. If penetrations are badly cut, there are knock-on implications for firestopping. And what they've used matters too. Things like Kevlar coated ductwork proved a challenge because of heat conductance and mixing plastic and metal components. Remember, we might be working on many projects at one time, with mechanical contractors solving the same problem different ways. On site it was important to have a team that was both knowledgeable and responsive enough to deal with problems quickly as they arose.
As a FIRAS accredited installer, we were a one stop shop with certification. It's odd to think a hotel might be built to higher standards then an NHS hospital, but Whitbread was acutely aware that safety underpins its whole business model.
---