Concord completes extensive light installation for Knight Harwood's private viewing boxes refurbishment at Lord's Cricket Ground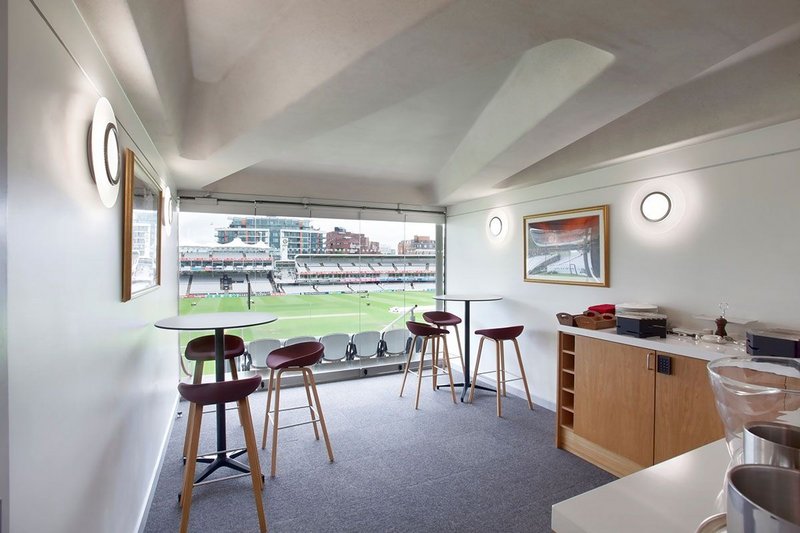 The architectural and design lighting specialist Concord, part of the Havells Sylvania group, has completed an ambitious lighting project at Lord's Cricket Ground. The Concord Glace has been installed in 16 private viewing boxes, helping to provide the perfect environment to enjoy the cricket.
The project was completed by Knight Harwood, which was tasked with updating the private boxes to provide a modern and comfortable environment. Fronted by floor length glass panels, the rooms harbour a large amount of sunlight. To complement the natural light, the High Power Glace luminaire was installed, which produces nearly 1500 lumens, 30% more than the standard model. The increased output improves light levels and quality of light within the rooms, while the ability to dim the Glace provides flexibility to the end users.
Simon Ferrier, Knight Harwood assistant building services engineer, comments: 'The Glace was chosen for its high quality finish and even light distribution, helping to achieve the perfect atmosphere within the boxes. As all of the boxes incorporate the same themes it was important to install lighting that conformed to this, producing even, consistent light.'
The sleek design of the Glace compliments the interiors of the box. The wall mounted luminaires fit seamlessly, producing a bright 4000k colour. The four Glace luminaires are located equally on adjacent walls, enhancing but crucially not intruding upon the view to the Lords pitch.
Due to the compact nature of the private viewing boxes, the temperature has to be closely monitored. Thanks to the ultra-efficient ability of the LED technology, no power is lost through heat, ensuring the boxes can maintain an optimum temperature.
The superior Glace is an ultra-modern, minimalistic luminaire which eliminates black spots and provides an even spread of light. The clever twist-and-lock fixing system ensured the Glace was the perfect fit for Lord's. Simon Ferrier comments: 'The installation process was extremely straightforward and contributed to ensuring the project was completed on time. We are really pleased with the outcome of the boxes.'
The boxes are designed and maintained for maximum enjoyment while viewing the cricket. A kitchenette and mini bar are included in the rooms, which all feature modern interiors.
The Glace uses an array of super-efficient low power LEDs with a high transmission diffuser. The diffuser reduces power consumption, increases lumen output and vastly improves performance in comparison to its traditional fluorescent lights.
For more information and technical support visit: www.concord-lighting.com
Contact:
0800 440 2478