One answer could be for schools to be more integrated into their neighbourhoods and cities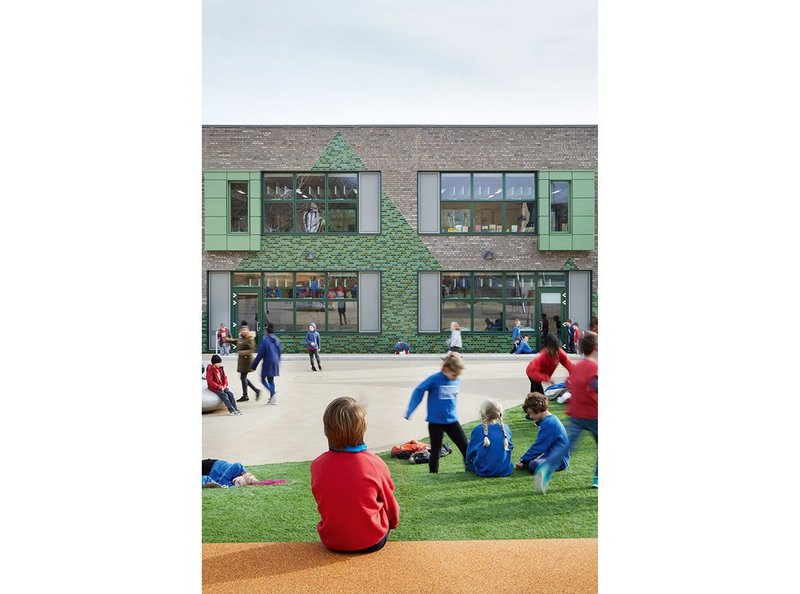 Teachers and pupils were 'really engaged' with Hawkins\Brown's development of the design at Ivydale primary school.

Credit: Jack Hobhouse
It is rare that the questions constitute the best part of a seminar but this is what happened at the recent PiP event on education. This was not because the individual speakers had not been good – they had provided numerous inspirational examples – but because of the nature of the first question and the person asking it.
The questioner was no less than Crawford Wright, head of design at the Department for Education. He asked why it was that, although the guidance on the amount of outdoor space needed for school buildings carries the same weight as the guidance on indoor space, everybody tends to ignore the former while paying due attention to the latter. 'How do we get people to believe in it?' he asked.
Sharon Wright, consultant with The Learning Crowd, gave the practical answer that 'often the money has run out when you get to that part of the project'. She also cited a speaker at a conference that she recently attended in Australia who said that children should be allowed to play in the street. 'The idea is that children have a right to be outside,' she said.
This is particularly relevant to her own work since, along with Helen Taylor, director of practice at Scott Brownrigg, she has written a book called High-Density Schools that looks at the way that school design can and should change when space is at a premium. The pair examine four new typologies for schools: high rise, mixed use, repurposed buildings and schools dispersed over several sites. They look across the globe in their book and identify not only the form that schools can take, but also their relationship with the city. 'We see opportunities in terms of how schools can become part of a new neighbourhood and city,' Taylor said.
At the same time, these projects require careful attention to detail. For example, 'staircases are a big deal for schools – they are where a lot of bullying happens'.
Taylor provided a whistle-stop tour through a number of schools. Perhaps most radical were the distributed schools of Espoo in Finland where, with good transport links, children take themselves from one site to another. 'We would love to see these ideas here, that the city is a really friendly place for children,' she said.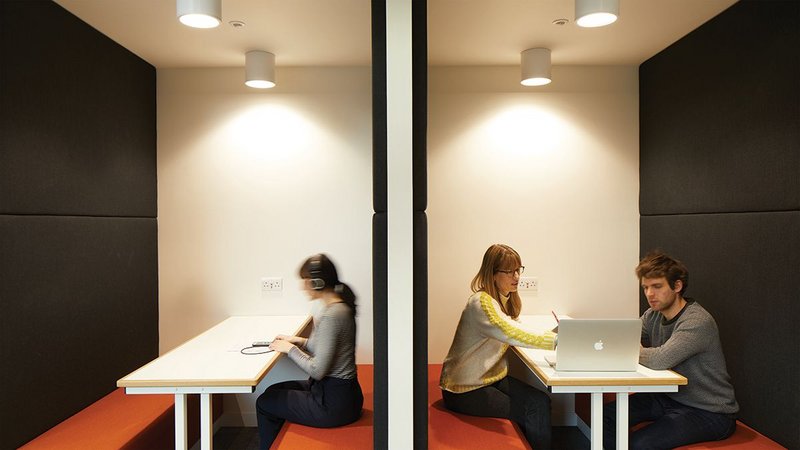 Kingspan helped tailor thermal comfort to the specific needs of the Big Data Institute by Make.

Credit: Make
Staircases are a big deal for schools – they are where a lot of bullying happens
Carol Lees of Hawkins\ Brown concentrated on a single school, Ivydale in the London Borough of Southwark. It is one of four that the practice designed for the borough, each different because of the varying constraints. Ivydale was expanding from two-form to four-form entry, on an additional site that had views to the existing school. One reason it was so successful, Lees said, was that 'the teachers were really engaged'.
The children were involved in the development of the design, which uses the theme of a 'fox in the forest' for some of its visuals, and makes generous use of green glazed brick to created house-like structures on the outside. This is echoed in the central multi-purpose hall on which the team worked carefully to ensure it had daylighting and was not a black box. There is a wide stair at the centre for interaction and informal seating.
It is also a school that should satisfy Crawford White since, said Lees, 'it has a fantastic amount of outdoor space'.
Daylight was one of the concerns at Ivydale, but for Simon Inch it is the primary one. He is specification development manager at Velux Commercial and he cited the work that Peter Barrett carried out at the University of Salford on 'clever classrooms'. This showed that the right environment can lead to a 16% improvement in learning.
As a result of work like this, the government has improved its specification for daylight values in schools and Velux has introduced a 'daylight visualiser' to show how to achieve or exceed these standards.
At Trumpington Regional College near Cambridge, the company was involved in a study of how to control glare. It was able to show that some proposed strategies just did not work. In the end it had two workable solutions, either of which would have performed well technically, but one of which was considerably less expensive than the other.
Similarly valuable nitty-gritty advice came from Alistair Lambie of Kingspan Insulation, who explained in detail the available guidance on thermal comfort and daylighting in the learning environment.
There were another two case studies, one involving the Big Data Institute that Make Architects designed in Oxford and the other on the extension to Streatham and Clapham High School in south London, designed by Cottrell & Vermeulen.
Both showed that while understanding of general principles is key, every building also has its own specific needs and constraints. And, of course, that we need more outdoor space available to students, whether in playing fields, as part of a high-rise development or, more radically, within accessible cities.
---
Find our more from our partners