Demand for Senior Architectural Systems' thermally efficient PURe aluminium doors and windows continues to grow among specifiers in the education sector. Here the company looks at some of the top reasons why low U-value aluminium fenestration systems perform so well in this challenging market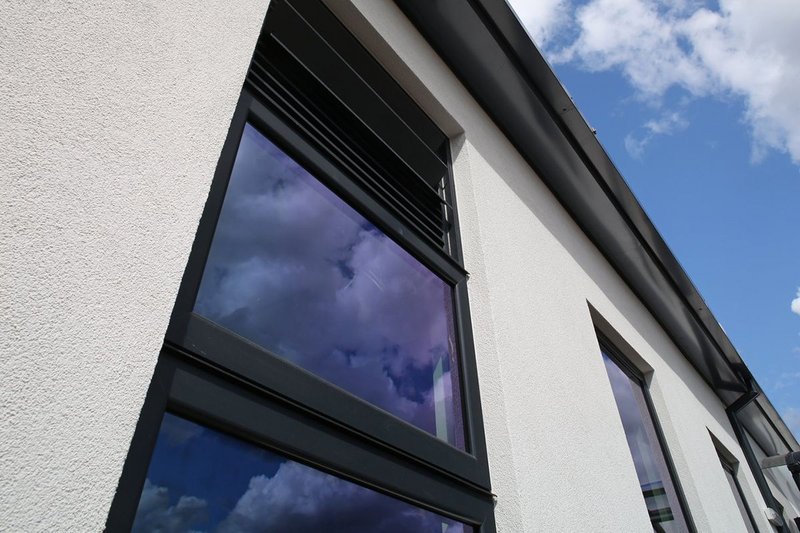 Senior Architectural Systems' thermally efficient PURe windows.
U-values with extra benefits
To help reduce the use of central heating systems and air conditioning within schools, specifiers must look at alternative solutions to control the internal temperature of a room to create a pleasant environment for both the students and teachers to work in.
The development of thermally efficient aluminium windows such as Senior's PURe range, which can achieve U-values as low as 0.71W/m2K, makes it possible to create comfortable interiors that can still fully maximise the use of natural light. To reduce the risk of overheating from solar gain, which is a common problem in the summer months, night-time ventilation and the use of trickle vents can also help remove any excess heat and carbon dioxide.
Cutting carbon and costs
As well as looking at ways to reduce the overall costs associated with the heating and cooling of a school building, specifiers also need to reduce the overall carbon emissions of a project. Aluminium window systems that offer low U-values but are competitively priced are providing the ideal solution, with the PURe system potentially enabling carbon savings of up to 3% to be made. The project team can then look at making monetary savings in the overall build cost by reducing the need for other, often more expensive, sustainable features such as photovoltaic roof panels or underfloor insulation.
Senior's SF52 curtain walling at the James Dyson building, University of Cambridge.
Standing the test of time
By achieving lower than stipulated U-values, the PURe window system can not only help to 'future-proof' a building in terms of its compliance with building regulations but it can also have a positive effect on its lifecycle costs. Competitively priced, the inherent robustness and strength of the aluminium frame makes it ideally suited to the high-traffic environment of a school. High performance frames that provide exceptional thermal performance and require minimal maintenance can also be a cost-effective alternative to using energy efficient triple-glazing which, when used in a busy school environment, has a higher risk of breaking and would be more expensive to replace.
Design flexibility
The development of thermally efficient aluminium window systems has also provided specifiers with the additional advantage of having greater flexibility in terms of the positioning of radiators. Traditionally radiators would be installed in the coldest part of the room, usually along an exterior wall where cold air would enter via the windows. The use of more thermally efficient windows removes these limitations, allowing greater freedom when planning interior layouts.
Senior's patented PURe aluminium window system is also fully compatible with the new PURe sliding and folding aluminium door range and Senior's thermally efficient and slim profile SF52 curtain walling, providing specifiers with a flexible portfolio of sustainable fenestration solutions that meet both the aesthetic and demanding performance requirements of the education sector.
For more information please visit http://pure.seniorarchitectural.co.uk/
---