The intelligent park bench has arrived – charge your phone or check the air quality at a public seat near you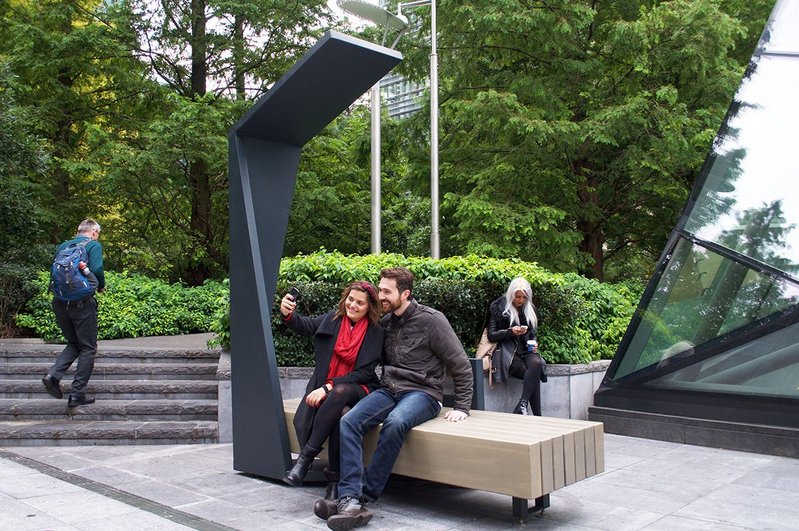 The humble public bench has been defining city streets, and supporting aching bottoms, for over 100 years. Isn't it time for a 21st century revamp?
Smart city start-up company Strawberry Energy's interactive solar-powered bench is able to charge a mobile phone, access the internet, relay sensor data on local noise and air quality, and even incorporates an emergency SOS call button.
Four Strawberry Benches were installed at Canary Wharf in London's Docklands last summer as part of a pilot run by the Cognicity Challenge. Up to 13 more are now planned for installation across the capital and the south of England, over the next six months, says the firm, through deals with the Crown Estate and Land Securities.
Milos Milisavljević, founder of Strawberry Energy, explains: 'Each bench will have the same design and come integrated with solar panels for power, LTE and 3G connectivity to permit internet access and relay sensor data to our servers. The benches feature a set of plug and play connections so different sensors can be fitted and customised for different needs. For example, they can be integrated with air quality sensors, or a people counter designed to understand local foot traffic.'
A new mobile app, for iphone and Android, has been launched to help users locate the nearest bench when their phone battery is running low (we're guessing a few more benches will have to be rolled out before this really becomes useful). It also lists live environmental data on local temperature, air quality, and noise level.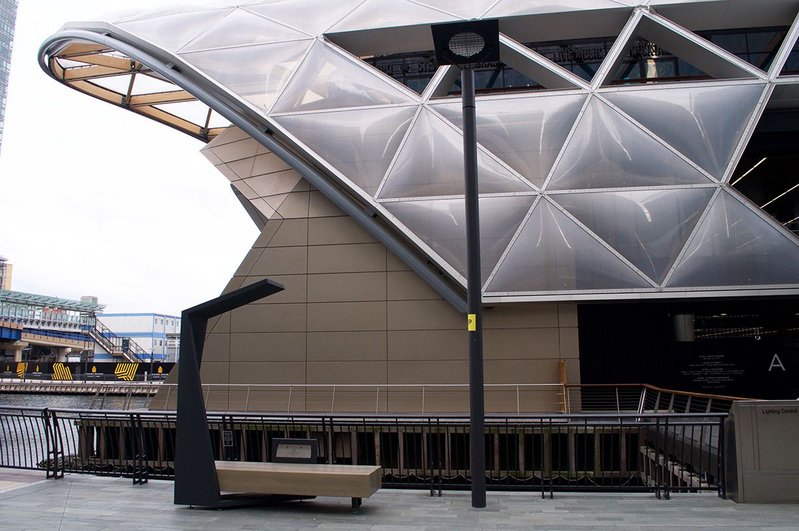 The Serbian-based start-up says it has been talking to six large real estate and retail companies in the UK, which are all interested in installing its smart city products to their estates. In addition it is developing several new bench designs, with a different look to those at Canary Wharf, ready for launch in late spring.
The Strawberry Bench comes following the launch of Strawberry Tree, in 2011, a solar-powered WiFi station and mobile phone charging point that has been installed in 15 cities across seven different countries in Europe.
'We saw all the street furniture in cities that is quite obsolete and tried to work out how it could be reinvented to bring more value into everyone's lives and be more responsive to the needs of modern generations. Benches seemed the most obvious choice because they are the most commonplace,' Milisavljević concludes.
---