Brian Wade, associate at Tim Flynn Architects, gives us his three specification favourites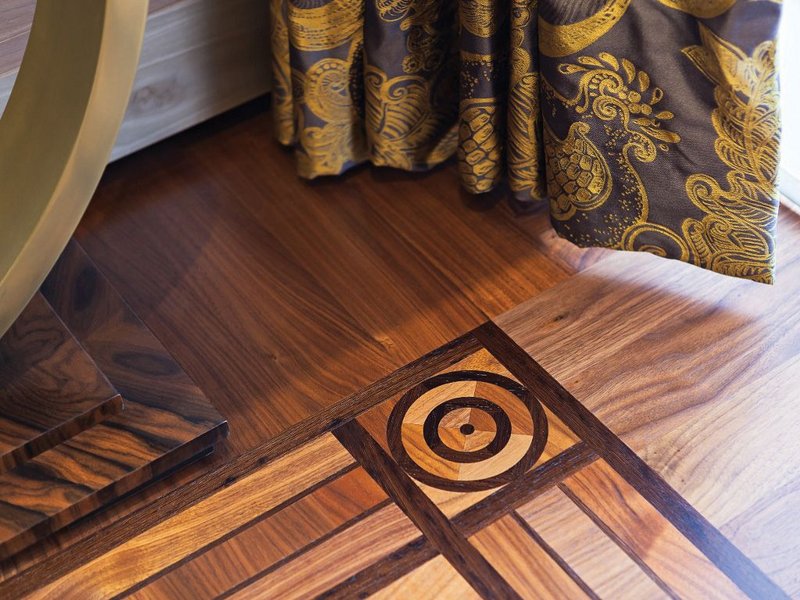 Weldon Flooring
I believe floors should be artworks in themselves, and, as one of the hardest-working parts of a building, must be of an exceptional quality.
For our most recent project, a private 7500 ft² residence in Knightsbridge, we worked with our long-time favoured flooring expert, Weldon Floor. We exploited the natural beauty of wood to create spectacular floor artworks. In the Drawing Room the marquetry floor has a 'shattered glass' design in American Black Walnut with a Soldier course border and inner border with circular motif and Wenge trim.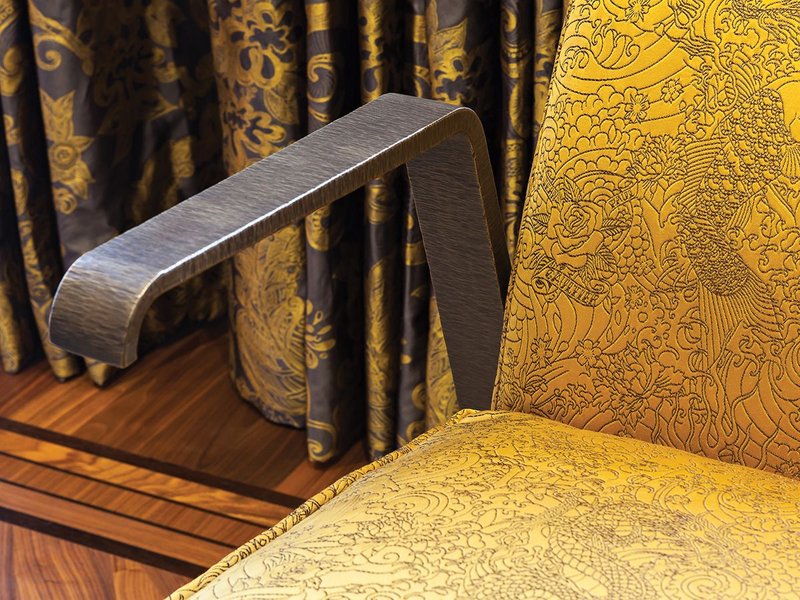 LORENZO TONDELLI Furniture
A well-executed residential design requires timeless comfortable furniture that never goes out of style and I believe there is no better place to go for this than Carpi, near Modena, home of the talented Lorenzo Tondelli and his dedicated team.
For our Knightsbridge project, I was enormously impressed with Lorenzo's striking yet practical forms. Combined with some exceptional fabrics sourced from Jean Paul Gaultier, Sonia Rykiel and Lelievre, the results are not only aesthetically thrilling but also extremely comfortable.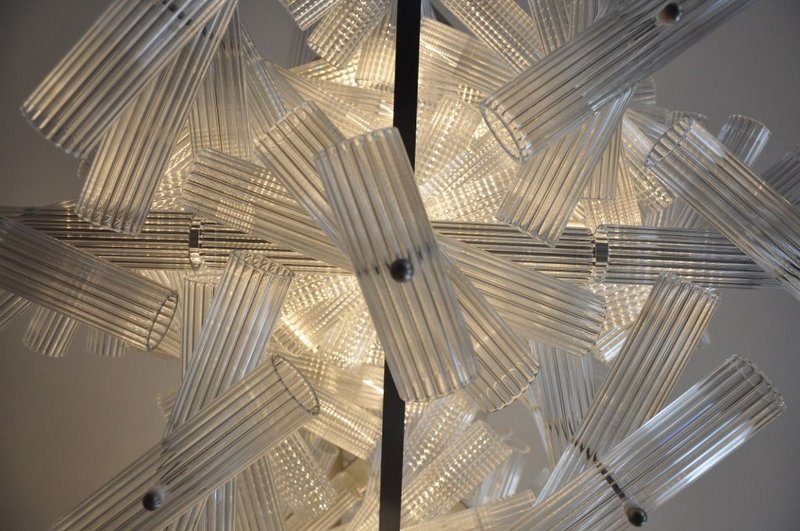 BARONCELLI lighting
I like to think of ceiling lighting as 'a floating art sculpture' to which the eye is drawn, whether the light is on or off. Together with Baroncelli we created bespoke ceiling and wall lights for our Knightsbridge project which are simply magical. 'Storm Cloud' is a masculine geometric 'looming' light cloud sculpture of clear crystal glass tubes internally ribbed and locked together. Pin-prick LED lights diffracted through the glass create shadows and patterns dance that on the Weldon timber 'shattered glass' floor. Baroncelli is defined for me by sculptural elegance and decorative flair.