While the take-up of BIM in the construction industry has been slow, Sika recognises its increasing importance and is creating a knowledge-sharing base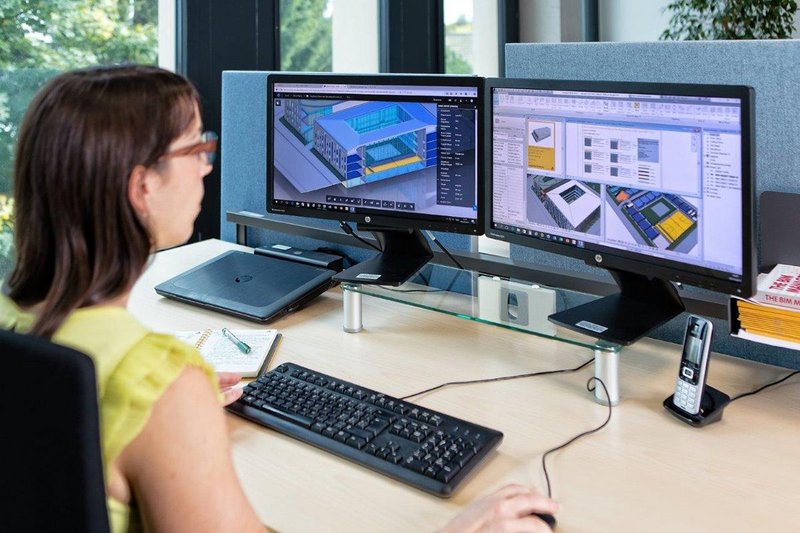 BIM is part of a whole wave of technologies and innovations that look set to change the way we design, construct and operate buildings in the future.
Building Information Modelling (BIM) has been here for a number of years now. Whilst the benefits this technology brings are easy to see, for some, its adoption has not been easy. Innovation can streamline projects, but there is a learning curve, and in most cases a cost. BIM is part of a whole wave of technologies and innovations that look set to change the way we design, construct and operate buildings in the future. Mobile devices and apps are now commonplace on a construction site and in the UK. This is being quickly followed by drones, 3D printing, augmented reality and virtual reality. With so much technology on the horizon it is an exciting time to be in the construction industry but where does it all fit together and when does technology start to add real value?
The Government Construction Strategy published by the Cabinet Office in May 2011, announced a plan to have collaborative 3D BIM (with all project and asset information, documentation and data being electronic) on its projects by 2016. It was part of a four year programme with the key objective being reducing capital cost and the carbon emissions from construction and buildings in-use by 20%. A key part of this ambition was the adoption of information rich BIM technologies, process and collaborative behaviours that would unlock new more efficient ways of working at all stages of the project life-cycle.
It is fair to say that BIM has taken longer to integrate than anticipated. It has been widely adopted by the tier one main contractors and leading architects and consultants but it has taken far longer to penetrate deeper into the supply chain. However, it is getting there and it is likely that in a number of years it will be a default and much more commonplace on schemes, large and small.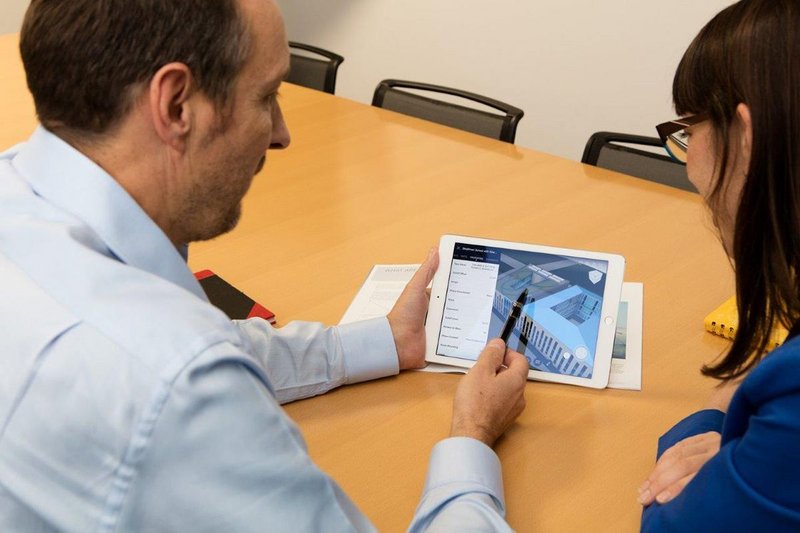 Mobile devices and apps are now commonplace on construction projects in the UK, and are being quickly followed by drones, 3D printing, AR and VR.
A recent report, Shaping the Future of Construction - A Breakthrough in Mindset and Technology by the Boston Consulting Group on behalf of the World Economic Forum, found that out of all new technologies, BIM offered the most benefit and likelihood of success.
Construction products manufacturer Sika has been using BIM since 2013. As a global leader working across a variety of market sectors from construction to automotive, investing in technology and adding value across the supply chain is an essential part of their operation.
Sika looks at BIM from a global perspective. Driven by a corporate strategy, Sika has set out to create clear guidance and templates and global partnerships, such as choosing BIMObject.com as the preferred hosting partner. With the largest user base worldwide, the partnership is able to increase the visibility of Sika to the widest range of BIM users. In addition, it is now integrated into the building material search function of the leading BIM software, Autodesk Revit.
By centralising information, Sika has begun creating a knowledge centre. This approach helps with the spreading and sharing of BIM knowhow. It forms a basis for how Sika develops useful BIM object content, standards, templates, internal guidelines and processes for getting in touch with potential customers who have worked with Sika BIM objects.
An essential part of this process includes a dedicated cross-departmental BIM team, each bringing their own skill set. Together the team is working to develop BIM content for architecture, engineering and construction professionals and expand the global Sika strategy in BIM development.
For Sika, BIM at a global level is about researching regional and global BIM trends, and following case studies and promoting best practices to share for adaption in other countries. While most BIM developments are occurring at local levels, regional and international efforts are intending to unify BIM efforts, such as the EU BIM Task Group, and ISO BIM standards which are currently under development. Local BIM mandates are pulling the BIM efforts forward, as in UK (2016), France (2017), Spain (2018) and Germany (2020).
A big hurdle to overcome involves languages and translation of BIM standards and objects. Current leading BIM software is lagging in capabilities for automation with regards to data input and language translation capabilities.
Another challenge is understanding where each country is on the BIM journey. Knowledge, progress and adoption can greatly differ from one country to another. BIM is at something of a crossroads in the UK. It has been adopted by some but is yet to reach the anticipated momentum, whilst a much higher adoption is being seen in other countries.
Sika is committed to BIM, believing that as a technology fully integrated into the building and construction workflow, it offers the greatest long- term value. By utilising global knowledge, resources and expertise Sika is at the forefront of BIM, offering clients, customers and supply chain assistance in adoption and integration to aid the delivery of a legacy of well-designed, delivered and maintained buildings.
For more information and technical support visit: www.sika.co.uk
Contact:
01707 394444
---