Siniat discusses the drive to unlock the value of existing assets and the technical challenges of designing and specifying for change of use and refurbishment projects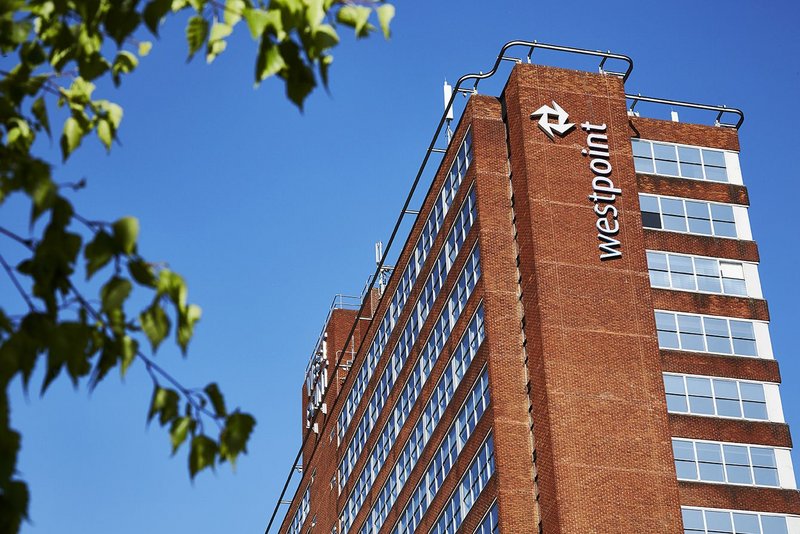 Westpoint, Manchester, a 346-unit office to residential conversion in Manchester city centre by Beech Design & Build.
The change of use and refurbishment market is buoyant. Commercial property owners faced with vacancies, high business rates for unoccupied property and a housing shortage has led to a rise in office-to-residential conversions. With development space at a premium in many urban centres, it makes sense from both a sustainability and accessibility perspective to get the most out of existing assets.
However, there are technical challenges in delivering these conversion schemes and specifiers and designers need to consider three core performance factors: fire protection, acoustic performance, and thermal efficiency.
There are multiple ways of satisfying these criteria but in order to choose the most cost-effective systems while also maximising the available space within a building it is key to engage with materials experts early on.
Meeting fire safety requirements
The most common conversions – former office blocks to residential, hotels or student accommodation – often represent the need for increased periods of fire resistance under current Building Regulations. Awareness of common issues by specifiers is essential to preventing costly mistakes.
The key consideration when specifying fire protection systems (whether passive or active) for an existing building is to evaluate what is already there and design bespoke systems to fit around this, particularly when working with historic buildings. Dirt, damage and contamination, as well as the design and materials used in the existing structure can all present issues. If a concrete slab has been painted, for example, project teams will need to establish exactly what the paint is before making any decisions, as it may be incompatible with any fire resistant materials subsequently applied.
Upgrading passive fire protection can also impact the footprint of a building, reducing saleable space. The fire resistance of a concrete column, for example, results from its size, the position of the reinforcements and the amount of concrete cover over the reinforcement. These factors are predetermined in a refurbishment, so if you want to increase the period of fire resistance you'll need to affix additional material to the outside of the column.
Keeping the noise down
Construction design teams must also deal with sound transmission and the key question for achieving satisfactory acoustic performance is who are the intended occupiers? Part E of Building Regulations for change of use and refurbishment projects requires wall lining and ceiling systems to achieve 43 decibels on-site noise reduction; for high specification schemes this could rise to over 50dB DnTw.
Older buildings often have high walls which can pose challenges for meeting higher levels of acoustic performance. Taller walls can be more rigid due to their thicker or greater number of steel studs, reducing their acoustic insulation properties. To overcome this, specialist plasterboards and framing products can be required.
Often these specialist materials can be used to solve multiple challenges, reducing build costs and completion times. Siniat, for example, recently supported the refurbishment of the historic Cardiff Royal Infirmary. By working collaboratively with architect Powell Dobson, the team at Siniat was able to identify a single wall lining product which would not only meet the building's sound insulation needs but its fire safety, thermal efficiency and impact performance requirements too, cutting costs and the complexity of the project.
At Westpoint, a 346-unit office to residential conversion in Manchester city centre, Siniat's Resilient Acoustic Stud (RAS) was used to to meet Approved Document E: performance standards for separating walls. RAS provides a 17mm thinner footprint than the traditional Resilient Bar system and in comparison with that system, RAS was 50% quicker to install, saving time and space.
Improving energy efficiency
Many older buildings do not meet the required thermal insulation performance under Part L of Building Regulations and specifiers need to select the right materials to increase their U-value. Change of use schemes typically need to achieve 0.18 W/m²K for flat or pitched roofs and 0.28 W/m²K for walls.
This often involves striking an appropriate balance between building conservation and measures to improve energy efficiency. In these circumstances there is no substitute for the knowledge of experienced advisers, whether architects, building surveyors or manufacturers.
Every project is different and complex but when it comes to conversions and refurbishments, the challenges are magnified. Without expert advice, project costs and build times can quickly spiral. Establishing an open and collaborative relationship across the supply chain from the start of a project will ensure that the best outcome for a building and its users can be achieved.
For more information and technical support visit: www.siniat.co.uk
Contact:
01275 377789
---