As the term 'plasterboard' becomes increasingly obsolete, Siniat explains how dry wall construction is becoming more bespoke and specialised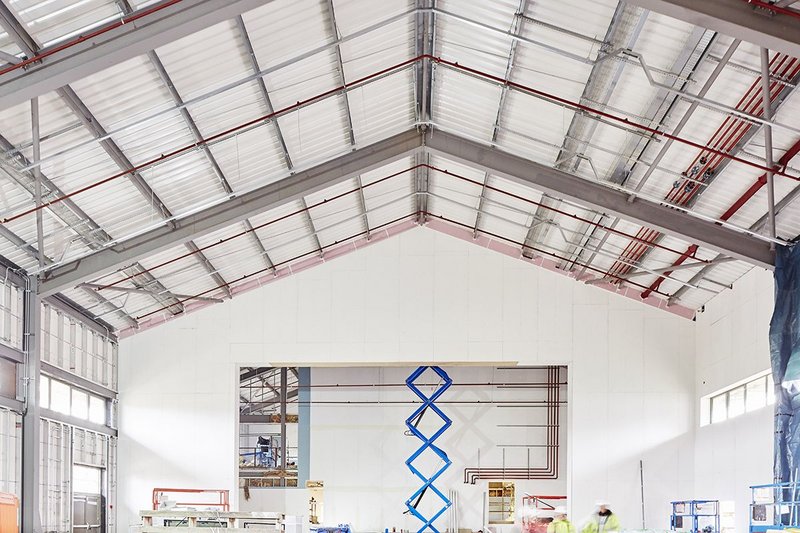 Siniat's Megadeco product being installed as part of an internal dry wall construction.
While the overarching term 'plasterboard' made sense a couple of decades ago, its concept is outdated – and has been for some time now. These basic boards were simply an alternative to traditional plastering methods and now the term is wholly insufficient. Across our industry, new products and practices are shaping the way we build for the better. Often, however, industry understanding can lag behind the advances that manufacturers are making – especially for staple materials. Modern plasterboards are key components of dry wall construction and they help to improve insulation and acoustics, while providing fire resistance and thermal performance.
A standard approach
Dry wall construction has become a standard building method because its materials and components are designed to work together. Dry wall construction reduces the need for wet trades, and materials are lighter and faster to install than brick and block alternatives. To specify the correct dry wall system and maximise the benefits of these materials, however, specifiers need to understand how plasterboard works.
The goal of any plasterboard system is to provide space separation and resistance to physical phenomena - heat, fire, sound and force - with the least material, the simplest installation method and an easy to decorate final layer.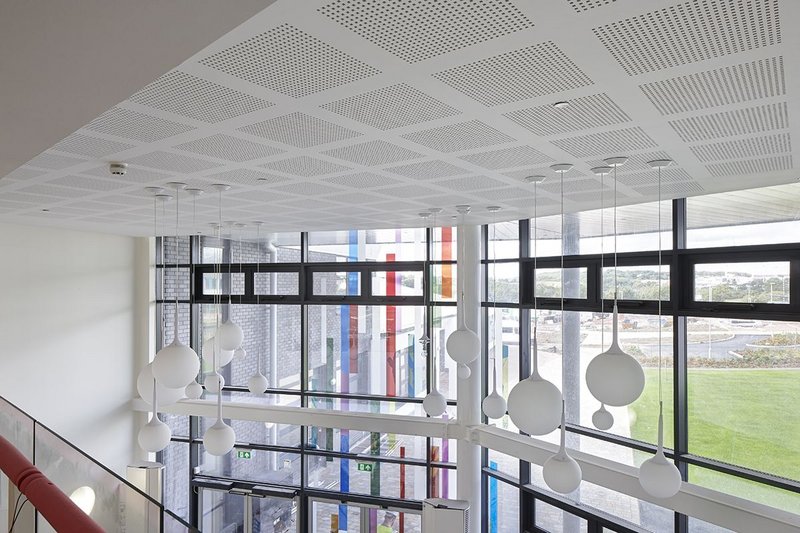 Pregybel by Siniat installed in a school atrium.
Systems explained
The three parts to dry wall construction include the board, frame and cavity. The board provides a resistant membrane; the frame defines the cavity and provides structure for the membrane; and the cavity decouples surfaces and creates a void.
Understanding the specific fire resistance performance of boards is important, as is ensuring that boards are correctly installed by dry-lining contractors. During a fire the gypsum in plasterboard releases crystallised water, which slows heat release to reduce thermal transmission and deliver longer fire integrity. Many boards are able to help prevent fires spreading both during construction and after the building is completed because of their high gypsum content. Correct installation is key. Dry-lining contractors should always stagger joints in systems to prevent breaches through the board layers, as boards shrink back when they are exposed to fire.
When it comes to delivering optimum acoustic performance, using acoustic studs or resilient layers helps to reduce the coupling of surfaces. Adding mass through extra boards and fully decoupling the surfaces by entirely separating the frames are also techniques which deliver the best results.
Tackling misconceptions
There are a number of incorrect assumptions often made in the market about plasterboard which can affect specification decisions.
One misconception is that plasterboard can be made of a soft material which easily buckles. This is simply not the case, and the industry has responded and created boards for extreme levels of strength. These boards typically combine high density cores with reinforcing additives and a high strength cellulose facer to deliver at least twice the strength of standard plasterboards.
Another myth is that by its very nature, plasterboard should be kept as dry as possible because it does not like water or damp conditions. Again, advances in water resistant board have seen the development of boards which combine anti-fungal and anti-mould ingredients, water resistant gypsum cores and water resistant polymeric facers to deliver the highest possible water resistance.
Water resistant plasterboard is not only useful in kitchens and bathrooms, its water resistance also makes it an excellent board for external use. It can therefore be used as a sheathing board behind insulated render and various cladding systems. This means that contractors can weatherproof projects more quickly than with other materials and can also leave the board exposed to the elements for up to six months.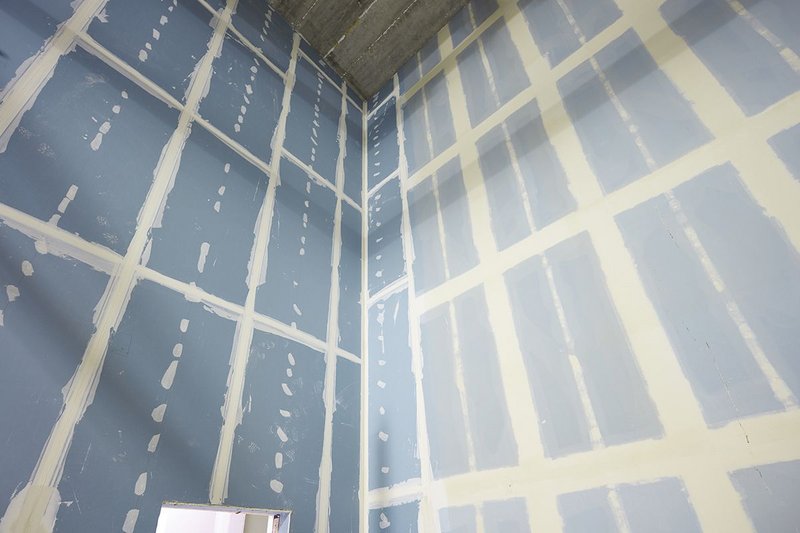 Dry wall construction using Siniat products.
An evolving market
The construction industry is constantly evolving, and building products evolve alongside. As part of the evolution in dry construction techniques, many building materials have become specialist and high-spec, meaning they can often require a good level of awareness to be used effectively. From high-impact credentials through to fire and water resistance, there are now, though, specialist boards for all manner of applications. Getting more from staple dry construction products is key to achieving widespread efficiency and, ultimately, finding ways to lower costs for projects.
For more information or technical support visit: www.siniat.co.uk
Contact:
01275 377789
For a CPD on Gypsum Innovation please contact Sarah Curthoys: project.tracking@etexgroup.com
---