Siniat discusses why specifiers should seek professional guidance from manufacturers when choosing materials for a project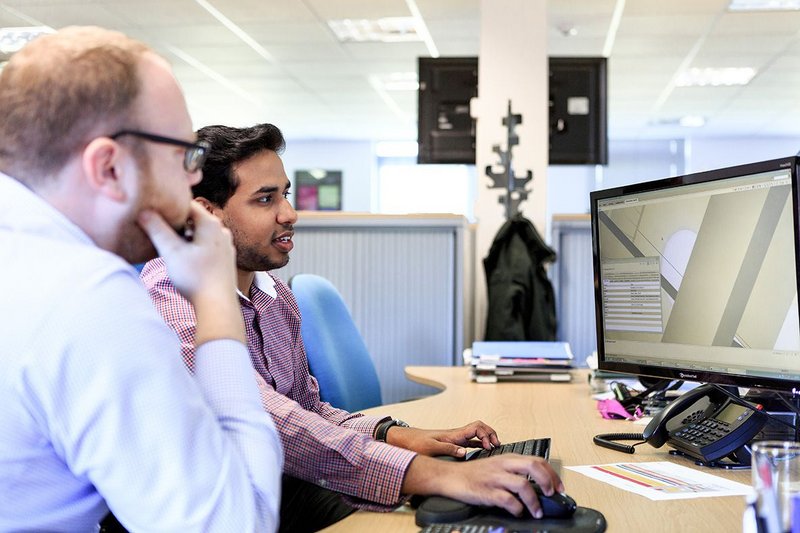 Siniat demonstrates collaboration is the route to success when selecting building materials.
A recent survey by the National Building Specification (NBS) found that 94% of specifiers and designers experience difficulties when writing or using specifications. Specifications are a vital part of the construction process, ensuring that the design and product selection for a project reflects the performance criteria required.
It is near impossible for specifiers to have detailed knowledge of each building's materials and components. Take, as one example, plasterboard, which comes in many variations appropriate to different environments. The cost of selecting the wrong material can be significant – both in terms of the performance benefits that the wrong material may not deliver, and on the potential cost impact of having to rectify a problem at a later date.
It is critical that designers and architects have access to the help they need, ensuring they create accurate specifications and can justify their selections to clients.
Expert guidance
There are many overlooked resources available to specifiers. For example, material providers and manufacturers have a wealth of knowledge but, according to NBS, only 57% of designers and specifiers seek their advice. This leaves a sizeable portion of the sector not capitalising on such expertise.
Specifiers cannot have in-depth knowledge of every building material or component. This is why getting the support of specialists is key. Collaborating with these groups from the very start of the design process ensures that specifiers can have peace of mind that the materials and systems they select will satisfy the project's performance criteria and user requirements.
Specifiers could reap the benefits of documents like reports or expert guidance notes, like the 'K10: Plasterboard, Dry Linings, Partitions, Ceilings Guidance'. This document can support designers when identifying which processes, systems and products they should select.
The experience gained from previous, similar builds can also be helpful, however it is important that specifiers recognise the uniqueness of each project. A building will perform at its highest potential when each area is reviewed and systems are selected to meet its specific needs.
For example, in new schools many architects incorporate double and triple height atria to give a sense of space. This has raised a key issue around the design of detailing at exposed slab edges. It has proven difficult to design deflection details - allowing for slab movement - while also maintaining a uniform, crack-resistant surface. Specifiers might not have the technical knowledge required to rectify this challenge, which could potentially entail revising the original design. By engaging product experts, however, specifiers can get the support they need to identify the right materials, and maintain the design intent.
The building products sector is evolving at a rapid pace with new materials constantly being research and developed. Therefore, working closely with manufacturers ensures designers are aware of the latest innovations. In addition, many manufacturers, such as Siniat's specialist dry-lining division, offer bespoke design services, creating custom-made elements where standard materials do not suffice.
Peace of mind
When working with manufacturers, specifiers' material choices are supported by detailed product information and sometimes warranties, which support a product or system's performance throughout its lifecycle and offer peace of mind that a design will deliver.
The lifecycle of a specification is now longer than it has ever been; from the briefing stage right through to the management of the asset itself. This means the build process has become more complex. As both the design and construction industries continue to evolve, specifiers and designers have to grapple with a constantly changing industry. By working with manufacturers from the start of a project, specifiers can navigate available products more easily and effectively.
For more information and technical support visit: www.siniat.co.uk
Contact:
01275 377773
---