Boon Edam's Winglock Swing gate is low energy, bi-directional and wheelchair friendly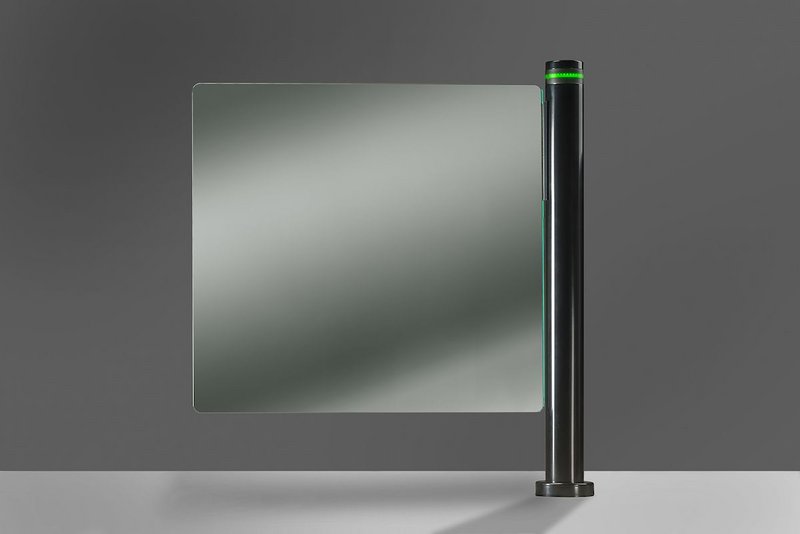 Boon Edam has introduced its slimmest, most subtle single wing access gate yet. The Winglock Swing has been designed to coordinate with the contemporary Speedlane Lifeline series as an additional specialised lane or serve as stand-alone single installation.
The Winglock Swing is undeniably the sleekest gate on the market today. The slim, minimalist design cleverly houses all the working components in the vertical tube constructed from stainless steel and a single glass panel supported by a new floor plate design, alleviating the need for an additional supporting side post. In action the product consumes a mere 9W in standby mode and 20W while in motion, compared with the 200W average industry standard. This level of sustainability and energy saving has never been seen before, Boon Edam says.
As buildings get larger with higher throughput, the need to manage more traffic throughput rises. The access gate is designed to manage bi-directional traffic with ease using smart, intuitive display technology to effectively guide each visitor through to their destination without delay or inconvenience. Boon Edam is committed to comfortable and safe access for everyone, so free and easy passageway is guaranteed for wheelchairs, large luggage and trollies, making this lane a flexible solution to almost any space.
The gate comes in brushed stainless steel as standard, but a bespoke range of finishes, colours or glass options are available to customise entrance systems to suit business and brand requirements.