Duravit's SensoWash Slim is a timeless modern design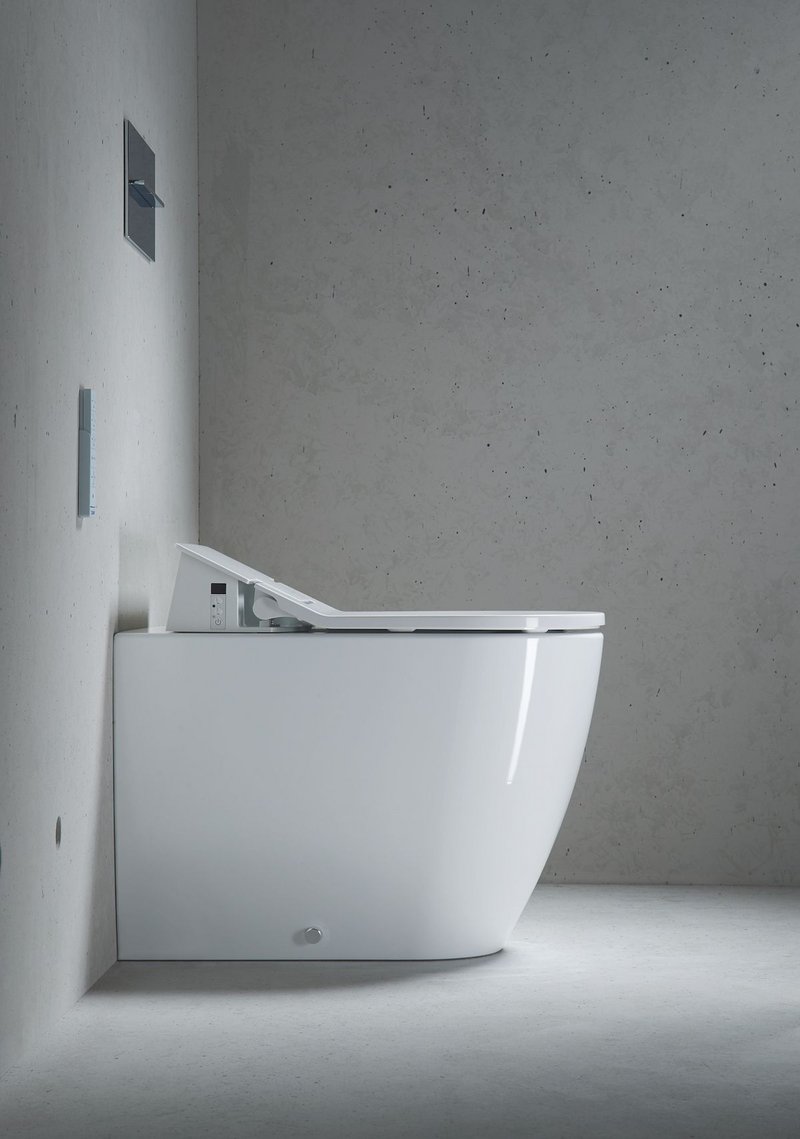 ME by Starck floor standing WC with SensoWash Slim.
SensoWash Slim is the minimalist model in Duravit's shower-toilet range. Practical, easy to use and with intelligent integrated technology, it offers the most natural form of hygiene – cleansing with water. With balanced proportions and an ultra flat shower-toilet seat, SensoWash Slim looks like a classic toilet, with sleek aesthetics and a timeless modern design.
The handy, ultra-slim remote control is used to select the desired function: ComfortWash, RearWash or LadyWash. The intensity and position of the spray and the water temperature can be set to suit personal taste using the illuminated symbols. There is also a convenient night-light function, with an LED that illuminates the inner basin to provide orientation in the dark. After use, the remote control is stored in a wall-mounted holder. The lid and seat close automatically and gently.
For the first time, the seat and shower-toilet technology are completely separate: the entire SensoWash Slim seat unit can be removed and replaced, allowing it to be cleaned quickly and easily.
Offering outstanding value for money, SensoWash Slim is compatible with toilet models from the DuraStyle, Happy D.2, Starck 2, Starck 3, Darling New, P3 Comforts and ME by Starck collections.