Some very special workshops in Hampshire benefit from the slim frames and thermal performance of Velfac windows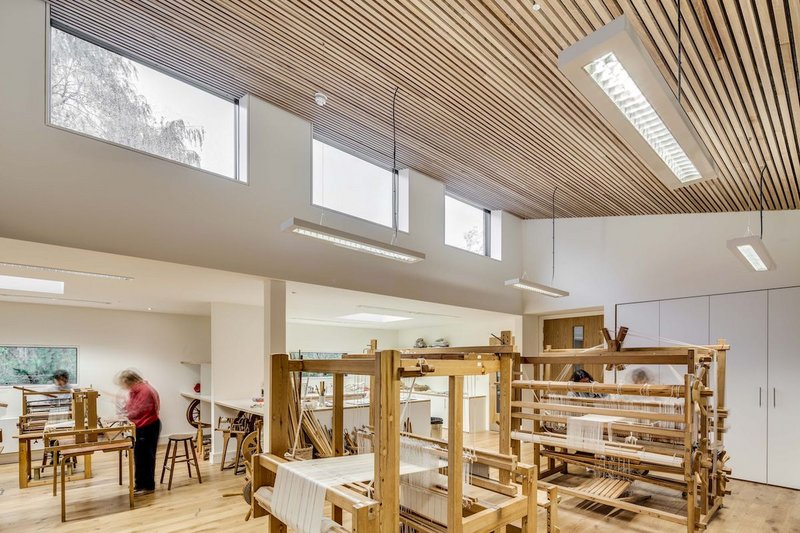 Lantern Craft Workshops in Hampshire, designed by CaSA Architects, deliver valuable workspace for the Lantern Community, an organisation providing meaningful work for people with learning difficulties.
Project architect Adrian Biles-Wood specified Velfac windows because, he says, 'few competitor products feature the architectural language of the Velfac system, especially the composite frame and reduced sightlines, which allowed us to create large openings which illuminate the workshop interiors, and provide a visual connection with the landscape.'
Biles-Wood worked with the manufacturer to ensure the system achieved the required air tightness, and says the workshops are now super-insulated and very cheap to run. The project has won many awards, including a 2015 RIBA Regional Award.
Velfac sales director Andy Cook has noticed growth in the small projects sector matched by innovative architecture and commitment to quality.
'Small project scope can vary enormously, as ingenuity is often required to deliver impressive architecture within a restricted site,' he says.
'We also supply the tailored technical support architects need to realise their vision, and to meet the performance expectations of a very varied client group.'
Cook says his company's windows and doors are specified for high performance benefits ranging from energy efficiency to contemporary style, and the slim frame (only 54mm) is also widely used to maximise natural light in often small spaces.
For more information and technical support visit www.velfac.co.uk
Contact
01223 897184
---