A century from now homes will be hyper-flexible spaces, generated by algorithms and built by 3D printing drones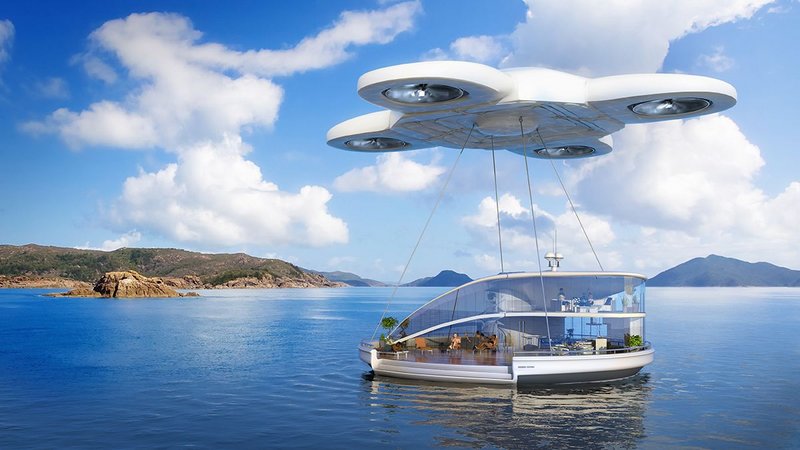 Holiday home delivered by drone.
A hundred years from now you could find yourself working in an subaquatic office generated by an algorithm, with hyper-flexible walls and a structure 16 times stronger than concrete, according to predictions made in research commissioned by Samsung.
The SmartThings Future of Living Report tapped the minds of University of Westminster academics including architects Arthur Mamou-Mani and Toby Burgess and urbanists Linda Aitken and Els Leclercq. They were asked to consider how breakthroughs in technology would transform the environment by 3016.
In an overpopulated world with limited living space, buildings and interiors will have evolved into hyper-flexible spaces, the report says. Embedded technology will enable spaces to be reshaped using small responsive actuators to push and pull a flexible skin.
Advances in augmented reality and projection mapping will enable interiors to act as the backdrop for projections, seen only by inhabitants using wearable tech.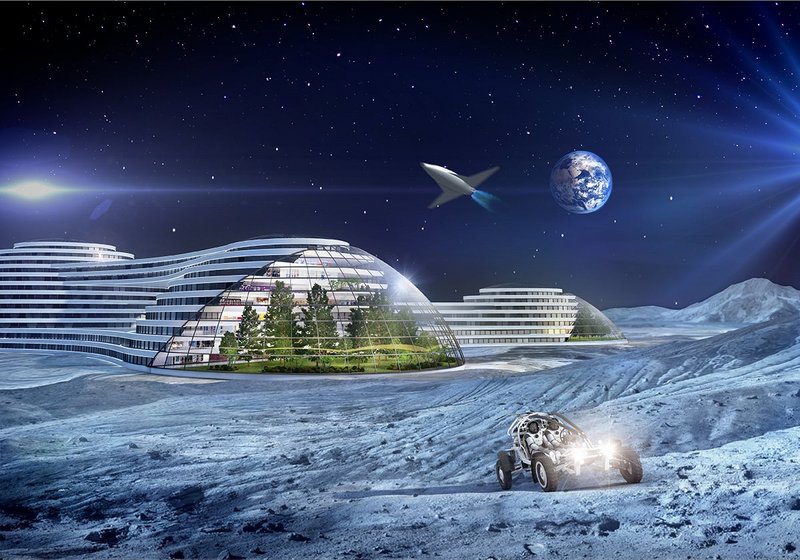 Could we be colonising another planet?
The researchers predict that current 3D printing technology will be mainstream by 2116. A 'Domestic Facebook' will display people's homes through virtual reality headsets and allow users to 3D print different elements and furniture.
Algorithms will be used to generate houses, taking into account social patterns, search engine usage, structural forces, site-specificity and the latest innovations or sponsorship. These will be printed by swarms of 3D printing drones controlled by the algorithm.
Advances in sustainability will allow every home to be fitted with a bio-electrochemical 'digestion tank' designed to produce gas and clean water from waste. Efficient lithium-ion batteries will store power, taking everyone off the grid and removing the need for large power plants.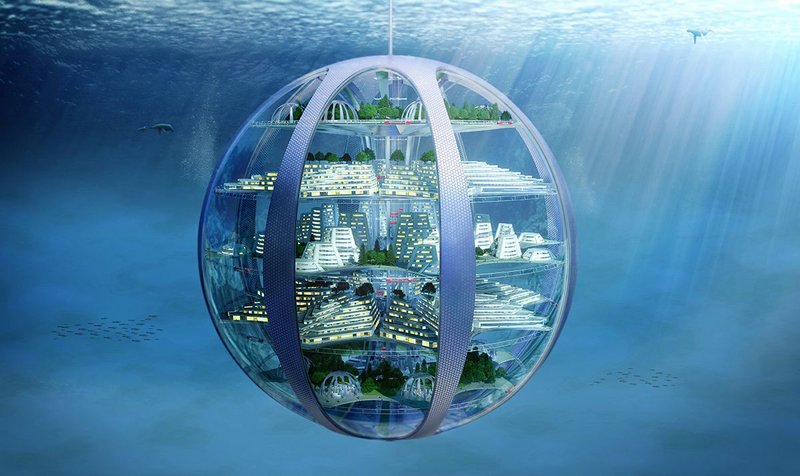 Or at least start living underwater.
The building site of the future could look vastly different, the report suggests. Innovative materials will include concrete impregnated with self-activating limestone-producing bacteria, to fix any cracks as they appear. A carbon nanotube cement composite will replace conventional reinforcements in concrete, making it 16 times stronger, and diamond nanothreads will replace steel cables with a resistance 100 times greater at one-sixth the weight.
In combination with remotely controlled drones, this will allow skyscrapers and infrastructures to reach unprecedented height and spans. Whole cities will extend high above ground within vertical mega-structures hosting public and private spaces. Meanwhile, subterranean structures of up to 25 storeys will be built to create the first 'Earthscrapers' and 'super basements' in desirable cities like London.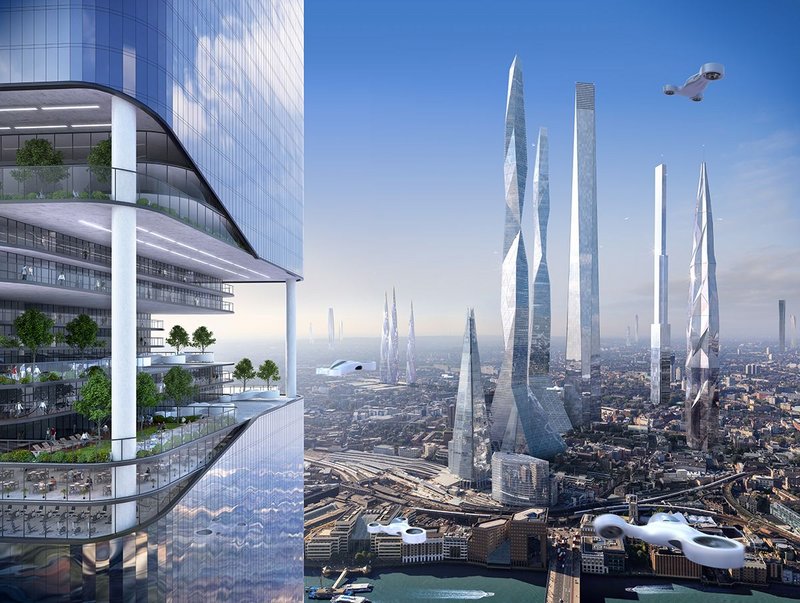 You think London has tall buildings now?
If that isn't strange enough, by 3016 we could also see the first sub-aquatic communities, exploiting the process of electrolysis – splitting H2O to create hydrogen, as a viable fuel source for electricity, and oxygen to breathe underwater. It's extreme crystal ball gazing, but perhaps not that far fetched if you remember that all of the technologies mentioned are already in development today.
---