Feasibility study success opens way for glass bricks in station facades to harvest solar energy at scale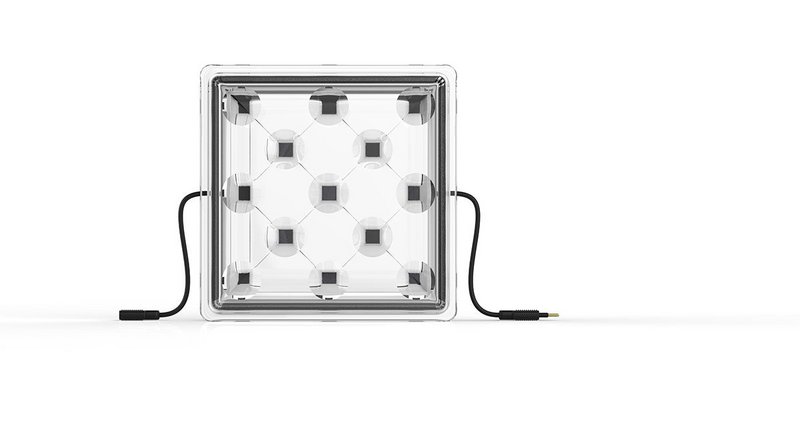 The ability to harvest solar energy on the vertical axis of buildings can unlock new ways to generate clean electricity

Credit: Tapas Mallick/ University of Exeter
The humble glass brick could become a frequent feature of train station facades and concourses if a new building-integrated photovoltaic makes good on successful trials.
Solar wall technology, developed by University of Exeter spin-off company Build Solar, combines power generation and structural integrity with controllable daylighting.
A three-month feasibility study, run by a consortium including Network Rail, HS2 and Arup, and funded by Innovation UK, assessed how the system could help rail networks harvest solar energy at scale and help the UK meet future clean energy needs.
The results were 'a huge success' and 'underlined the positivity of the technology' said professor Tapas Mallick, co-founder of the firm, who also leads the Solar Energy Research Group at the University of Exeter.
Discussions are ongoing with Network Rail and HS2 about the possibility of using the bricks in areas that require daylight and electricity, said Mallick, with electric bike charging one application being explored.
Solar bricks are fitted with a mini internal solar panel and an embedded optical device that magnifies light to increase the amount that can be converted into power.
A prototype wall measuring 1m2 can provide around 170-175W of electricity in direct sunlight, roughly comparable to the same area of a standard solar panel able to produce 150-200W. Performance in a 'communal space' drops to around 100-125W.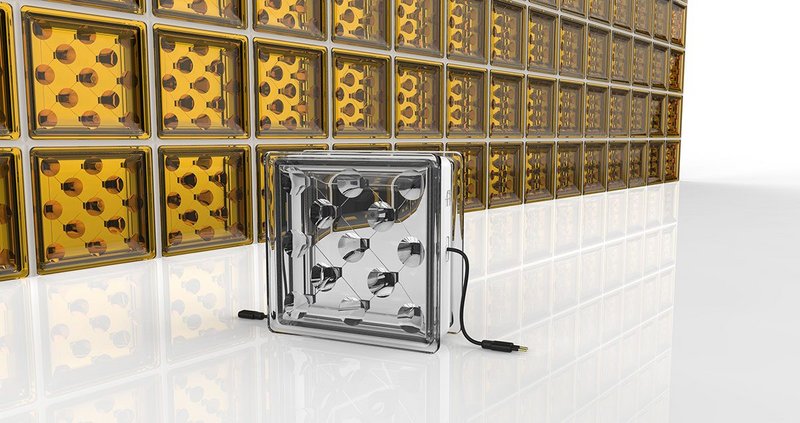 Solar walls generate power, help maintain structural integrity and enhance daylighting

Credit: Tapas Mallick/ University of Exeter
This shield against solar gain, combined with good thermal insulation (better than a regular glass brick), helps
The ability to exploit a large surface area of a building for renewable energy, rather than just solar panels on a rooftop, provides an opportunity to scale up generation and deliver net zero buildings.
Solar bricks can also use the optical device to modulate levels of brightness inside the building. 'Instead of transmitting the light to the building, it reflects and redirects it to the solar cells,' said Mallick. 'This creates a translucent effect, people can't see in but you will be able to see out. The level of translucency can be adjusted during design, depending on needs.'
This shield against solar gain, combined with good thermal insulation (better than a regular glass brick), helps maintain comfortable indoor temperatures and mitigates the need for heating or cooling.
Build Solar is exploring market opportunities in the UK and overseas, including the Middle East and South Asia. A small demonstration project in India is planned.
'This is hardcore technology, so we have to follow several different steps to commercialise it,' said Mallick. 'Now it has been experimentally validated and demonstrated at small scale