Thin-film photovoltaic fabric offers solar power prospects to buildings unfit for conventional panels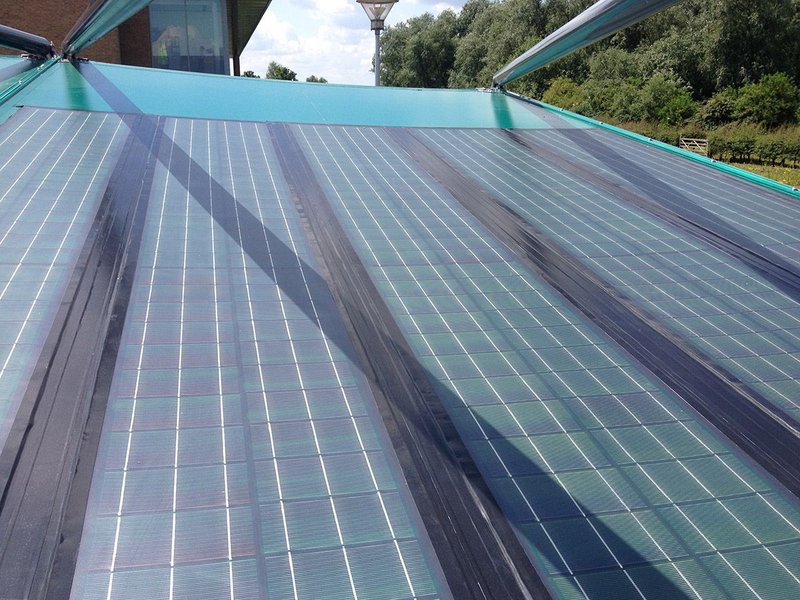 The manufacturer of an award-winning 'solar cloth' is in discussions with two well-known London museums about developing a photovoltaics system that will complement the period buildings they occupy.
Solar Cloth was developed by Cambridge-based start-up The Solar Cloth Company in conjunction with the University of Cambridge and several European universities. The flexible photovoltaic material incorporates a layer of thin-film PV (TFPV) and, at 3.3kg/m2, weighs around a fifth that of conventional crystalline silicon-based solar panels.
It is designed to unlock projects not suitable for conventional solar panels, such as heritage buildings and non load-bearing roofs on supermarkets or stadiums, for example.
Projects to provide a system for the unnamed London museums form part of a £4.5m stream of work – all at proposal or quote stage – with clients across sectors including retail, local government, property companies, car park operators and R&D institutions, said the firm.
The company's founder, Perry Carroll, told RIBA Journal: 'The proposals include car parking solutions, low-weight bearing roofing solutions, custom solutions and R&D. Some of these are pilot schemes that may lead to nationwide rollouts... We have been working hard for the last two years building this pipeline despite very little media and PR support.'
Earlier this month, Solar Cloth was awarded the UK Solar Industry Award for best building-integrated photovoltaic innovation for its test installation on a roof of a carport in Cambridge. It was also recently named as a winner of the Royal Bank of Scotland Innovation Gateway 2014, which awards green solutions for energy, water and waste.
The TFPV layer used in Solar Cloth is just a few micrometers thick, thinner than a human hair, and can be integrate into flexible and lightweight tensile structures to create building integrated photovoltaics. The Solar Cloth Company claims it is suitable to be laid over all types of surfaces or even bonded onto structural fabrics, such as that used to construct the O2 Arena (or Millennium Dome).
'The base technology we use is copper indium gallium diselenide, as it boasts a higher light to electricity conversion rate as well as lightweight flexible properties. It's 100 times thinner than conventional silicon glass backed solar panels,' explained Carroll.
The firm estimates there is around 830 million m2 of commercial roof space and 350 million m2 of car parking space in the UK that, if covered with solar panels, could produce enough power to feed the UK's national grid three times over. It is also seeking £750,000 in crowdfunding investment via Crowdcube to scale-up its commercial operations and meet market demand.
---