Getting the right roof for the job is critical to a successful building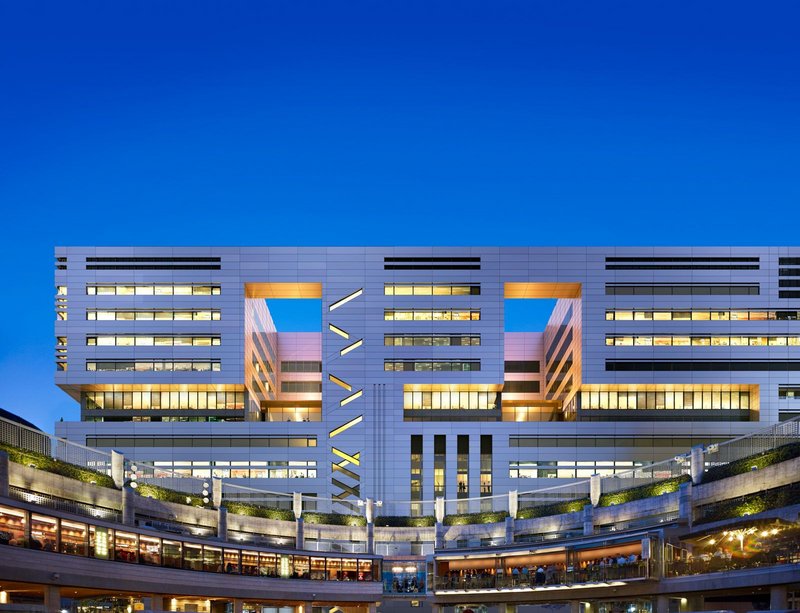 At the seminar architect Make's Ben Stuart talked about SIG's hot melt roof on Swiss Bank UBS' new corporate HQ at London's Broadgate- still on site

Credit: Image supplied by Hayes Davidson
How much load can a roof support? It is a question that is often asked but rarely answered in as succinct a manner as by the structural engineer on the house that architect Peter Hall of architect Van der Steen Hall designed to be built in Dartmoor National Park. The house is earth sheltered with a grass roof and animals try to wander onto it. Hence the question on loading to the structural engineer: 'Sheep but not cows,'he responded.
The project may be unusual but it still complied with SIG Design Technology's 'Eight steps to a perfect roof', and is the subject of the seminar that the company sponsored in November. The first speaker, SIG's sales director Ross Finnie, explained that as well as advice and detailing, the company offers 'a one stop shop for guarantees'. That means that if there is a problem, SIG will put it right – and will have any battles with contractors or others behind the scenes, to avoid affecting the job.
Peter Hall's job was complicated, but not as complex as the project that architect Make is carrying out on a 75,000m2 new building at Broadgate, in the City of London. The project uses hot-melt roofing to comply with client British Land's requirement for the most cost-effective and sustainable solution. The degree of planning that has gone into the roof is staggering, both in terms of detailing around the many intrusions and also of testing and ensuring quality. 'The most important lesson,' said Make's Ben Stuart, 'is that you can't put down roofing on a wet surface or poorly detailed concrete.' Even given its careful planning, Make is ensuring that there are no problems by carrying out regular peel tests to be certain that the roofing is adhering.
Refurbishment projects may not produce such a dramatic result but they can be equally challenging. At Waldegrave Girls School in London, the design and construction team was faced with resurfacing a variety of different roofs – some to be trafficked and others not. Some had no ceilings below them. It was not therefore possible to find a single solution. SIG Design and Technology worked with the team and, because it is 'solution neutral', was able to offer dispassionate advice and come up with a range of effective solutions – rarely available as most manufacturers would, understandably, be eager to push their products.
Another speaker, Andrew Boardman of AWW Architects, talked about the use of zinc – not for roofing but as a cladding material on the new Imperial Tobacco headquarters in Bristol.
All the presentations were excellent, but what was really striking about the morning was the engagement of the audience, whose range of questions indicated its thirst for knowledge. While the principles of roofing, and the regulations that surround it, are relatively easily understood, getting right every detail of the roof – and ensuring that you will not be let down by a less than diligent contractor – is far trickier. The seminar made many issues clearer and showed the way towards sources of expertise.