Specflue, a leading supplier of flue systems, wood burning stoves and renewable heat products, is launching the next generation of Heating Interface Units at Ecobuild 2015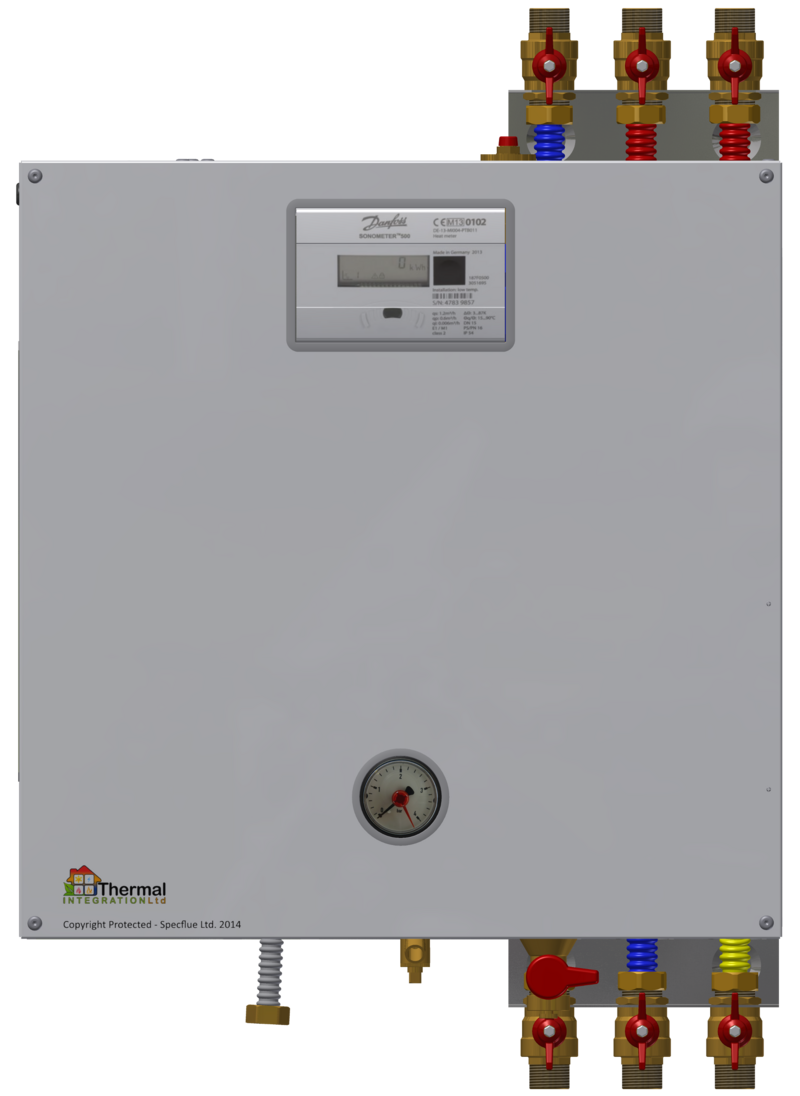 Manufactured by Thermal Integration, the new, intelligent HIUs have been designed for better performance and ease of use, while delivering all the same benefits of the traditional heat interface unit.
Built using the latest technology in embedded electronics, full features were revealed at the show. These include a range of innovative digital functions for improved control of hot water and central heating. The new tools will enable greater unit efficiency and user management of a unit's functions, such as temperature, pressure and flow rates.
Providing domestic hot water and central heating in properties connected to a district or communal heating system using a central boiler, guests at the show had the opportunity to preview one of the new units. Installers and specifiers were also able to talk to the technical team behind Specflue's renewable heating range.
The intelligent HIUs will join Specflue's existing ranges of hot water and central heating cylinders, thermal stores and heat interface units that suit almost any domestic or commercial application.
For more information, visit www.heatweb.com or call 0800 9020220.
Stand number: N6140
---
---