Vitreous enamlled panels, casement windows and brickwork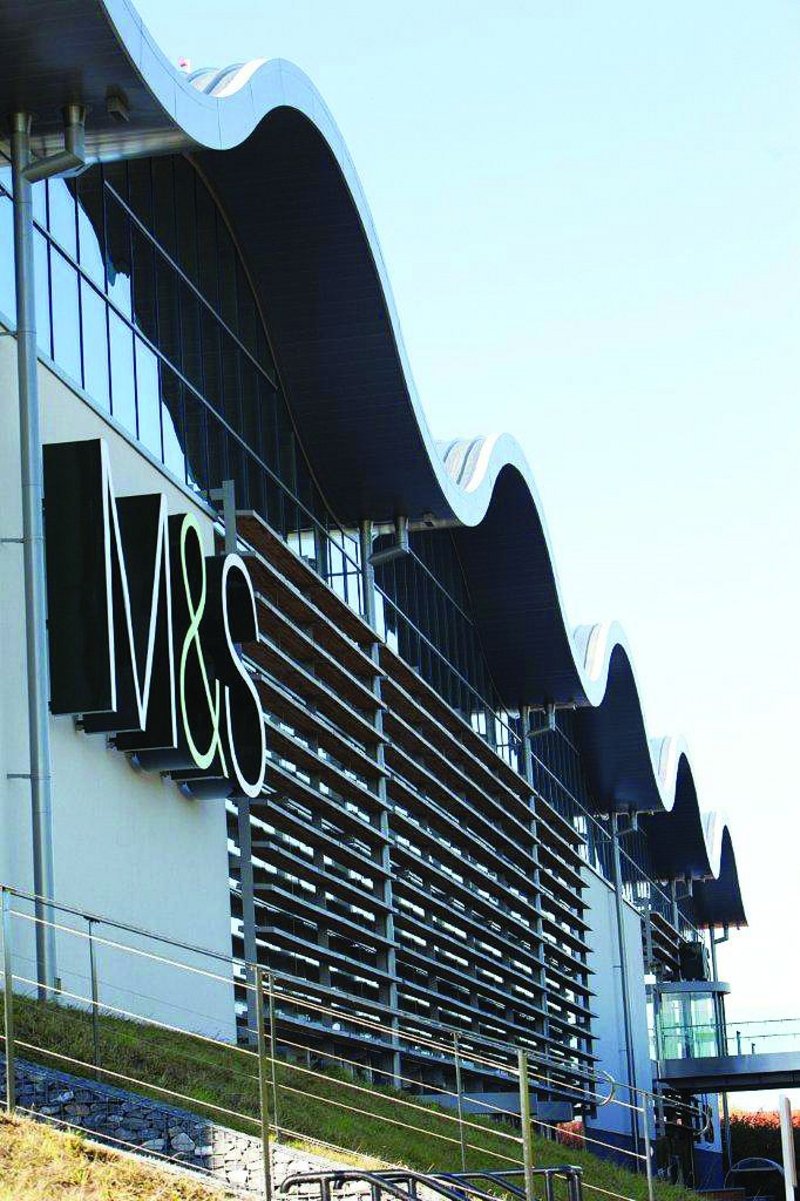 1. Roof system, Euroclad
Marks and Spencer's third Sustainable Learning Store (SLS) at Cheshire Oaks outside Chester features a Euroclad Elite 4.17 roof system. Such stores are part of the M&S's commitment to build a bank of knowledge in sustainable building practices. The roof system was chosen for its minimal environmental impact, with 11,000m2 of multi-waveform standing seam roof, glass wool insulation, (which helps achieve the 0.17 U-value) and curved liner sheet. The reflective aluminium roof reflects excess heat while the lamb's wool roof insulation contains recycled post-consumer waste (bottle glass) along with recycled glass wool.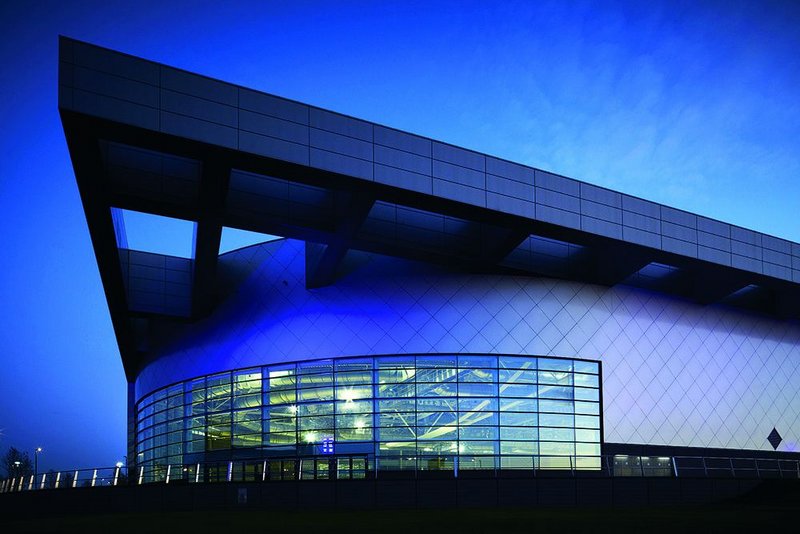 2. Curtain Walling, Wicona
Architect 3DReid specified curtain walling from Wicona for Glasgow's Emirates Arena and Sir Chris Hoy Velodrome. The £116m development that houses the two venues, built for the 2014 Commonwealth Games, employs Wictec 50 curtain walling to accommodate large unsupported spans of glass of up to 4m long. The system has a 50mm profile with an extra-narrow face width. The system spans four storeys on the hub that links the two venues, and 77m long screens of grid curtain walling were constructed to enclose the arena.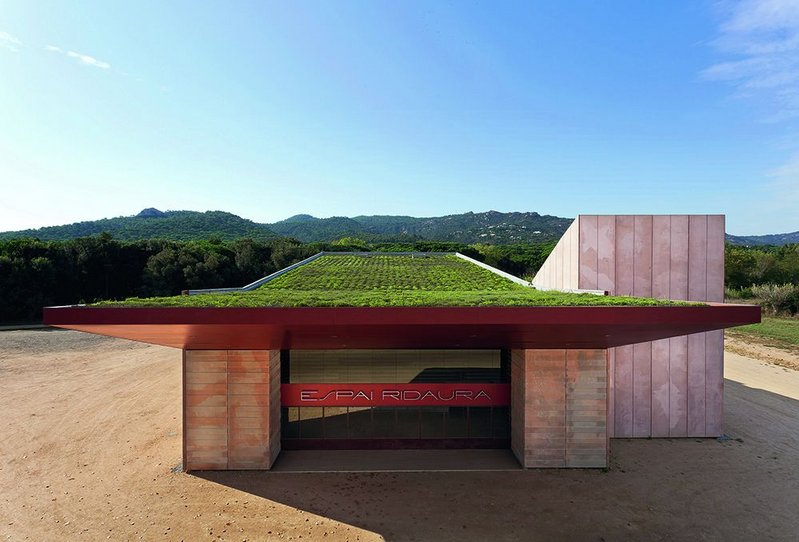 3. Vivix panels, Formica
Formica laminate has been put to unusual use in Spain, cladding the mixed-use Espai Ridaura at Santa Cristina d'Aro. Employed on the building's roof and for the dramatic 20m entrance canopy – which originates in the auditorium entrance hall, passes through the glass entrance and projects outwards – the Vivix exterior facade panels were selected by architect Capella Garcia Arquitectura because they are robust and lightweight, as well as being easy to install and cut to size. The panels come in a range of different colours and patterns and also carry the Carbon Trust's carbon reduction label.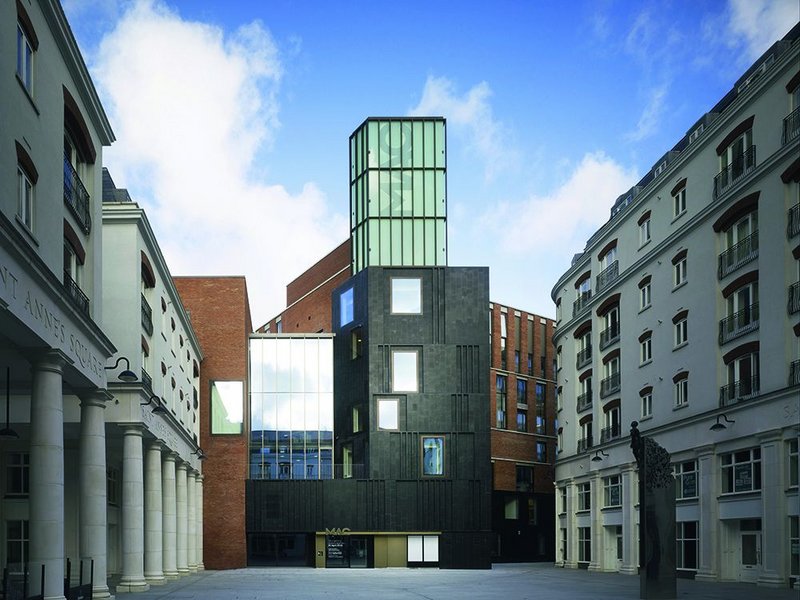 4. Brickwork, Wienerberger
Belfast's Stirling Prize shortlisted Metropolitan Arts Centre is one of the city's biggest brick construction projects in recent years. Wienerberger supplied the Mellowed Red Sovereign Stock, a waterstruck style of brick widely used across Ireland. A range of colours are available but architect Hackett Hall McKnight chose this one, which resembles traditional Belfast bricks, to evoke the building's relationship with its surrounding landscape. It has been used externally and for exposed internal finishes.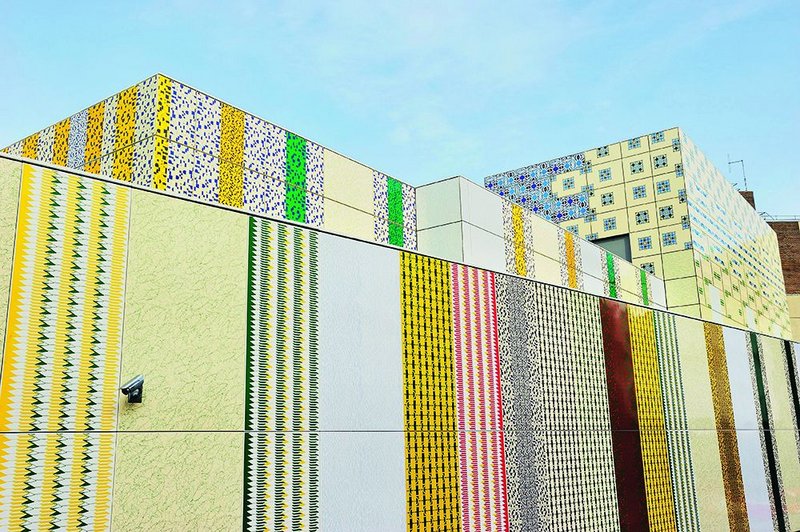 5. Vitreous enamelled panels, A J Wells
A J Wells has manufactured and installed a dramatic vitreous enamel artwork, Wrapper, by Jacqueline Poncelet at Edgware Road Tube station in London. Commissioned by Art on the Underground, it covers 1500m2 of a new building and perimeter wall, making it the largest vitreous enamel artwork in Europe. Abstracting patterns and colour from the surrounding built and natural environment, the artwork of more than 700 decorated panels was inspired by the history of the area, its overlapping transport systems, waterways, architecture, communities, and London Underground's colourful Tube map.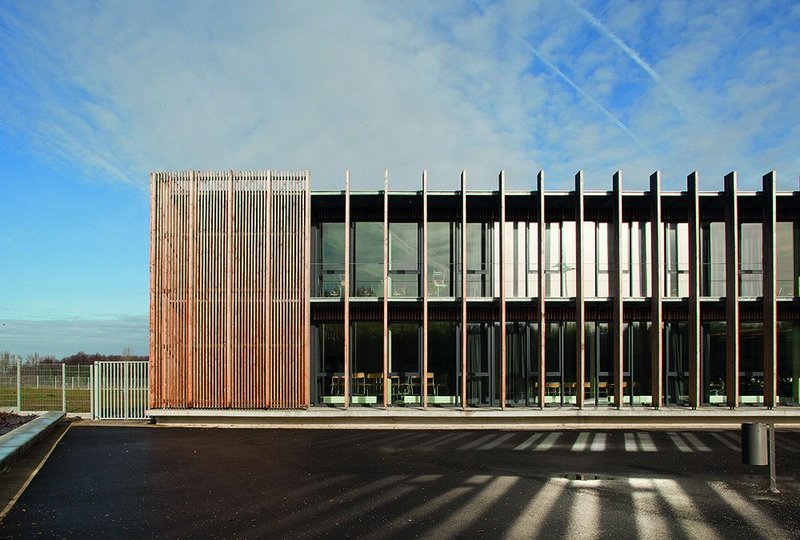 6. Casement windows, Technal
Technal's aluminium casement windows have been selected for a new campus building near Toulouse in France. Around 400 windows, which run the full length of the facade, were specified to fill the College of Bessières building with natural light and create a visual extension of the surrounding woodland. Minimising use of air conditioning in summer and gaining warmth from the sun in winter, the systems feature slim sight lines to reduce reliance on artificial lighting. Windows on the main elevation are shaded from the sun with Douglas Fir brise soleil.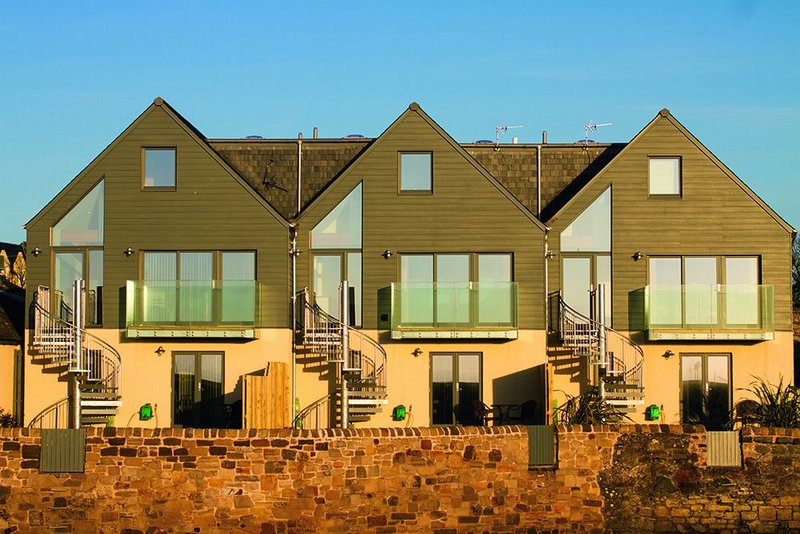 7. Pavawall system, NBT
Natural Building Technologies' Pavawall panel system has been employed on three low energy houses in the coastal town of St Andrews. The breathable system means the structure can self regulate moisture levels to minimise interstitial condensation. A continuous layer of NBT's high performance woodfibre boards overlays the closed panel timber frame structure, while OSB boards on the internal face of the panels supply racking strength and act as an internal airtight layer. U-values for the clad sections are 0.14 W/m2K and airtightness tests on the properties recorded 4.6m3/hr/m2@50Pa.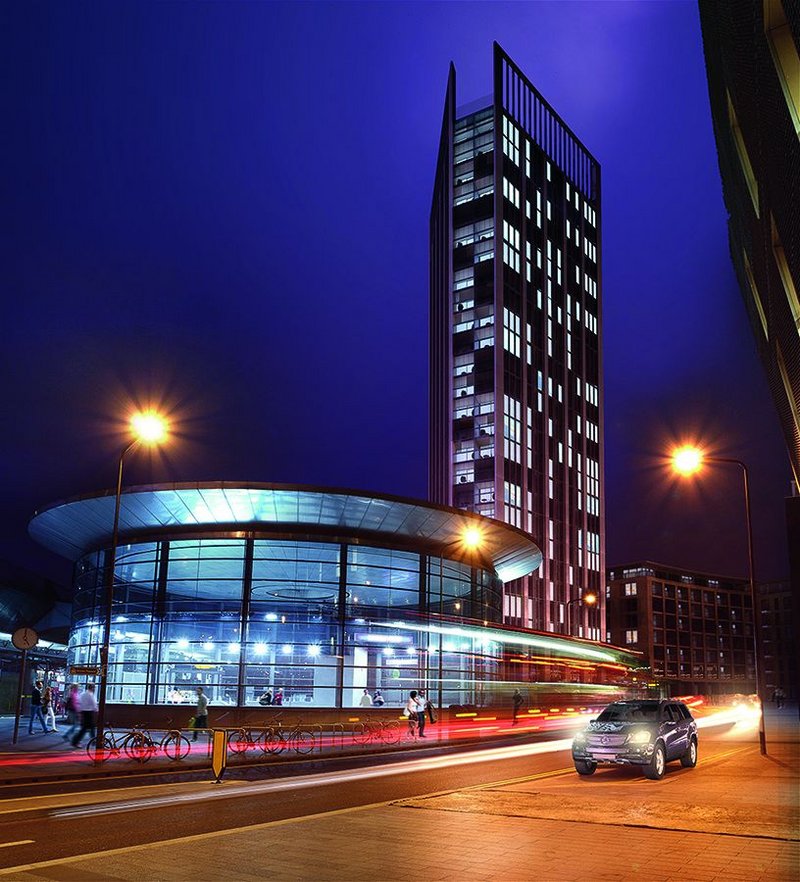 8. Aluminium facade cladding, SCHueCO
An £8m design, prefabrication and installation contract, won by Schueco UK's network partner M Price, will use Schueco's USC 65 insulated unitised facade system on a 27-storey residential tower at Maple Quays, part of London's Canada Water development. The system combines economy and functionality with the striking aesthetics of continuous, consistently narrow, sight-lines. Over 1,000 unitised sections measuring 2.5m by 3m will be fabricated for the contract, and will be constructed at
M Price's factory in Enfield.