Eight top ideas for dressing your building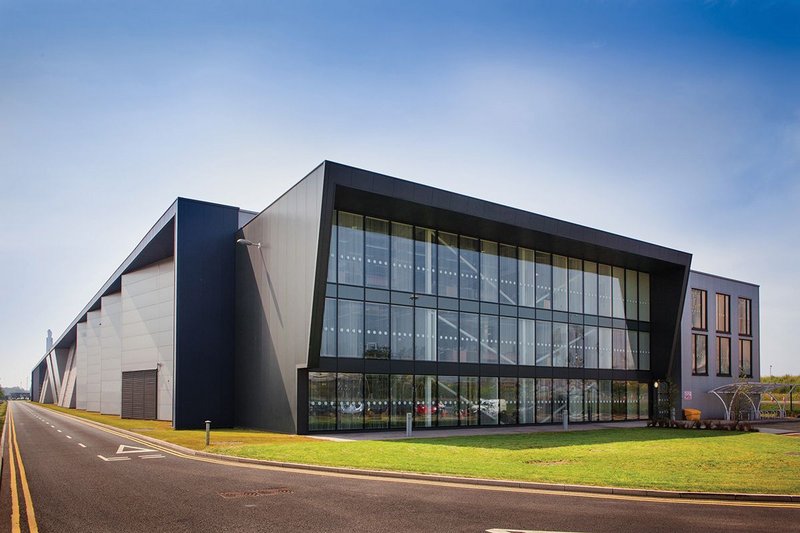 Trisomet insulated panels
Tata Steel
For anyone who thought the word tata was Scottish for spud, the steel giant has sent a very grown up press release pointing out that it has extended its BES 6001 certified Trisomet insulated panel range to a core thickness of 135 mm. It goes on: 'This meets the lower U-value of 0.15W/m2K required for the latest Scottish Technical Standard (Section 6) ...' This will be splendid news for the mystery building above, which strikes an authoritative pose in a crisp dark steel suit. It's important – as Billy Connolly said: 'In Scotland, there is no such thing as bad weather – only the wrong clothes.'
---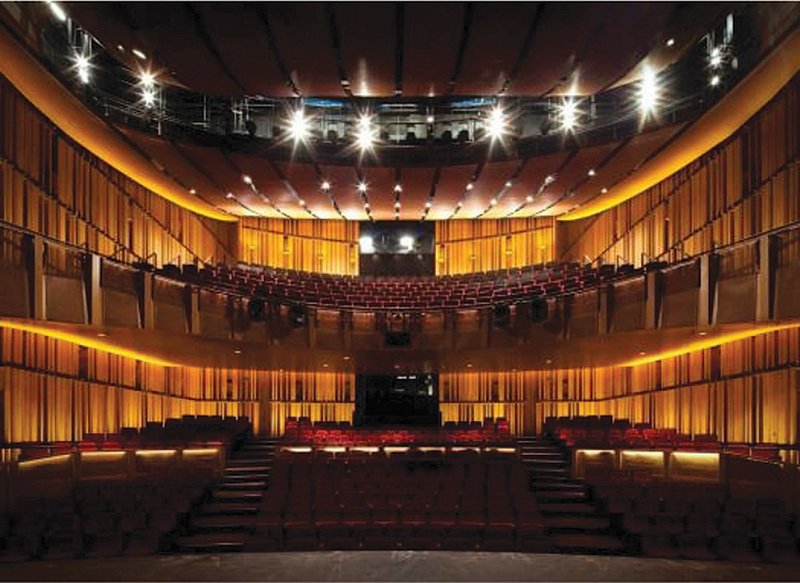 Metal fabric
GKD
Henry VIII would have loved it: a cloth of gold cloaking the auditorium of Singapore's Victoria Theatre and Concert Hall. Part of an upgrade of not just this building but the whole Civic District, the theatre's metal drapes are made of GKD's stainless steel with a coated wire weft, which creates the shimmer. You can almost imagine the ladykiller king prowling the pleasure house for amorous conquests, eating, drinking and carousing, with the added frisson of a pleasing anachronism: Henry dancing and flirting in a post-colonial hall named after the prudish Queen Vic.
---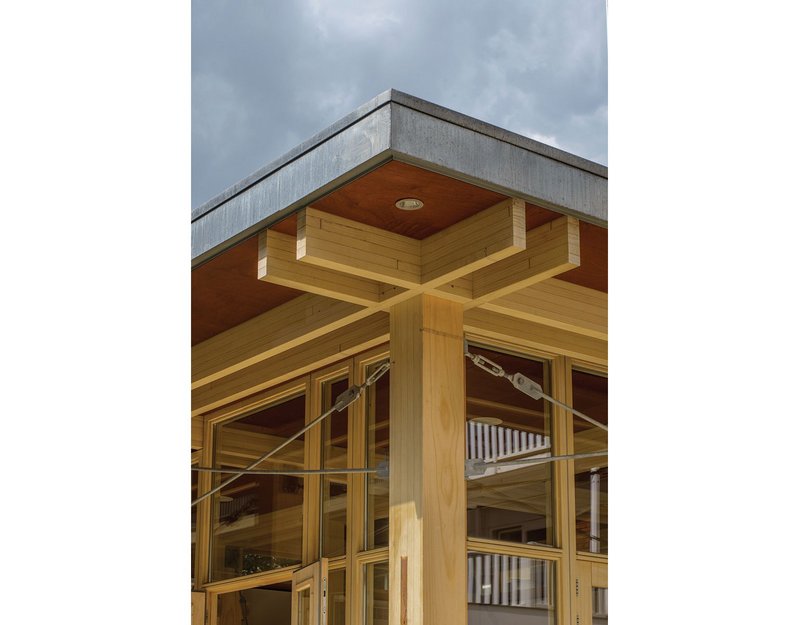 Modified wood
Accoya
Accoya has been used both structurally and aesthetically – for columns, decking and window frames – at an Amsterdam complex for people living with dementia. Its name, Fagelcats, summons a Disneyesque world of cats, only instead of the expected gangsterism in the group, the friendly felines perform a role of caring and guardianship for the unsuspecting residents, like the cat that got the custodian. They use the Accoya latticework to pad stealthily from person to place, maintaining their anonymity as pets and speeding their mission. Purrrfect! – Oh go on, I had to.
---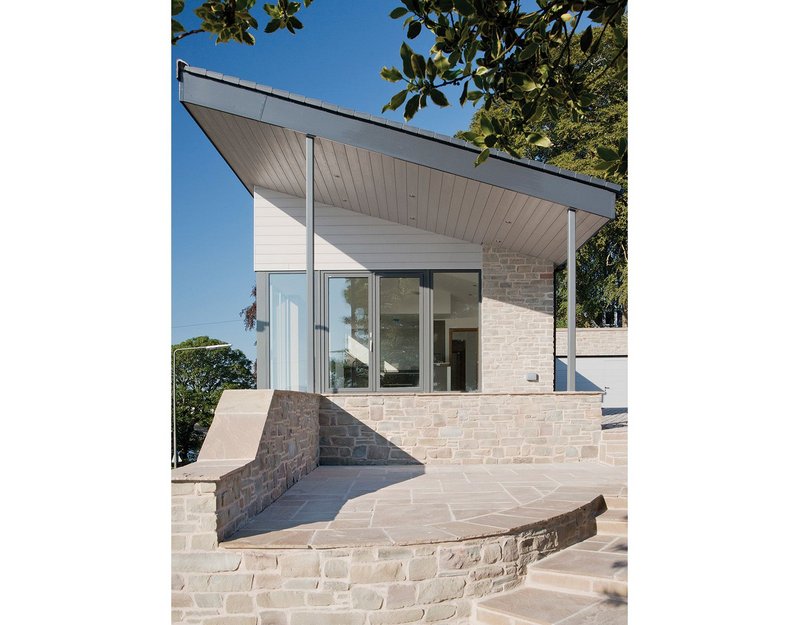 Weatherboard
Marley Eternit
What a delightful image to cheer us on towards summer. There's a definite coastal feel to this house, not just for the blue sky and light, salt-washed colours. That roof, angled like a sail and its underside clad like a ship's deck in Marley Eternit's Cedral Weatherboard, implies a view over the estuary where sloops bob on the tide and the tinkling sound of rigging blown against masts floats on the breeze to the cocktail-sippers on the terrace. 'With 23 colours now, selecting that Cedral must have been tricky,' they're saying. 'I suppose it doesn't come in shocking pink?'
---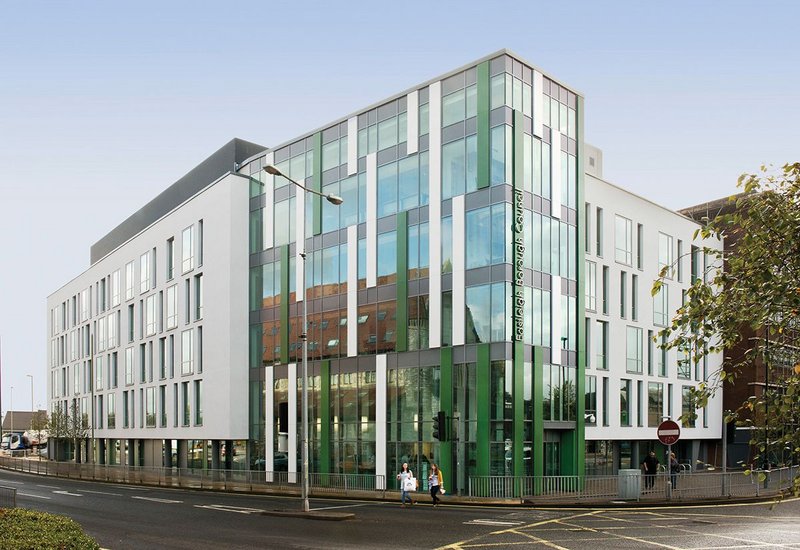 Curtain walling
Kawneer
The name of this supplier of aluminium curtain walling and doors tripped up my colleague, but it's simple – pronounced like cornea, apparently, part of the eye. And fittingly so, as council workers in Eastleigh, Hampshire, have a real eyeful with their colourfully refurbished offices. Kawneer's AA100 zone-drained curtain walling and series 190 heavy-duty commercial entrance doors wrap the BREEAM 'Excellent' building in a sustainable coat, keeping occupants comfortable and giving local citizens a highly visible focus to serve their every need.
---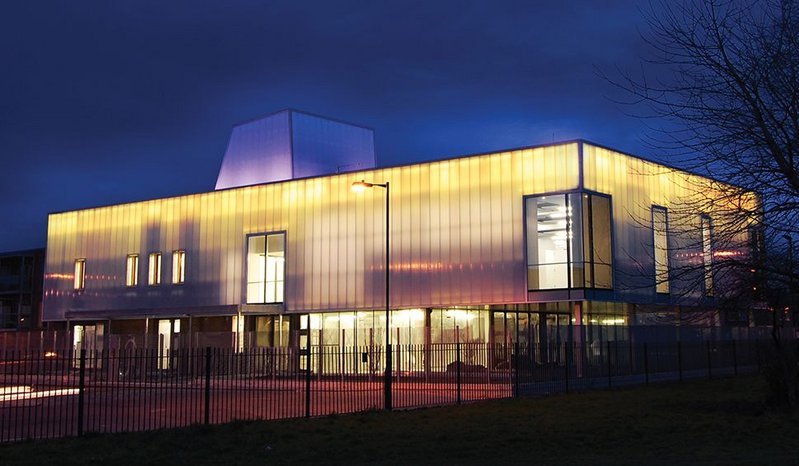 Translucent cladding
Rodeca
You'd be surprised how many ways things change on different coloured days. When Craig Park youth centre was being redeveloped, Rodeca's translucent polycarbonate panels were chosen to bring transparency and illumination to the scheme. The cladding houses LED colour-change lighting which is programmed by youth centre members. Perhaps they use it as a mood signal, like the ever rewarding Dr Seuss: 'Then comes a Yellow Day and Wheeee!/I am a busy, buzzy bee.' Either way, the centre has reportedly seen a great change for the better in Craig Park.
---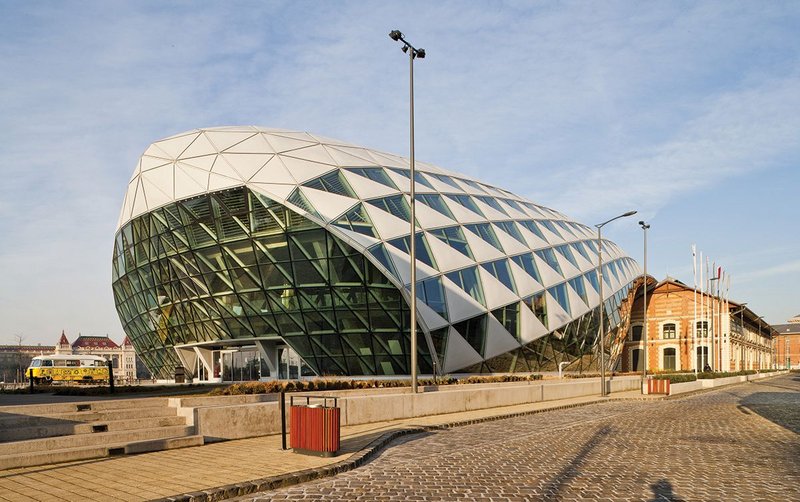 Fire-resistant glazing
Schott
What is this alien object now, among the bemused citizens of Budapest? Is it a creature or some sci-fi vessel, filled with gawky creatures bent on world domination? Did it crash down from the sky, or burst up from deep below the Earth's crust? Whatever it is, Schott's fire-resistant Pyran S glazing is keeping its contents both safe and warm as it lies there like a beached whale. Are Schott's glazing qualities so famed that the material is sought in outer space? Or did the superhumans inside it come specially to steal their secrets? It's ET all over again...
---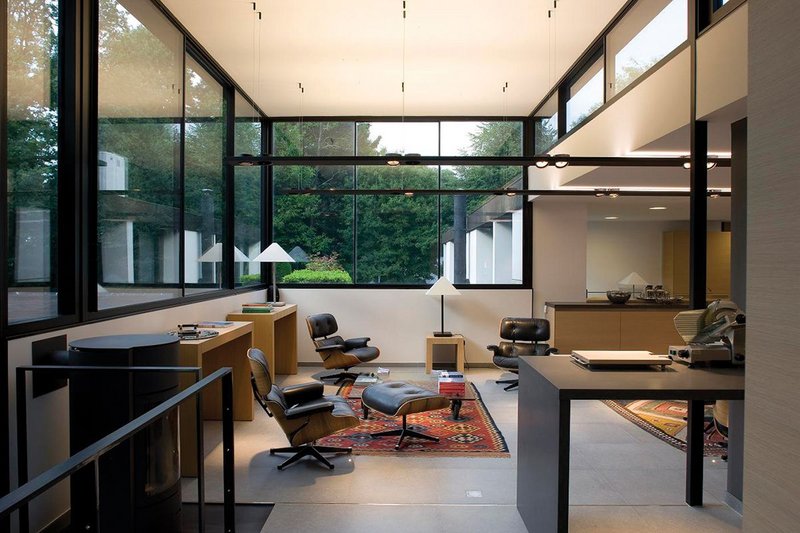 Vitra windows
IQ Glass
Everything that's not fat is slim nowadays, and windows are no exception. If you're looking for as near as possible to invisible, then Vitra's frames from IQ Glass are, at 21mm, the size zero of the glazing world. Certainly here they give a great sense of space, their slimness adding to way the interior bleeds out to the trees. Strangely enough, the lights are on even in the height of summer – rather unexpected given all the natural illumination from the windows. Perhaps the occupant is so used to brightness that the merest hint of gloom is repellent – a sort of Count Dracula in reverse.
---