What the well-wrapped building is wearing this spring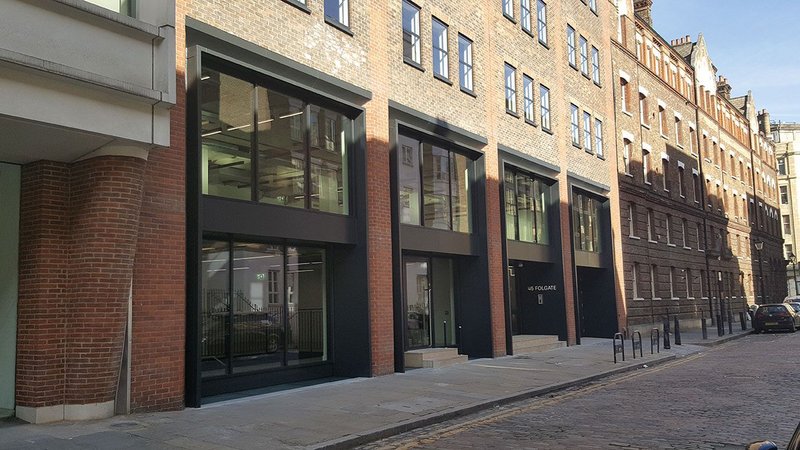 Metal window & door surrounds
Alumasc Skyline
Brother:
We are fled to the environs of the Christ Church, Spitalfields, abandoning every stock and shuttle, yet heartened by discovery of these sturdy, well-constructed AWMS frames of aluminium, powder-coated to resist weather and knock. Alas, they are well attached to the frontage for which they were designed, but we shall return in darkness and remove them to our lodging, where they shall be put to work in weaving silks the width and quality of which the world has never seen. Send Cognac and cheese.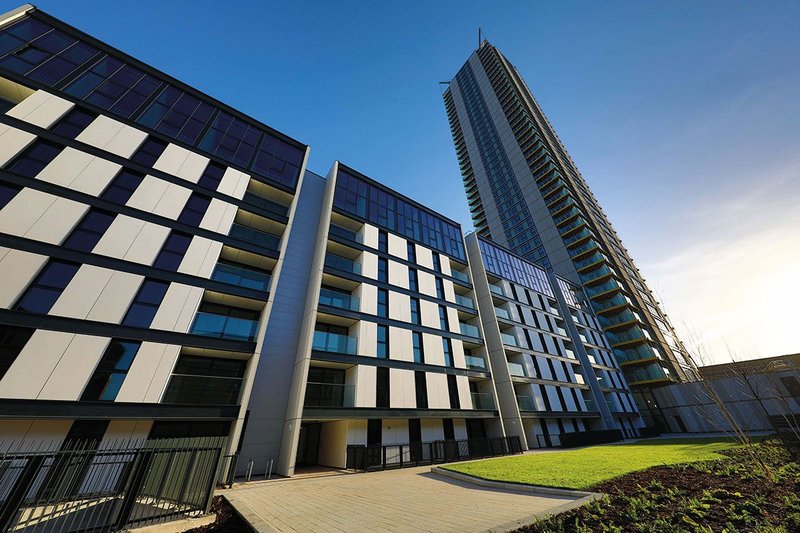 Façade systems
Prater
Sometimes you just have to get into some blue-sky thinking. I mean thinking not outside the box or even the envelope, but rather inside the envelope – which, in this case, consists of Prater's green roof, 4500m2 of rainscreen cladding and 600m² of capped curtain walling, plus window insulation, sliding doors, timber decking, ground floor waterproofing, and hot melt roofing works at the Elephant and Castle. We really should have a stand-up about this, you know. Oh! I appear to be having one now.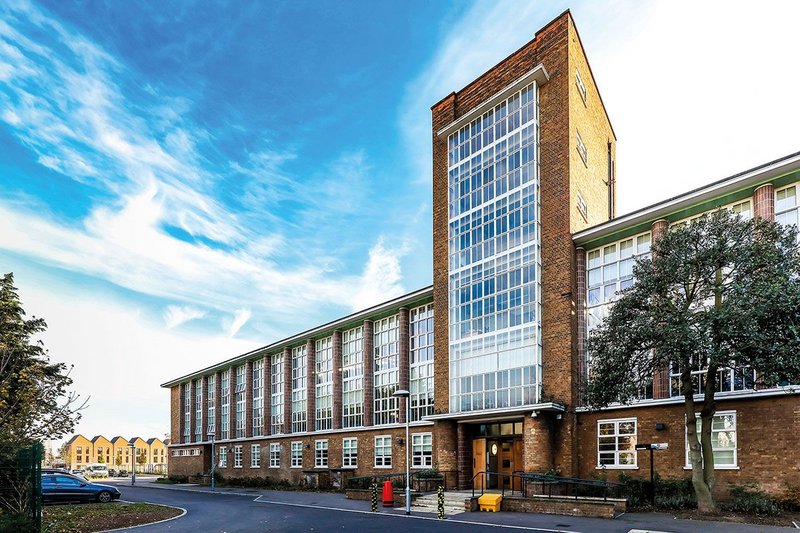 Glazing systems
Kawneer
Well, in my day we didn't fiddle about keeping children warm and dry. In fact, installing Kawneer's Part L compliant GT70 aluminium Crittall-like windows to this listed 1930s former technical college has entirely ruined the authenticity of the experience. Slim profiles allow retention of original existing terrazzo cills and fin detailing, and match AA541 curtain walling and Series 190 doors. Oh yes, it all looks nice enough – but without an ice-bearing northerly chiselling into their backs, how are the young supposed to learn?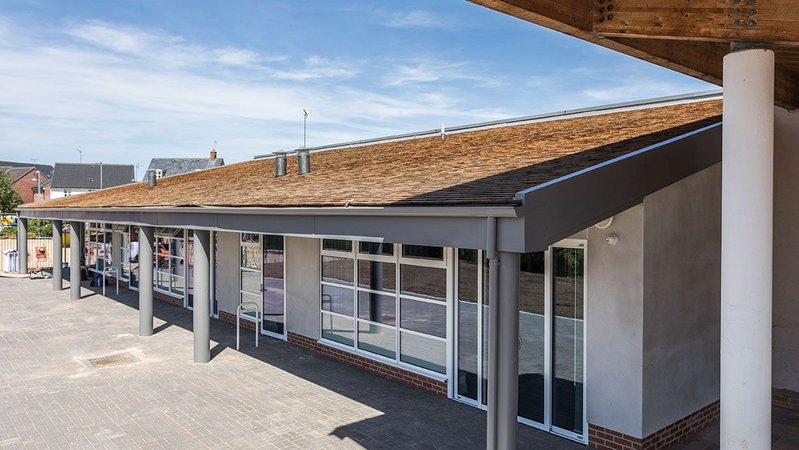 Red cedar shingles
Marley Eternit
I didn't want to be a writer anyway. I wanted to be a lumberjack, leaping from log to log as they float down the mighty rivers of British Columbia. The giant redwood, the larch, the fir, the mighty Scots pine! The smell of fresh-cut timber on the roof of this Essex school, where Marley Eternit's JB red cedar shingles were used to seamlessly blend a new extension into the existing building. Thermal insulation and low carbon footprint: essential. High heels, suspenders and a bra: optional. (And you thought we were so rugged!)