From timber and bricks to glass and concrete – cladding options for the imaginative specifier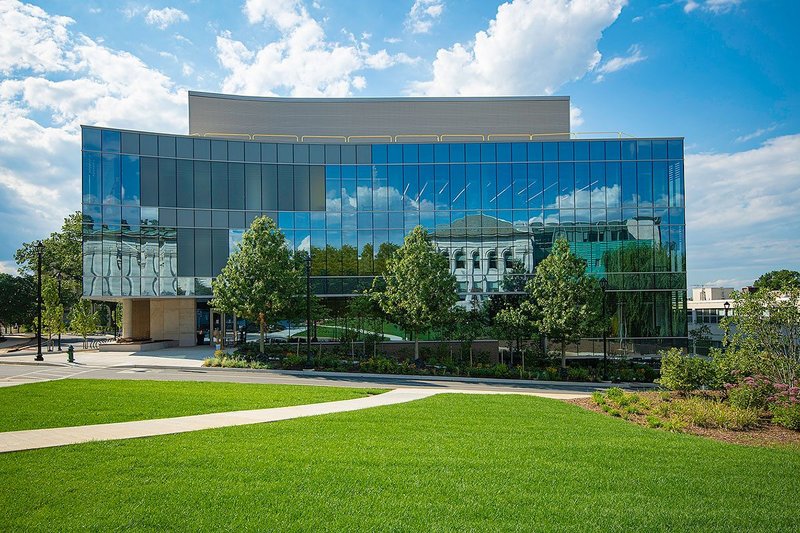 Suncool 50/25 T solar control glazing
Pilkington

CORRECTIONS: An earlier version of this story wrongly identified 'MI5 agent Christopher Pilkington' as responsible for 'a newly transparent Washington establishment'. This should have read 'Pilkington Glass'.
'Transparency' refers to Suncool double glazing and not to any relationship with facts.
The 'establishment' is not the Presidency, but a university science building.
LEED Gold refers not to the ex-president's knicker billionaire friend, but to the building's carbon efficiency.
---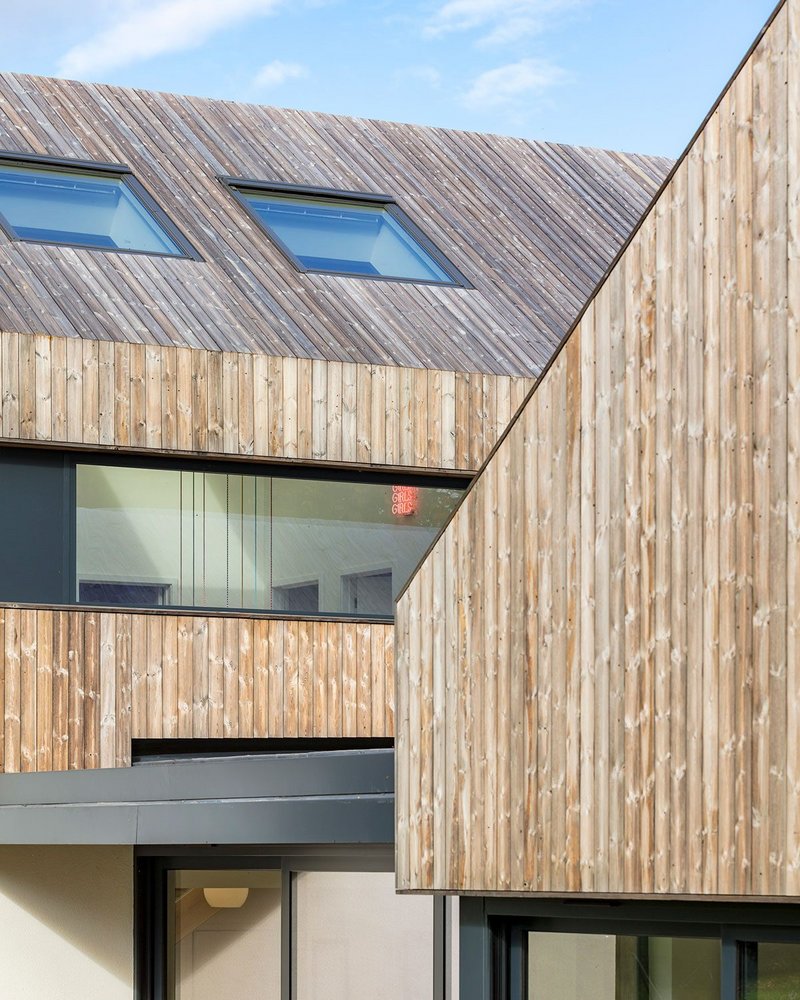 Credit: Fotohaus
Modified wood cladding
Kebony

Kebony and kivory live together in perfekt harmony (kinda) kos Kebony kladding konsists of softwoods impregnated with a bio-based likwid derived from agrikultural krop waste and the furfuryl alkohol polymer gets heat-bonded into the kellular strukture, kreating super durable and dimensionally stable kladding which matures to a silvery grey, minimising karbon footprint kompared to tropikal hardwood alternatives.
Kewl.
---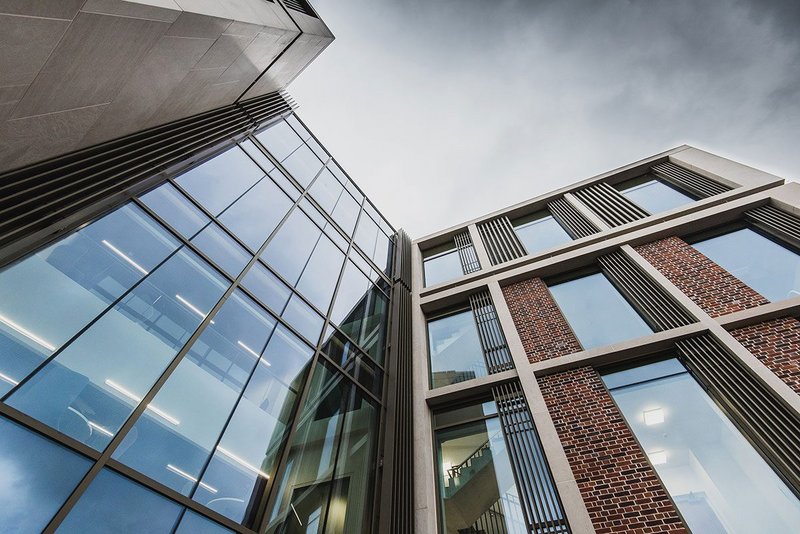 Credit: Morgan Sindall Construction
AA720 casement windows
Kawneer
'Anodised bronze. ANODISED BRONZE! My god! Is that not good enough for these people?'
'Vice chancellor, calm yourself! We've worked it out and fixed it. Take one of your tablets and I'll get you a nice big mocha frappuccino. Two pumps?'
'Four. Really! We give them BRE A-rated anodised bronze frames with thermal breaks and triple glazing, and they're moaning that they now want to turn University House back into a student dorm!'
'Yes, vice chancellor, but it's sort of understandable. The students want to use the grilled side-hung open-in inserts as a student fridge.'
---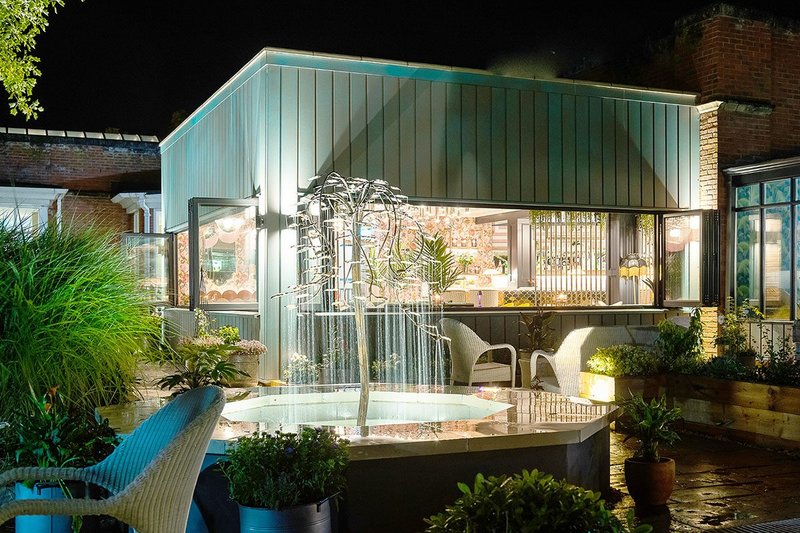 BF70 bi-folding windows
ALUk

Childhood trauma afflicting thousands of 1970s TV viewers is finally being addressed at Ragdale Hall's spa, where a new bar area features a therapeutic installation themed in response to the 1957 East German fairytale 'The Singing Ringing Tree'. An animatronic goldfish performs Freudian analysis in the miniaturised lake, and a monument to the eponymous musical tree in solid silver doubles as a waterfall. Windows based on ALUk's bifold doors lend flexibility, and provide essential security during twice-daily visits from the evil dwarf.
---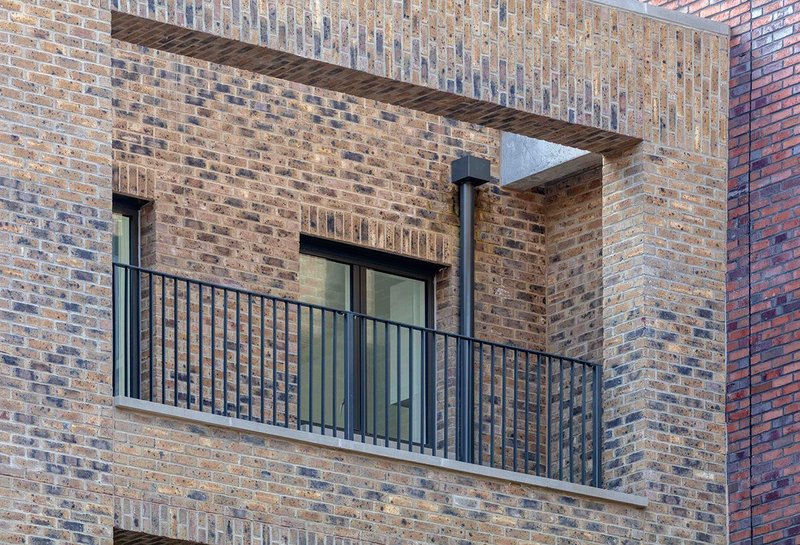 Brick Slip Lintels and BOSS Units
IG Masonry

'I know I have the brick slips of a weak and feeble frontage, but I have the wide-span brick-on-soffit-system of a king, and a king of England too, and think foul scorn that Render or Panel should dare invade the borders of my realm: I myself shall take up welded stainless, mechanical fixings and adhesive bonding, I myself will be your general, judge – and rewarder – of every one of your RFP requirements in the field.'
– Elizabeth I's famous Fish Island speech, which was made from this balcony in 1588.
---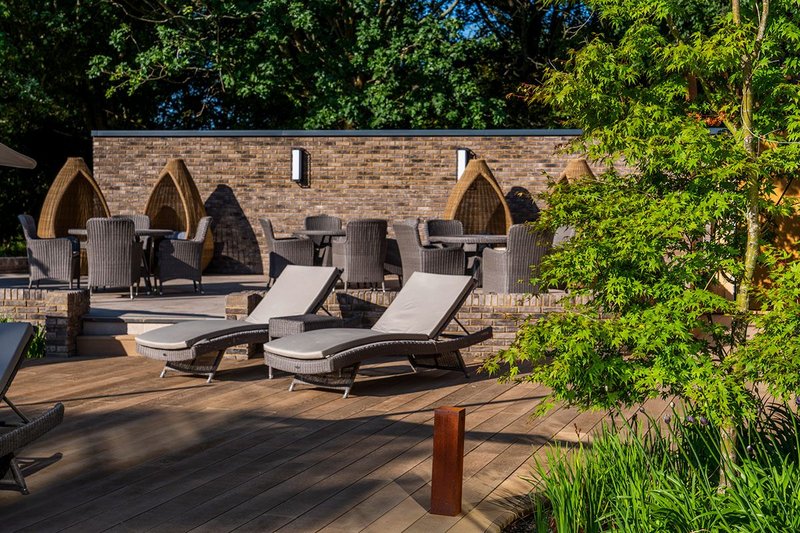 Lithium brick
Vandersanden

…but Basil Hallward did not die. Alan Campbell found him still breathing, and the two slipped off to Paris, where, working with one Professeur Garnier, they grew rich from a revolutionary beauty treatment for the pampered wives of the Beau Monde. Never again did they encounter their former friend Dorian Gray. The marvellous properties of the dreadful portrait informed their method, however, and as the ladies grew ever more young and beautiful, the very bricks of the spas they frequented acquired the sun-baked, deeply textured and characterful appearance of an elephant's hide.
---
Mini Stonewold Slate concrete tiles
Redland

'We are, of course, most happy to welcome you to our comfortable, modern elder care facility, here on the ancient isle of Orkney – but why, dear CQC Inspector, would you come so far? We are a family here. All are ancients of this isle, every one of us remarkably long-lived.
'Our last home? Ah, yes. Skara Brae. Why yes, it closed. The roof, you see. Here we take our repose beneath double-nailed and clipped concrete tiles proven to have withstood winds of up to 135mph. Our eternal sleep is sounder… with a roof.'
---
PURe cladding system
Senior Architectural Systems

'Such is NOT the Dotheboys way!' said Squeers aloud to the Saracen's Head. 'Gentlemen, observe this image of the "modern" school! Here is no brimstone, no treacle, no scientific volumes of air to ventilate the greedy lungs, and no iron gurgler to boil their brains and spoil their appetites! This is Senior curtain walling, Nickleby – so generous and low the monkeys can see out! Such extravagant installations allow the radiators to sit anywhere! Imagine! Consuming fuel to no end but confoundment of the educator's care – and to turn the insects lazy!'
---