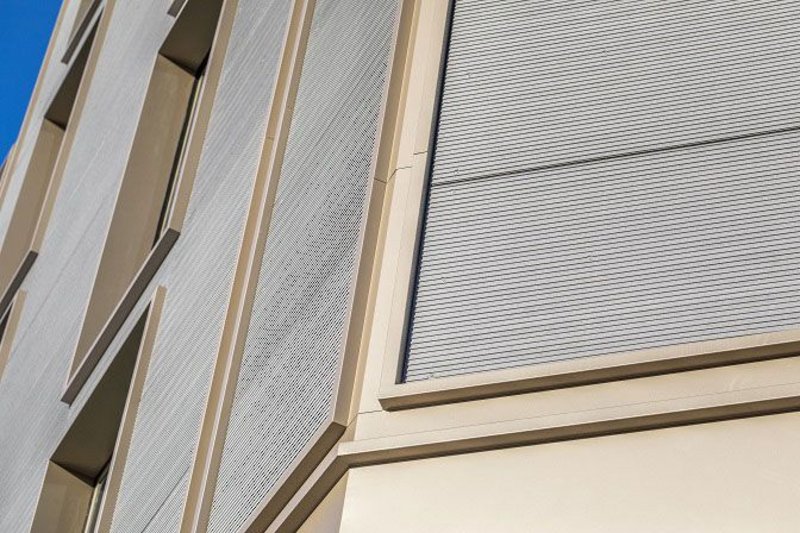 Lines fibre cement panels
Equitone
Ah, my mother's Prestige A la Carte griddle, perfect for every 1970s Abigail's Party scenario, and for roasting guests over the coals – God knows how we made steaks or belittled our friends without them. Should see plenty of action at Hull's new Doubletree Hilton hotel, event space and steakhouse, what with up to 1000 guests to entertain. Aros Architects channelled its inner Mike Leigh, specifiying Equitone's handsome Linea fibre cement panels on the facade to evoke the town's past industry –and the smell of sizzling beef. Speaking of tone, Demis Roussos anyone?
---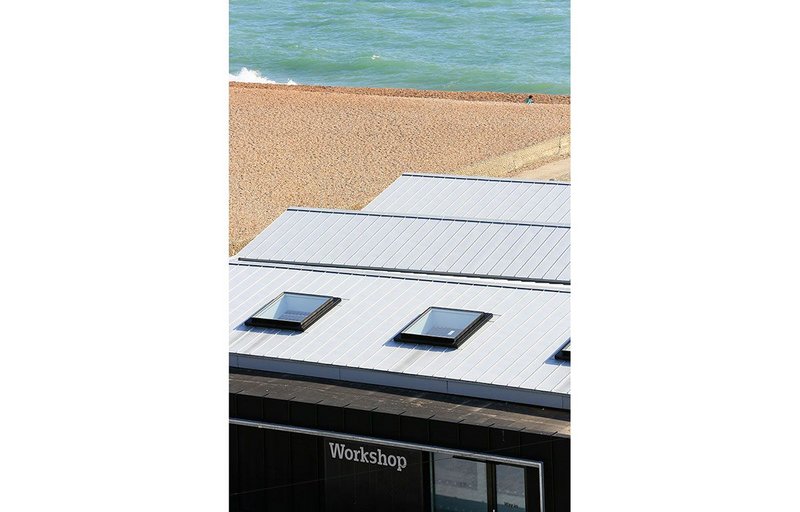 Standing seam roofing
VM Zinc
Elon Musk may have grabbed the glory for his electric Tesla cars, but it's all due to the legwork of Brighton's Magnus Volk in 1883. Volk's mile-long electric railway – the first in the world – along its seafront paved the way for all those later pioneers wishing to transport their stick of rock from Palace Pier to the town's aquarium. With a shock injection of lottery dosh, they've rebuilt the aquarium station, now with a zinc standing seam roof by VM Zinc – founded 20 years before Volk was even a twinkle in his clockmaker father's eye. So stick that in your pipe and smoke it, Musk!
---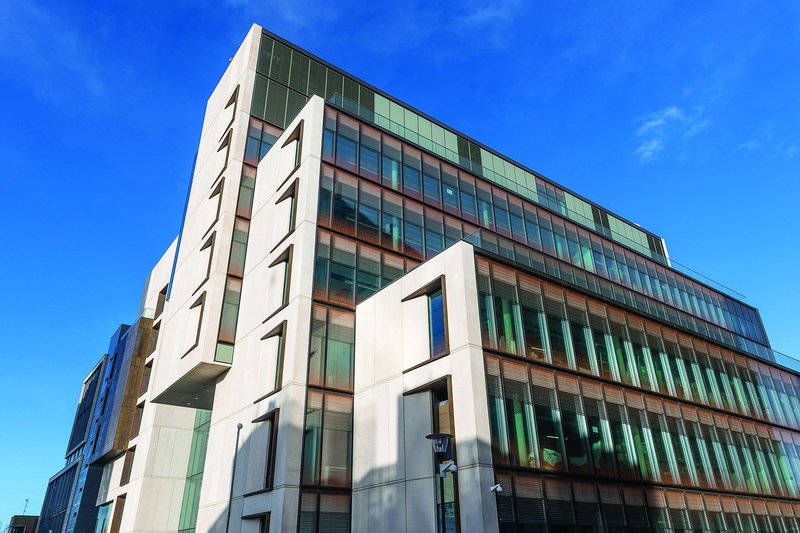 AA201 curtain walling
Kawneer

It's no coincidence that Imperial College's Molecular Sciences Hub at its new White City campus is just five minutes from Television Centre. Distinguished by ventilated twin-skin and triple-glazed curtain walling, it was clearly intended from the first to provide location gold for Mrs Dr Who. Future-proof flexibility, noise attenuation, southern outlook and solar path were all considered in the bespoke design. Shame they overlooked the fact that production moved to Cardiff in 2005, and TV Centre was sold in 2012. As Mrs Dr Who would say: 'Whoops!'
---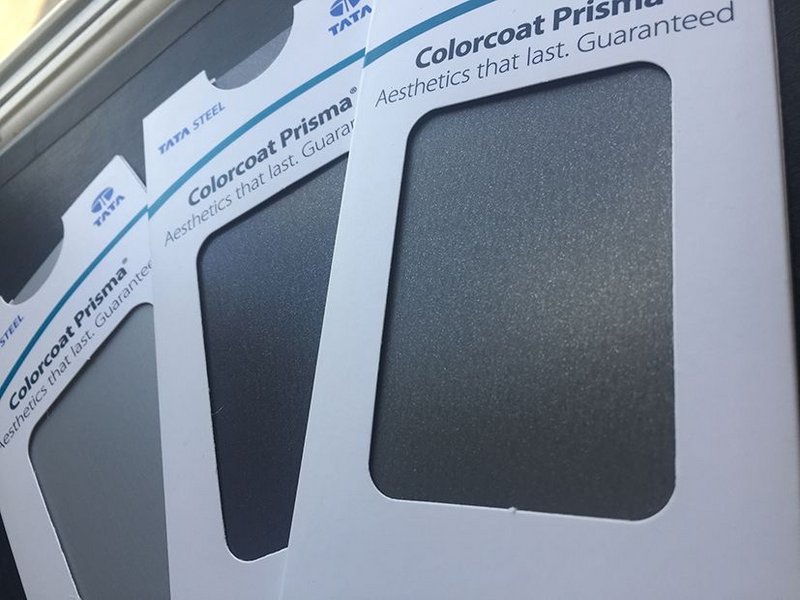 Colorcoat Prisma Sparkle range
Tata steel
'Colours are light's suffering and joy,' said Goethe, replacing Newton's work with his crackpot Theory of Colours – because physics got in the way of realising that 'colour is a degree of darkness.' Hopefully Tata Steel was more empirical in developing its Colorcoat Prisma pre-finished steel range; now with added sparkle – Sirius, Orion and Zeus Sparkle to be precise – all scientifically tested to European standards. 'Can you lend me the Theory of Colour – it is an important work?' Beethoven once asked. Was he was blind as a bat as well as deaf as a post?
---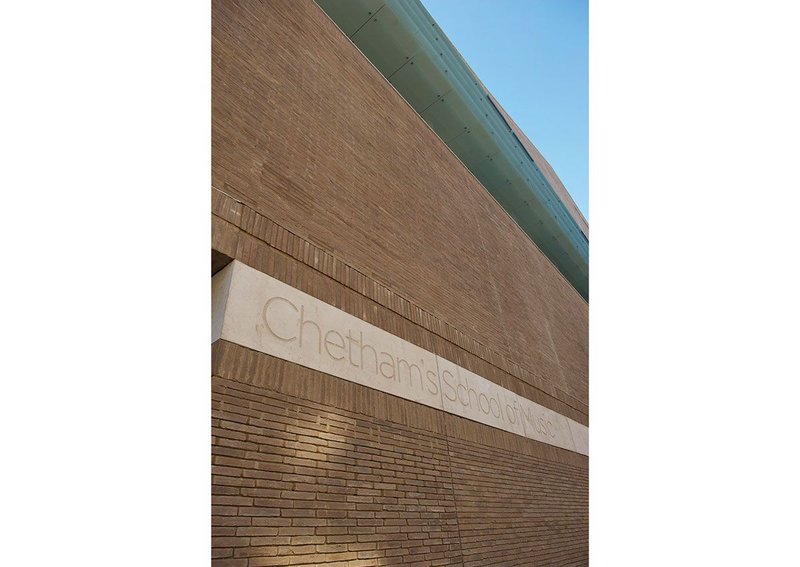 Precast panels with brick slips
Yorkshire Handmade Brick / Marble Mosaics
The Institute of Brickies is in trowel-sharpening revolt – and the object of its ire is Yorkshire Handmade Brick. 'It shall not come to pass!' cries the mob. 'It's only partnered with precast fabricator Marble Mosaics to produce concrete slabs inset with handsome slips, allowing insulation and windows to be preinstalled, and skins quickly applied with minimum fuss!' The institute is considering protest signage, but given the required skill, planning and flat-bed hire to shunt it all to YHB HQ, no demo is expected before 2050.
---

Vivix Lap boarding
Formica

The modernisation of Stratford East continues apace, with plans allegedly afoot to re-clad the Old Dispensary, that clapboard eyesore just up Romford Road from Westfield Cathedral, with Formica's smart and practical pre-packed Vivix Lap. We hear mutterings of protest, but are unsurprised. What a waste of this high performance, zero-maintenance weatherboarding, with its concealed screw fixings, eight solid colours and four wood variants! How could anyone even dream of throwing such quality away on what is essentially a 300-year old shed?
---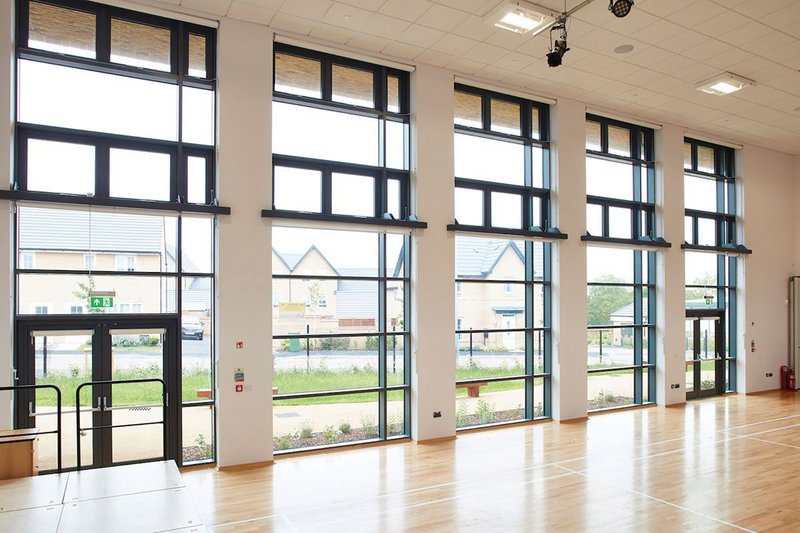 E52 ST curtain walling
Sapa
Aspiration. It's all the rage in education now. So is it by luck or by design that Sapa's Elegance 52 curtain walling was specified for this Cambridgeshire school? The ST standard variant is externally capped, thermally broken, powder-coated in RAL-indexed colours, and has Sun Guard SN 70 37 double glass giving occupant-friendly U and G values. Yet, despite these admirable performance credentials, it plainly still wants to be a Crittall palace just like the Hoover Building when it grows up.
---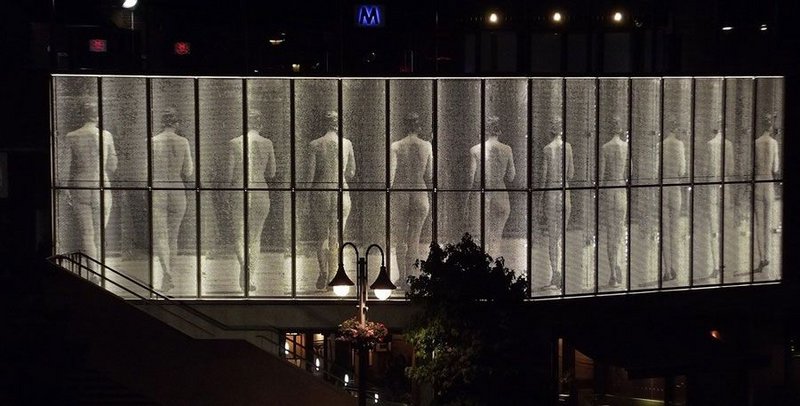 Picperf aluminium panels
Cadisch
In 1874 English-born American photographer Eadweard Muybridge shot and killed his wife's lover but was acquitted on grounds of justifiable homicide. Still, with demonstrable interest in catching things in the act he did pioneering work into stop-motion studies of animals and humans. His hometown, Kingston-on-Thames now has one of his images resplendent, applied on aluminium panels to recreate it on a grand scale with Cadisch's Picperf technology. The firm might plead 'not guilty', but is his cheeky pic the moment Mrs Muybridge walked out on him?
---