Eight flooring products to inspire you
1. Walnut veneer, American hardwood council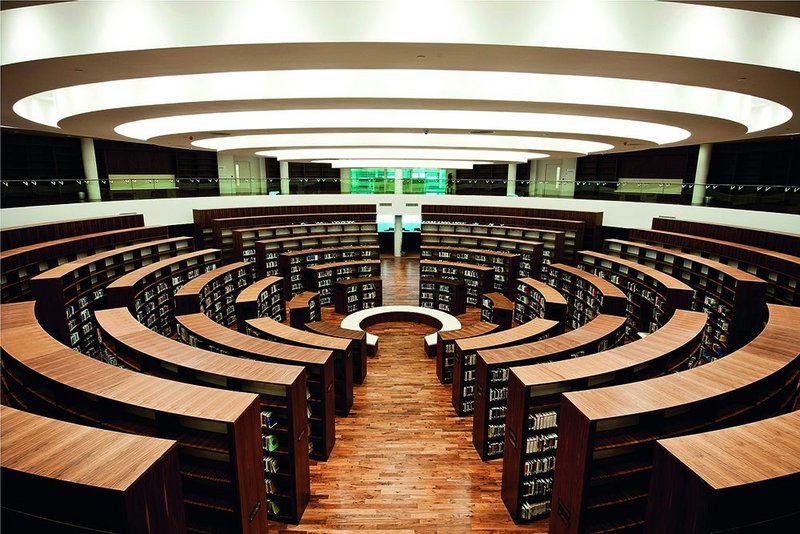 Dubai might be the last word in new thrusting modernity but when it comes to a seat of learning, a classic look is the order of the day. The new Campus Library at Zayed University in Khalifa City has been kitted out in American hardwood to give the institution a gravitas that sits comfortably alongside its more venerable counterparts. Designed to resemble an amphitheatre, the library's walnut flooring continues on the bookshelves and walls, showcasing a jointless veneer appearance that highlights the continuous flow of the grain while providing a modern, classic and comfortable atmosphere.
---
2. Next generation marmoleum, Forbo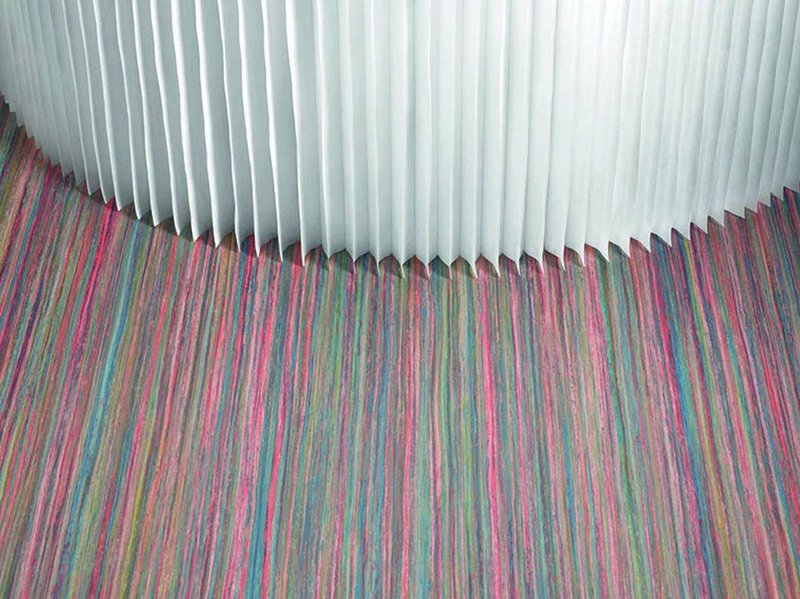 The new green is a whole lot of colours in Forbo's Next Generation Marmoleum range. Four new collections from the company concentrate on setting the interior tone through colour statements – whether bright and bold or subtle and understated, and with random patterns that never repeat. With strong sustainability credentials and a 30 year life expectancy, the designs demonstrate that whatever else you do to a space, it all grows from the floor.
forbo-flooring.co.uk/marmoleum
---
3. DLW Linoleum, Gerflor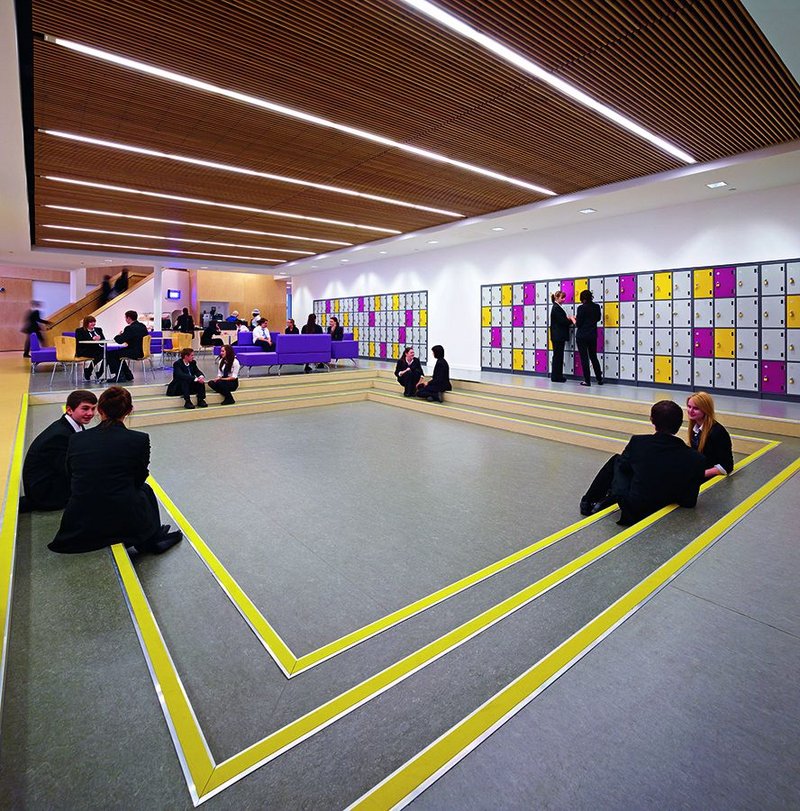 Durability, hygiene and low maintenance requirements were top of the agenda when Park Mains High School in Renfrewshire was looking for floor coverings. Composed of renewable material and totally recycleable, Marmorette PUR from the DLW Linoleum range is being used for the school's public spaces, technical classrooms and kitchens. Available in a range of colours and finishes, the flooring can be as bold or muted as required, and scrubs up well after a day at the feet of students either hurrying to lessons or turning steps into seating as they relax.
---
4. Visual, Ceramiche Refin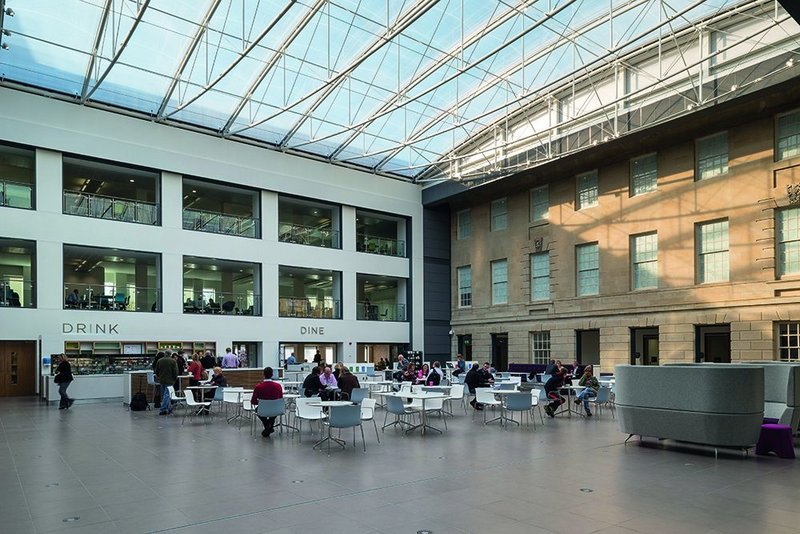 Two things a council wants to avoid are mishaps on its doorstep and accusations of extravagence. So when Wiltshire Council refurbished its civic offices in Trowbridge, the architect plumped for porcelain tiles to floor the busy atrium. Ceramiche Refin's Visual range of bush hammered tiles – hard-wearing and durable with a safe non-slip finish – were chosen to cater for the high number of visitors to the area, which gives access to the library, registry offices and a café. Whether the public servants beavering away in open plan offices above the newly enclosed space will appreciate the noise of the throng below is unclear.
---
5. Urban Retreat, Interface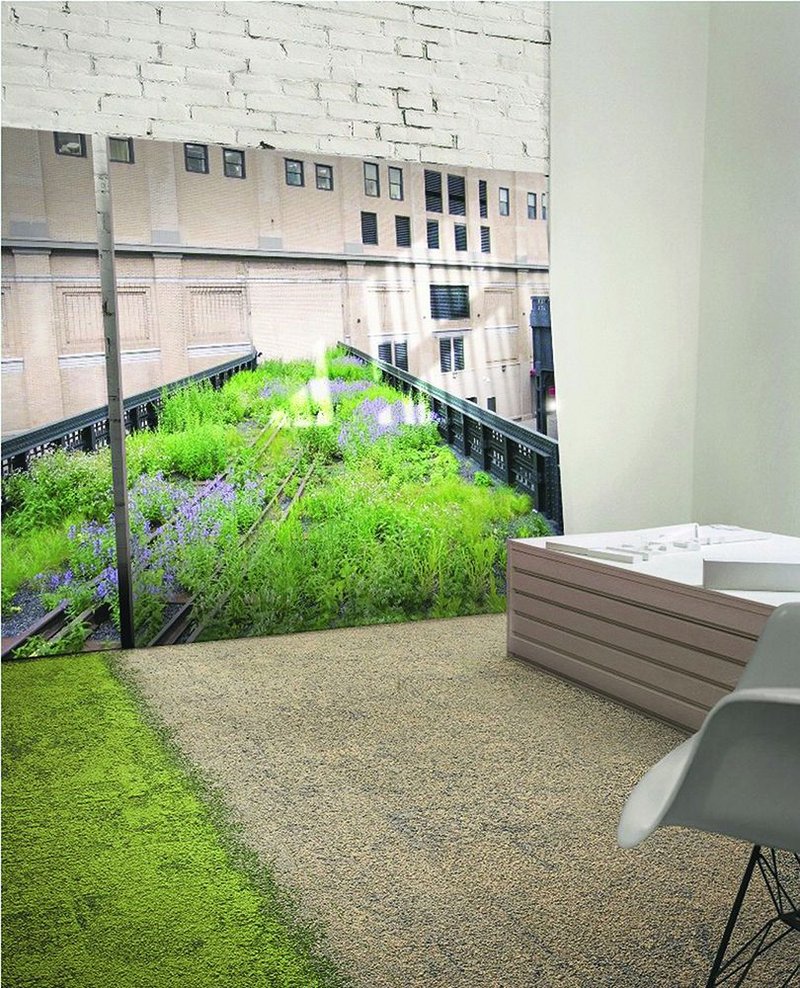 Ideal for the architect's perennial quest to 'bring the outside in', Interface's Urban Retreat collection is based on biophilic design, which, the manufacturer reports, is a science reflecting people's intrinsic love of nature. As the scenes from the launch of the range show, the floorings effectively mimic outdoor conditions, inspired by materials such as stone, grass and woodland. After this year's seemingly never-ending winter, the prospect of being able to sit in the cosy indoors, perhaps with a picnic, while pretending you're outside among the trees and meadows should make it a best-seller.
---
6. Washed walnut, Ecora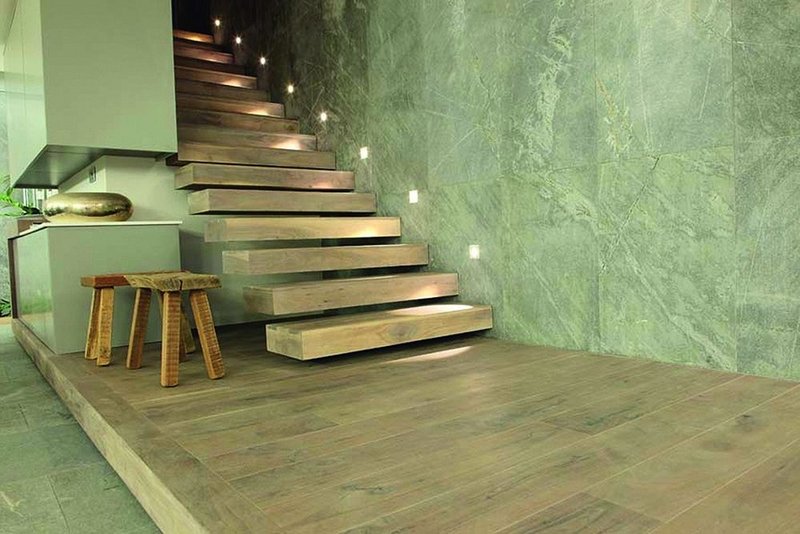 Washed walnut is the latest addition to Ecora's hand-finished natural flooring collection. Sold on the strength of its combination of durability and a modern driftwood-like finish (that sits well with materials such as stone, glass or steel), the company nonetheless clearly feels that the product's main appeal lies in its style, peppering its promotional material with phrases like 'eco chic' and 'rustic cool' to encourage the punters.
---
7. Activity, Harlequin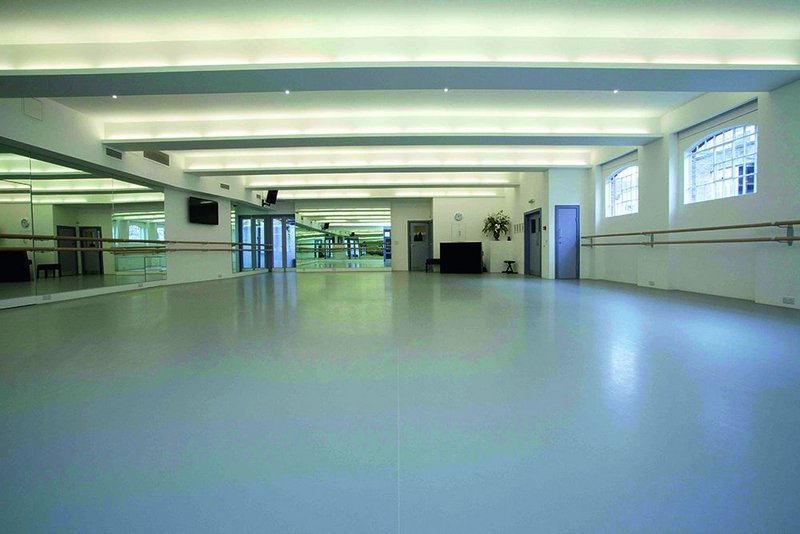 Pupils and teachers at the West London School of Dance have a new spring in their step owing to the renovation of their base, the former Shepherd's Bush village hall, which involved covering the concrete floors with a Harlequin Activity sprung flooring system. The 'triple sandwich' construction is fully floating and has no fixings, metal springs or rubber pads. Now the dancers can pirouette, tap, or tango the time away on the specified grey Harlequin Cascade surface, secure in the knowledge that there's no hard landing awaiting them, whatever their level of skill.
---
8. Oak flooring, Kährs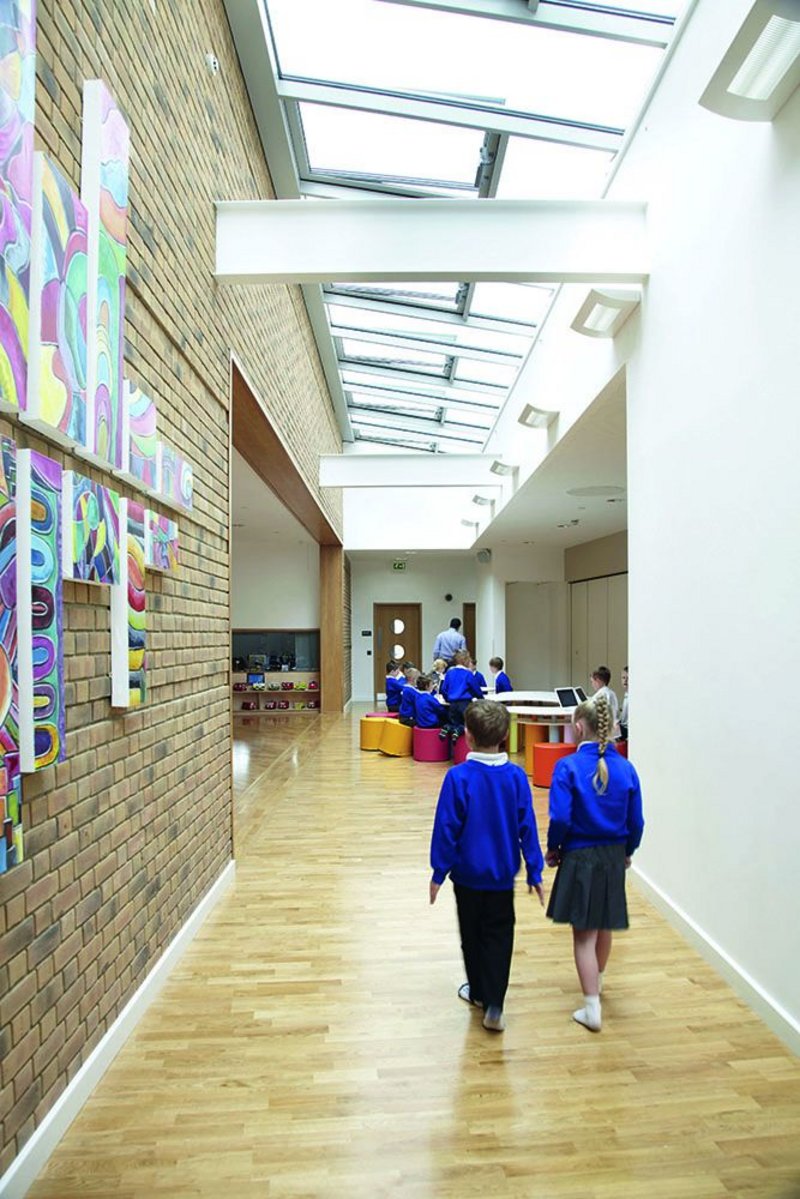 There can't be many non-industrial floors that receive a heavier beating than those in a primary school. Oak flooring from Kährs was specified for Jesmond Gardens in Hartlepool as part of a modern and airy scheme. The main hall covering is a sports floor with integral shock absorption and reinforcement, while school's central hub and open plan 'class bases' were laid with a three-strip wood floor. And bearing in mind that children's energy extends beyond physical activity to their vocal chords, the wood's acoustic benefits will no doubt be welcome too.