There's nothing in building that doesn't need insulation: PIP picks eight products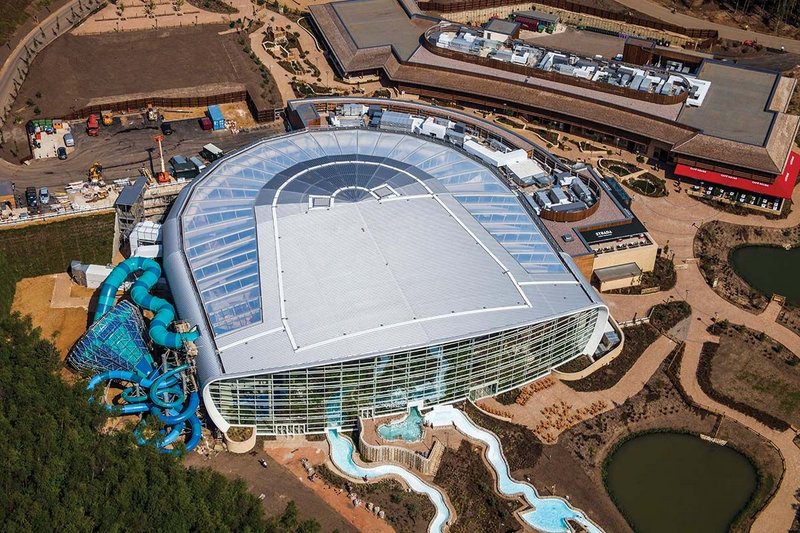 Roof insulation
Knauf
In these days of stress avoidance for the very young, it's exciting to hear of a forgotten codicil to the Jack and the Beanstalk story. It seems the giant was nicer than Jack thought, and was saving his gold to buy a present for his daughter. Alas, with it stolen, all he could get for young Fi-fi was a whoopee cushion. Luckily, her fairy Knaufmother heard the child sobbing. 'Polyfoam ECO Roofboard Extra in 205mm and 220mm and Slimline Membrane and... bibbety bobbity boo! Look – your pillow is full of little humans having Center-Parcs fun for you to play with. And it won't vanish at midnight either!'
---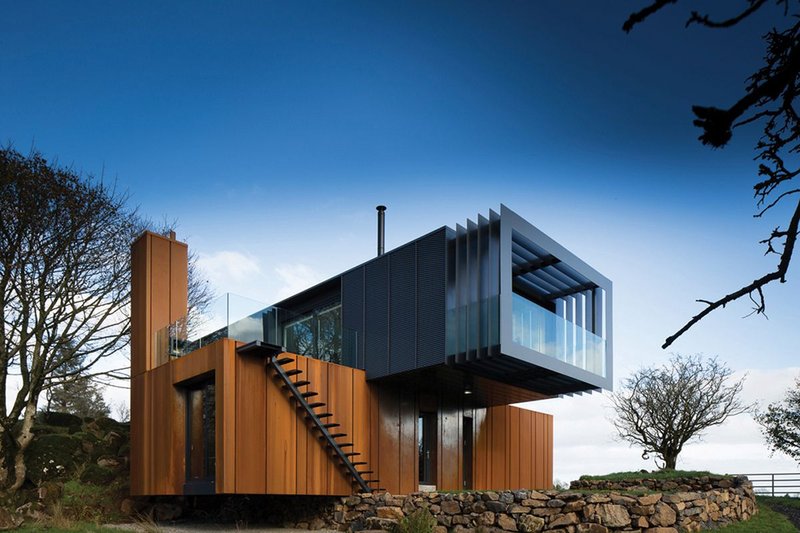 Spray-foam insulation
Walltite
Inside this stylish Grand Designs house in Co Derry is something truly fabulous: a bath that hangs like a hammock. Not what you might expect to find in a shipping container – but the house is made of four of them. So how do you maintain comfort levels so you can luxuriate in Badedas in a tin can? Simple: what GD's Kevin McC calls 'paranormal goo' – Walltite's spray-foam insulation, which seeped into every corrugated crevice to guard against cold and condensation. The result is cosy as well as super-stylish, creating an Irish fairytale that's, well, simply out of this world.
---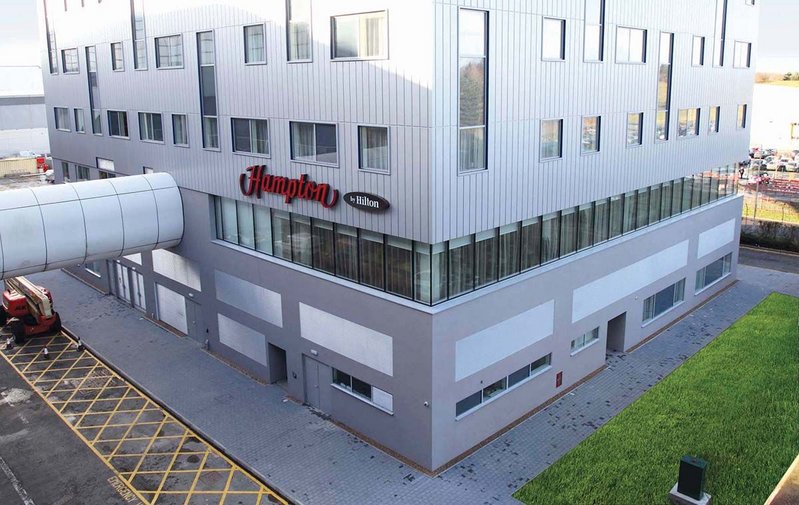 weber.therm
St Gobain
We've all heard of the night a colleague couldn't quite make the journey from pub to home so slept under the desk, but long ago I knew a chap who, between homes, lived in the office for six months before being rumbled. Admittedly, it was in the 18th Century Bedford Row, one of London's most handsome streets – and a desirable address to entertain from. I wonder if he later worked at Longbridge House office near Gatwick, which with the help of weber.therm XM external wall insulation has been turned into a Hampton by Hilton hotel. Cosier now, and plenty of rooms for him to choose from.
---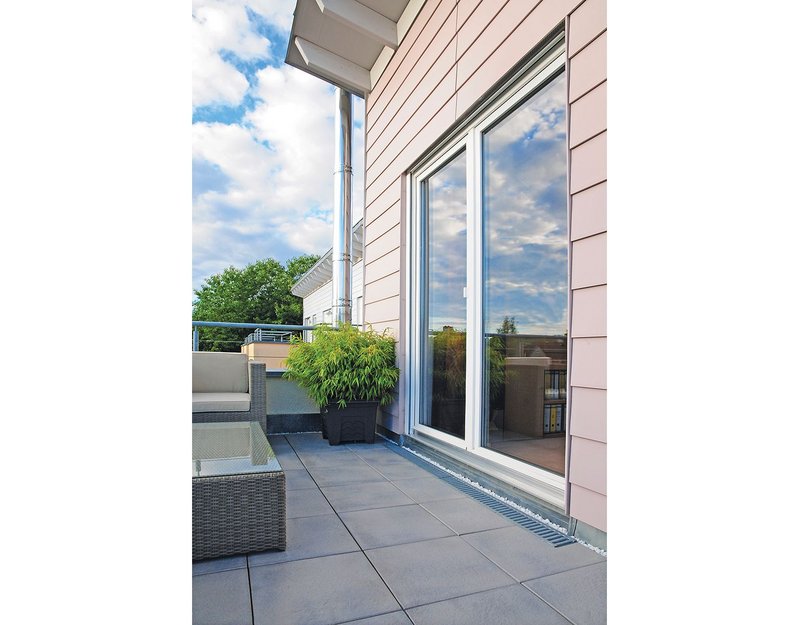 Vacuum insulated panel
Bauder
Does this look like a VIP terrace? Certainly that al fresco furniture brings to mind last August's rooftop bar on a balmy Girona evening, swigging – oops, I mean sipping – the bubbly with his lordship and bright young things in Versace and Louboutin... ah, heady nights! However, a closer look at the PR reveals that these VIPs are vacuum insulated panels, providing high thermal performance for terrace and balcony applications. And keeping warm matters: you don't look smart with a red nose, as my gran used to say, and that Catalonian breeze could get quite nippy...
---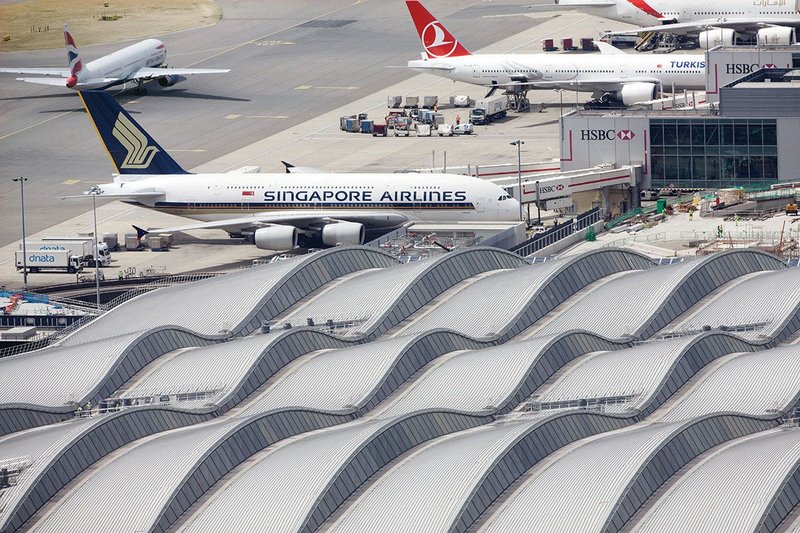 Waveform roof
Kalzip
In the year 2525, if man is still alive, and woman can't survive they may find... sea levels have risen so high that giant waves threaten London's Heathrow Airport, lapping the very apron where planes dock. The sandy beach is so hot it has been covered in a special cooling concrete, and the turbulent ocean is petrified to a rigid surface, emulating Kalzip's waveform roof on the 2014 Queen's Terminal. The roof that stood then was lined with Earthwool Building Slab RS45 insulation from Kalzip's partner Knauf. They need it again now – to keep the searing heat out.
---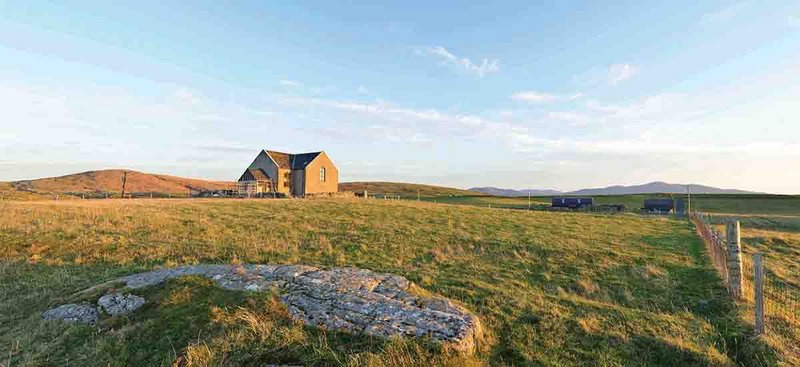 Kooltherm
Kingspan
This beautiful shot has a touch of the estate agent about it. Don't be taken in by that golden glow, this church-turned-home is on Berneray in the Outer Hebrides, where the cold is bitter. The couple who created an artist's studio out of the derelict shell wisely wrapped it in two layers of 60mm Kooltherm K12 framing boards plus 30mm insulated plasterboard, ensuring the retreat remains desirable in all weathers. Looks like weekend parties have already cleared out the neighbours – we've all seen The Wicker Man. Is that Britt Ekland slapping it on another wall?
---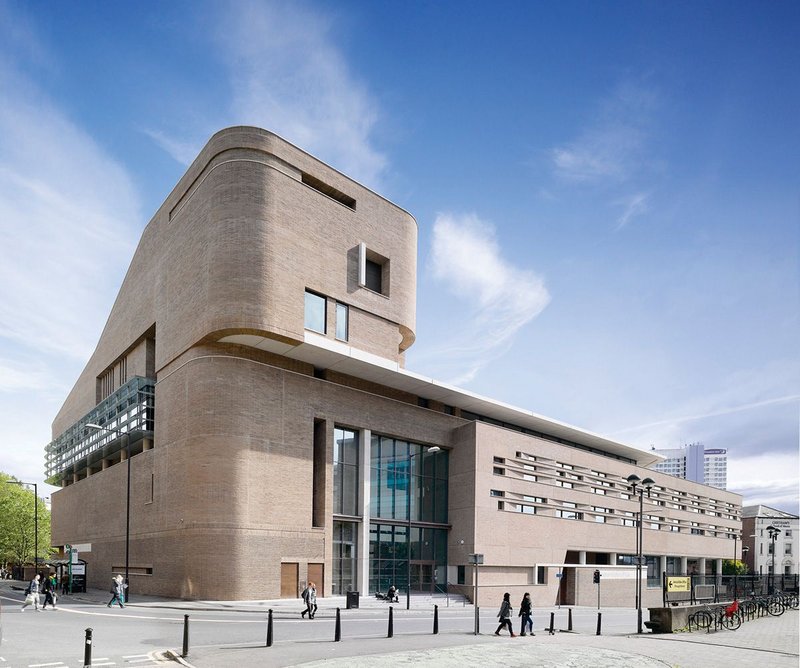 Product
Celotex
Manchester's Chetham's music school is at the top of its game, filled with talented students busily practising and performing in a high-octane atmosphere of ambition and aspiration. Its new £31m building has been insulated with 4,000m2 of 100mm Celotex CW4000, which will keep all that energy throbbing away inside and prevent any leaks to the outside world. Handily, it will keep tomorrow's Hahn-Bins and James Rhodes warm as well, leaving staff and students alike able to bathe in a warm glow of certainty that they are the chosen rather than the frozen.
---
Hybrid
Actis
Actis is excited to announce that its Hybrid insulation has broken into the housebuilder market big time with a secret contract in the north east, and has helpfully supplied a pic of one it made earlier so we can see what it looks like. While its Part L compliance looks unquestionable, it's hard to decide whether this Cardiff loft most resembles a 1970s sofa or a 1980s shell suit. Thinking about it, if you wore the shell suit and sat on the sofa, you'd be as unnoticeable as the insulation is here – and as comfy as the home's occupants must be, leaving fashion a matter of style rather than substance.
---