What's new inside the building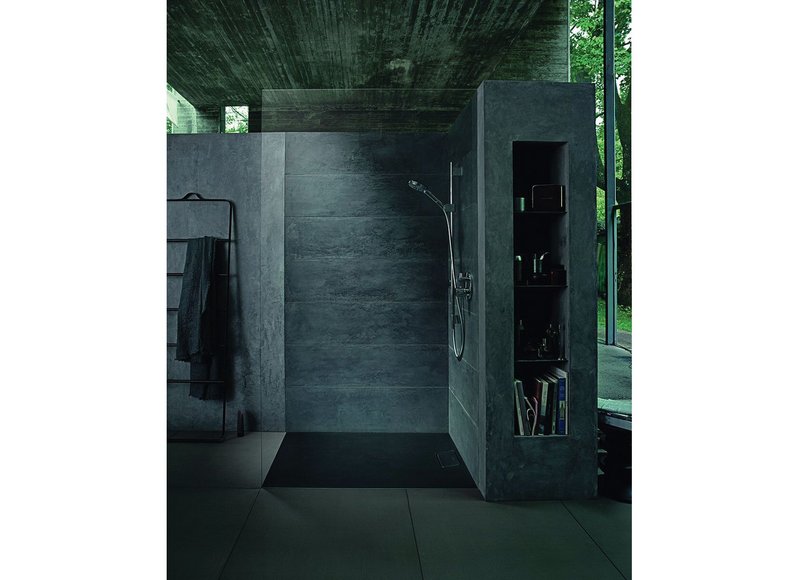 Duravit
Stonetto shower tray
If you want to re-create the feeling of being in that waterfall like the 1980s' Timotei shampoo model, Duravit's softly curved shower tray is the bathroom solution for you. It's made from DuraSolid Q, which looks and feels like natural stone beneath your feet. And, if you share the habit of flinging your freshly washed (blonde) hair over your shoulder, you'll be pleased to learn that the product will help stop you or your partner slipping on the resulting suds. The Stonetto shower won a 2016 iF Design Award, along with the company's Cape Cod Bath tub and P3 Comforts Washbasin.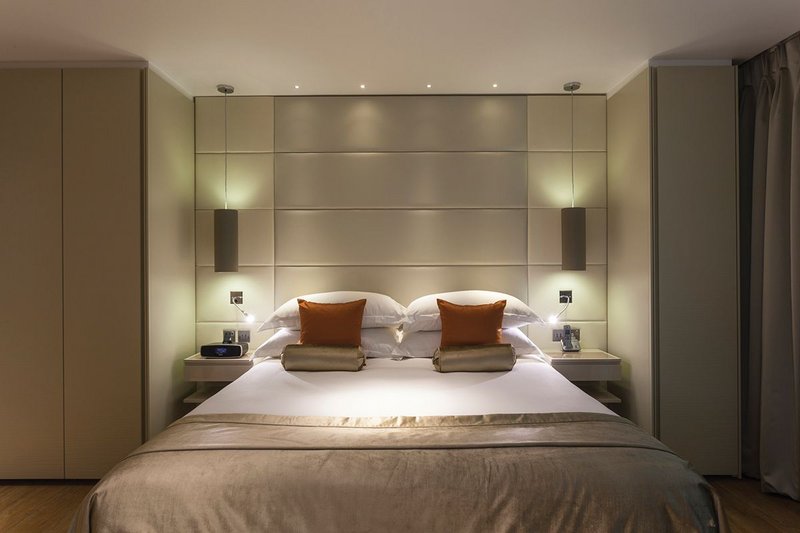 Lyndon Design
Wall panels and headboards
Why have two identical pillows when you can have four in three designs? As well as the traditional rest-your-weary-head version in white, Forme UK, interior designer of Cheval Three Quays apartments at Tower Bridge, has gone for shiny cylindrical green and plump brown ones. But what are you meant to do with them all before getting into bed? Throw them on the floor? Spin them across the room like a spongy discus? Jam them under the duvet? Ponder these questions prone before Lyndon Design's bespoke silk headboards and opulent Crest leather wall panels.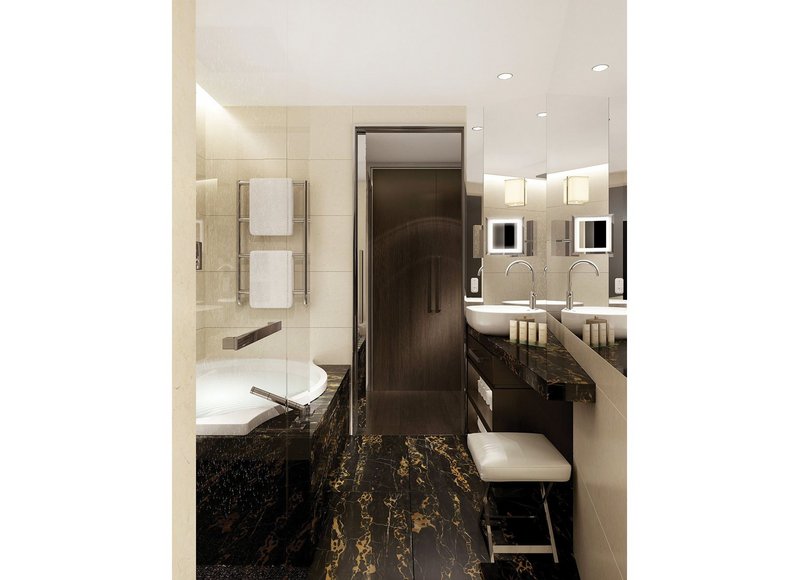 Kaldewei
Duo Pool bath
Remember that time in the Hotel Royal Savoy, Lausanne, when we couldn't get Becky out of the bathroom the day after Paula's hen do? She'd got drunk on kirsch and swam out to the fountain in the middle of Lake Geneva which ripped clean through the seaming on her pleated Top Shop cotton-poly pencil skirt! Back in the suite, she emptied all the decadent complimentary smellies into the luxurious, 50.5cm deep Kaldewei Duo Pool tub, submerged herself up to her eyeballs in bubbles and had room service leave restorative champers, ice cream and waffles outside the door.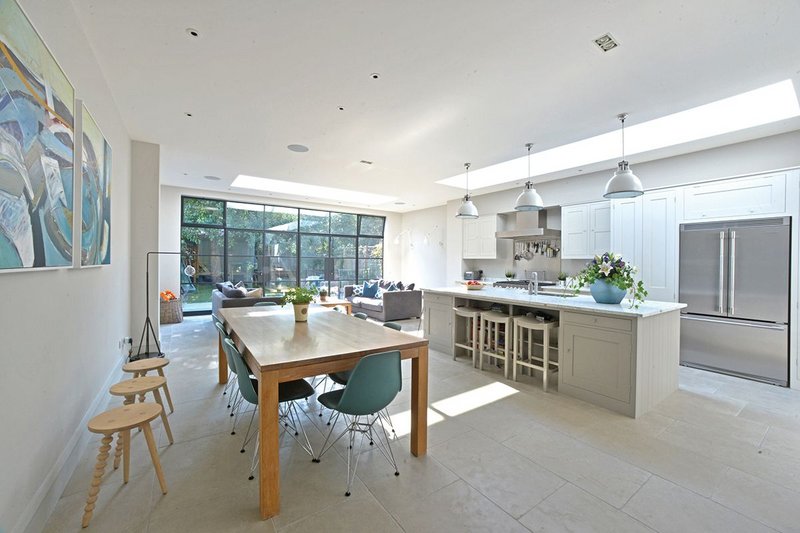 Steel Window Association
Door and window screen
In Fulham, the most fashionable underground movement is likely to be diggers hauling earth from below Victorian houses to build a basement extension like this one at a 1900s semi. Like yesterday's movers and shakers, these foundation-tremblers annoy the hell out of any conservatives in the area. But unlike the arrivistes of yesteryear, they don't want to overthrow the current order, unless it happens to be ever-more concerned planning authorities. The steel windows creating this striking opening are 5.4m by 2.8m W20 double glazed screens with two sets of double doors.
steel-window-association.co.uk
---