The latest interors products to catch PIP's eye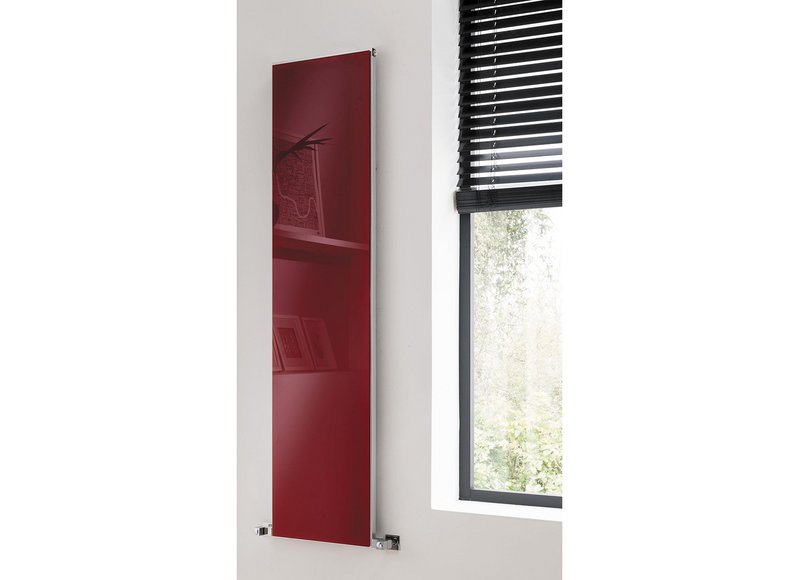 Glass Radiators
Aestus
I don't mean to be rouge*, but what do you see when you look in the mirror every morning? Do you feel like a vermilion bucks or would you like to see more clarety in your skin tone? Are you filled with optimism, pretty in pink, with rosy outlook in the morning, or are you often left feeling a bit red-faced about how your life turned out? There's cerise-on in my madness: glass rediatior … radiators from Aestus come in four different finishes, kinetic, mirror, classic and satin, heating that doubles as looking glass. Mmm, looking hot.
*other colours available.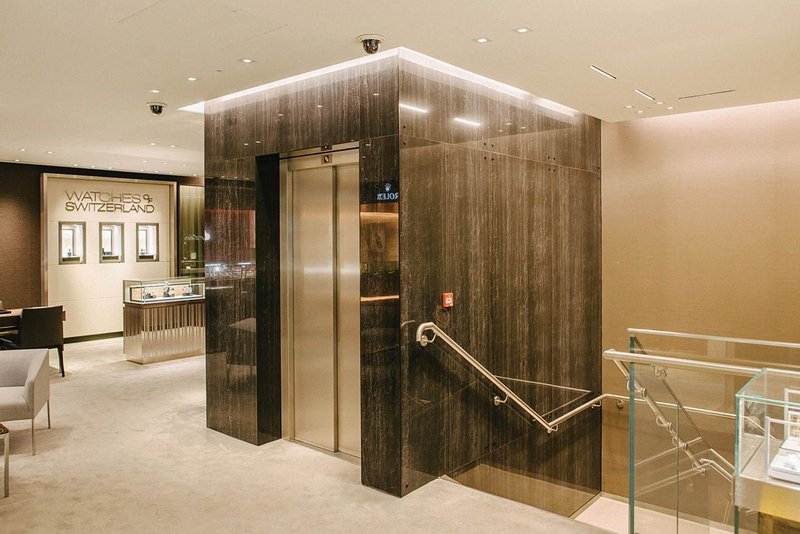 Cladding
Reed Harris
Behold: Switzerland for study as potential post-Brexit model. We are talking a certain 'Je m'en fou' modernism: clean lines, calmness, neutrality (no surprises, there). Lighting is concealed, the tread on the carpet soft. Wealth is generated through precision craft and spent without clamour or vulgarity. How does the UK measure up? Well, Reed Harris has demonstrated the Great British knack of giving the well-heeled client what it wants, here in the form of Honed Levante Strata Oscuo and Maximum Nero Supremo cladding. No feeling the Brexit pinch for them.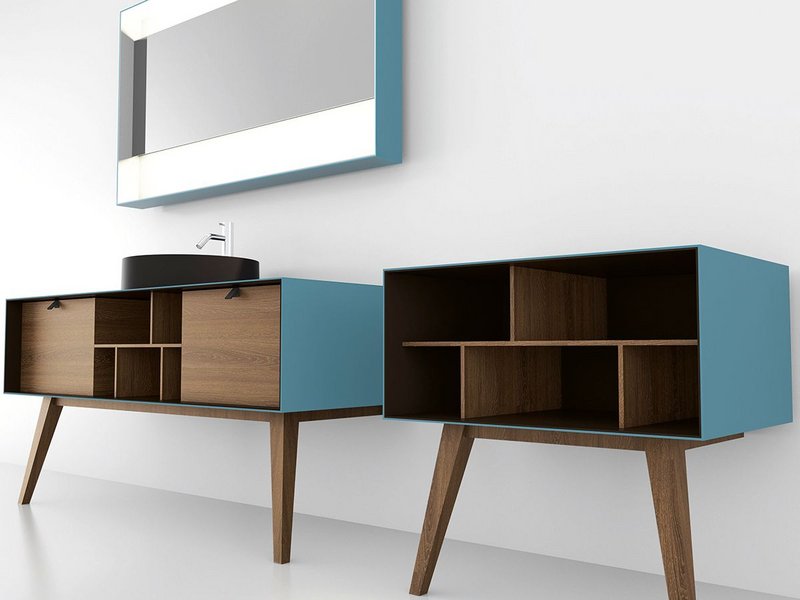 Artelinea
CP Hart
There's a lot of talk talked about three-legged stools – of sustainability (economic, environmental, social) lean culture (leader standard work, process performance, process adherence) asset management (built capital, natural capital, human capital). And so on (and on). But CP Hart's Dama design from Artelinea shows that two-legged furniture is viable IF YOU SCREW SOMETHING TO THE WALL. The symbolic learning tools for those in corporate social policy development is clear: get rid of one of the legs and screw something to the wall.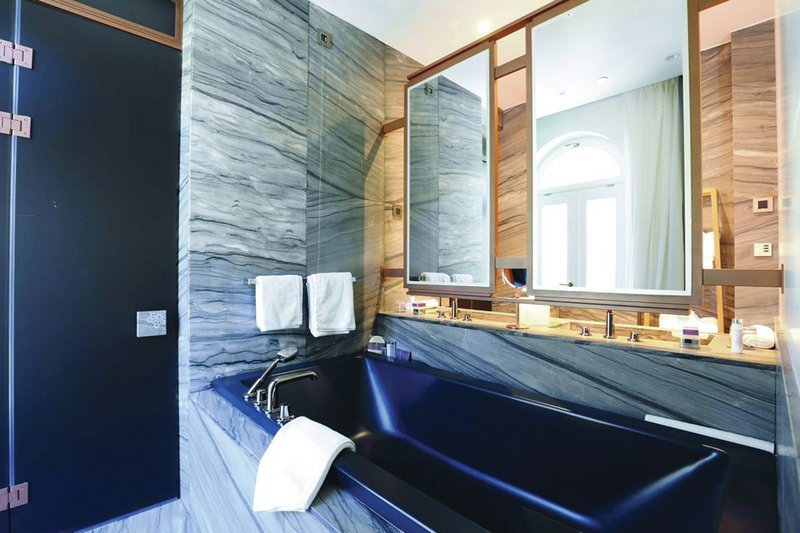 Bathtub
Kaldewei
Nothing is as bracing as an empty steel enamel bathtub such as this alluring anthracite model from Kaldewei. That is why they feature in the rooms of the new Losinj Hotels & Villas in Cikat Bay, Croatia, where they complement the spa's new hot and cold skin-cleanse treatment. As well as a chill-pressed buttock bath purge, the venue offers a toaster facial light grilling (to eliminate blackheads, greybeards and whitefly) and a skin-pore hydrate and moisture lift, where clients sleep between a humidifier and a dehumidifier while reclining in a large pool of Evian water.