Products for specifiers that will plant hygiene, style and sleek design in kitchens and bathrooms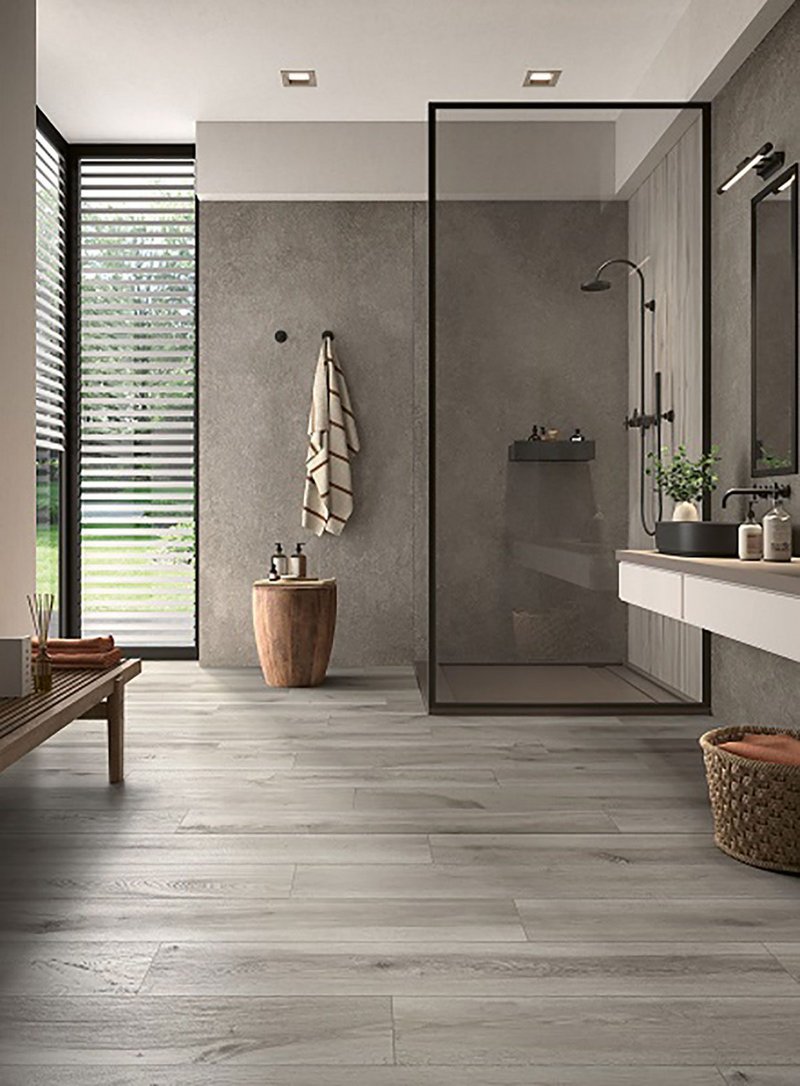 Via Maestra 'Paesaggi' tiles
Panaria Ceramica
Welcome, dear Billionaire, to Mars Earth! Mr Musk is waiting to greet you, so please proceed to your carbolic cleansing cubicle for Stage One Sanitisation. Your personal cleansing area is lined with Paesaggi stone-effect tiling, imported all the way from Italia, Terra. Please rub your naked self liberally against these elegant tiles to take full advantage of their PROTECT® line silver ion shield, which reportedly kills up to 99.9% of Terrestrial bacteria on contact. You will then be escorted to our new viral flushing lounge for your luxurious bleach drip, UV blast and complimentary Prosecco.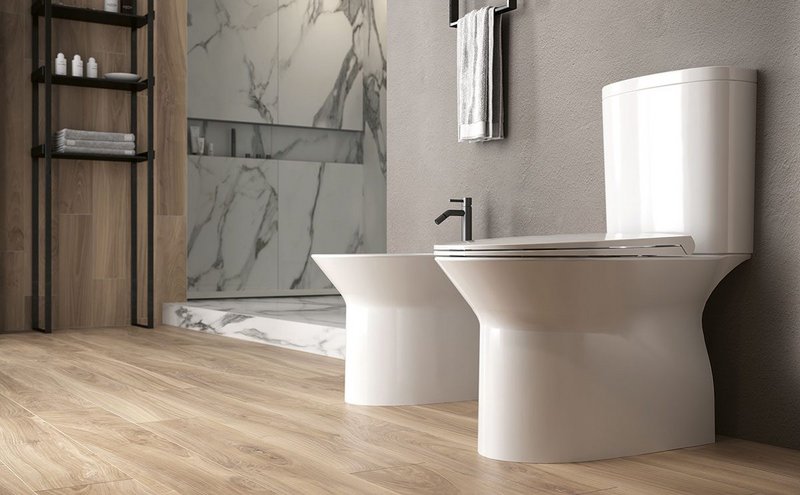 Wing Edgy eco efficient WC
Whiteville Ceramics
We apologise for an error in the last issue where author Erica Jong was associated with the water-saving Vortix flush.
'Wing' refers to the sanitary range, and not to a character in Jong's 1973 novel 'Fear of Flying'. 'Edgy' does not imply these WCs are unsuitable for family use. The wording used should have read 'rimless flush', referring to a system of horizontal and vertical nozzles which create a vortex, thus efficiently, quietly, and thoroughly flushing without splashes and undue profligacy. It is, however, accurate to describe the Vortix flush as 'the purest thing there is'.
Old Split Oak veneer
Rotpunkt
We arrived at The Old Split Oak expecting a quirky historical pub-with-rooms with all the trimmings that Shakespeareland is famous for. Our host Mr Falstaff turned out to be a skinny gentleman and quite miserable. His partner Nell Quickly (the Instagram pilates lady) welcomed us to their private kitchen for fancy tea and edamame nibbles. There were no ash heaps, pecking chickens or piles of bones. Gutted. Worst of all, as well as being clean, modern and stylish, this kitchen is 100% carbon neutral and made with 90% recycled timber. Ruined our weekend.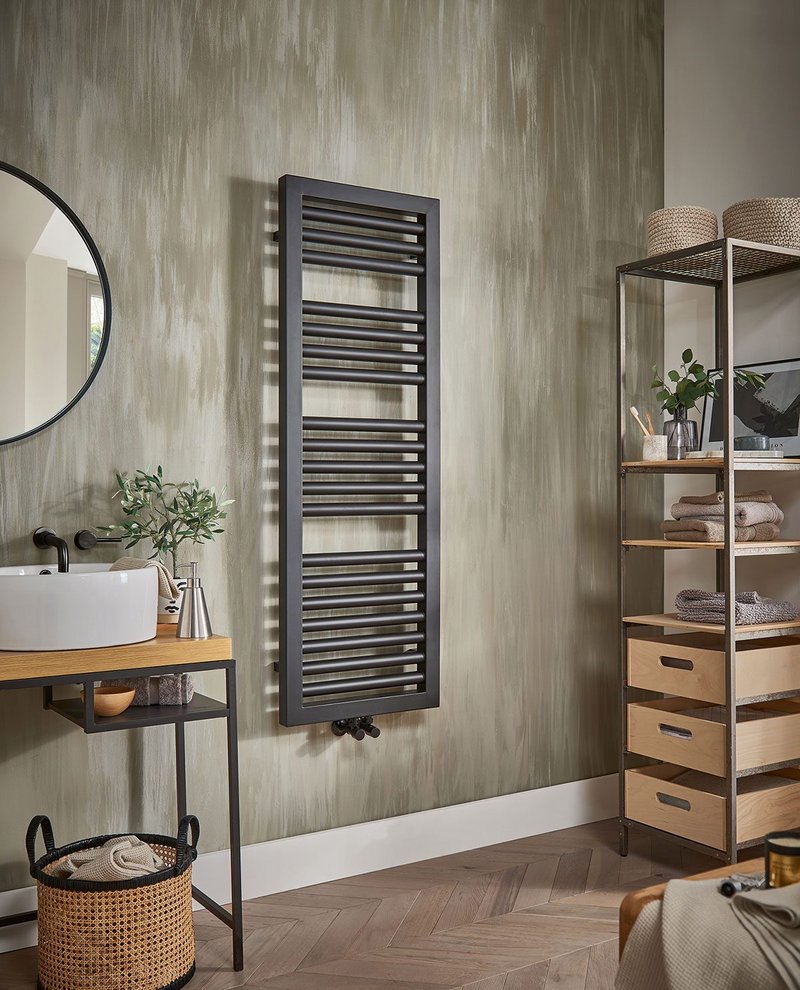 Contrast MD079 towel warmer
Vogue UK
'Oh, hey Grace Coddington, I just love your new bathroom. It's so… Vogue.'
'Well, thanks Anna Wintour, it's got… something, hasn't it? These exclusive over-50s places that normal people aren't allowed to know about are always so nicely done. Check out the wall mounted MD079 towel warmer. It's a hybrid product with the option of electric or plumbed fuel. This 1.5m tall one produces 2627 BTUs at 50º, consuming only 770W to do so.'
'Retirement's changed you, Gracie love. Still, that's actually quite cool.'
'No, darling, it's actually quite hot.'