Take a peek at the latest news and innovations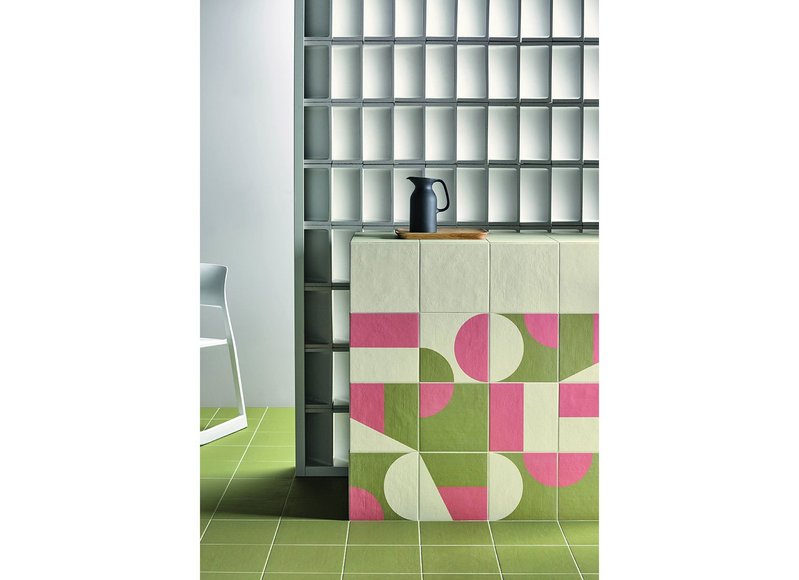 Puzzle tiles
Domus
You may not quite be Paolozzi, but there's still a splash to be made with a clever bit of tiling. Domus' Puzzle range offers a solid injection of mid-century geometric abstraction with minimal complication – and maximal options in both colour and potential combinations. Maybe smuggle some onto an unadorned wall at Tottenham Court Road next time you're on your way to Heal's?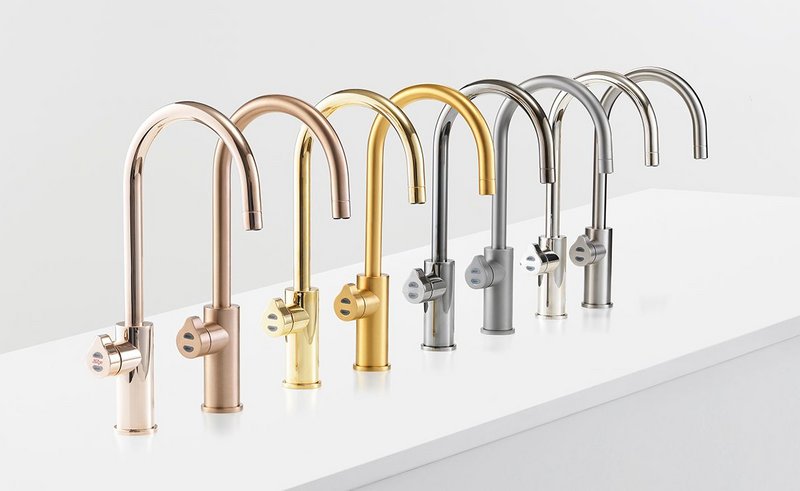 HydroTap Platinum Range
Zip
If performance is your kink when it comes to the kitchen sink, then a quick look at Zip's HydroTap range is going to demand an immediate cold shower. As though a single tap producing chilled, sparkling and/or boiling water (together, of course, with boring old hot and/or cold) weren't enough, detail freaks will simply peak at the eight new metallic finishes Zip's added to the range: nickel, rose gold, gold, gunmetal and platinum, in brushed and polished variants. All come, naturally, with a 0.2micron filter and parental lock.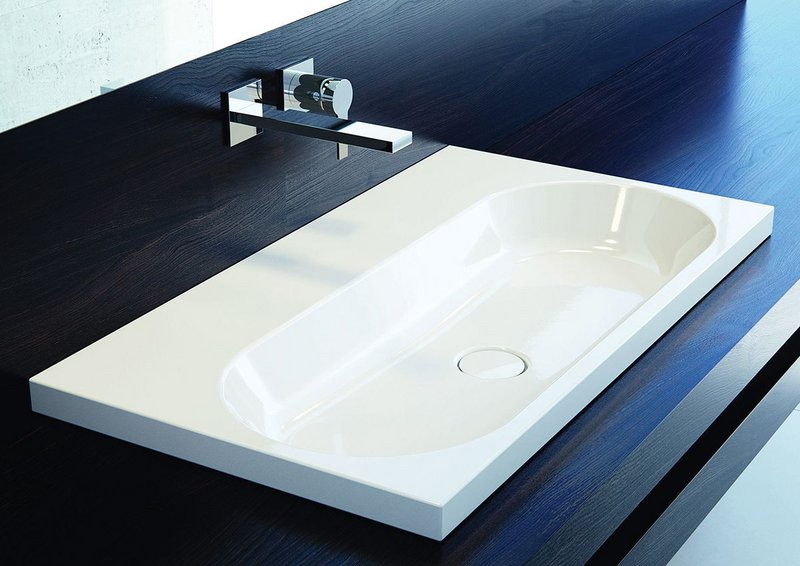 Enamelled washbasins
Kaldewei
That violent allergy to shabby chic no longer prohibits enjoyment of the tactile, lightweight and hardwearing benefits of enamelled steel. Kaldewei's new washbasins are designed to accompany the firm's established baths and shower trays, and with a staggering array of styles and mounting options, no-one looking for contemporary enamelware suites will be left nursing a chip.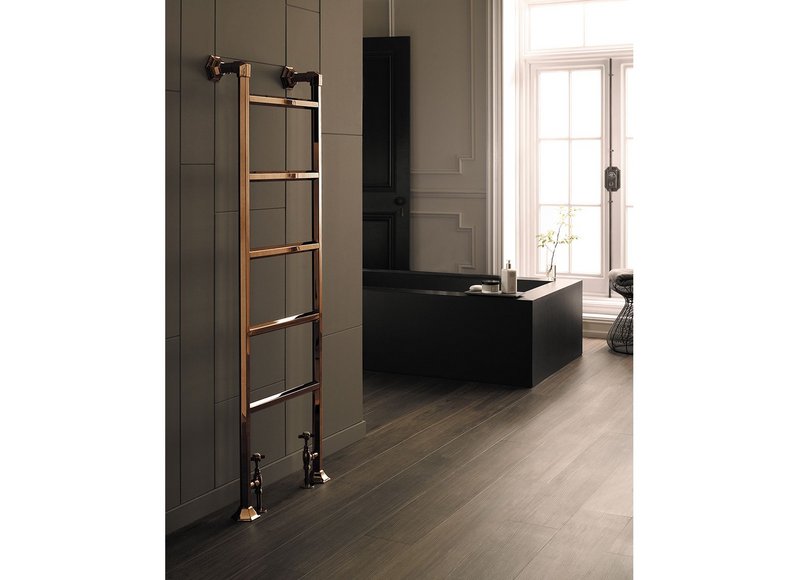 Art Moderne towel rail
Vogue UK
It's not long after the cold starts to bite that we Brits start to climb the walls. So it's rather nice to do it up against the smooth polished surface of a stylish heated towel rail. Put down that paperback, and blame the BTUs for that leisurely morning visit. Or, of course, surrender entirely and lock yourself in there with your book.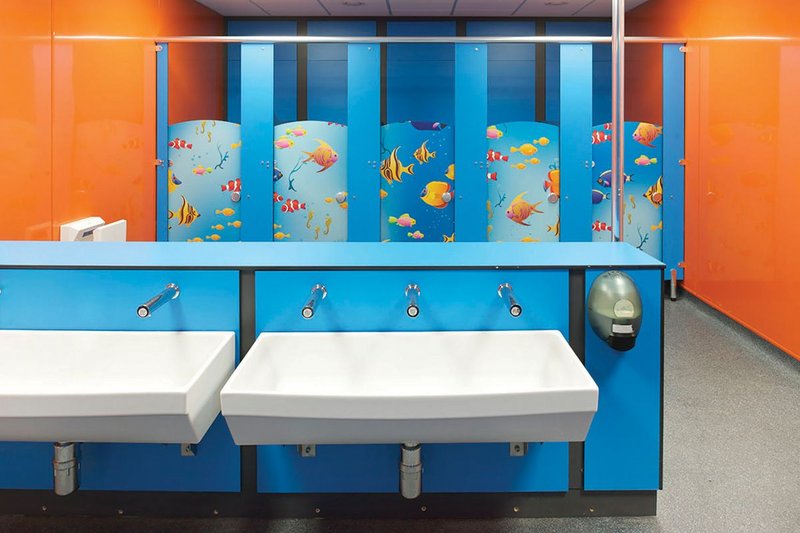 Washroom systems
Trovex
'NOW, what I want is Facts. Teach these boys and girls nothing but Facts. Facts alone are what are wanted in life. Plant nothing else, and root out everything else. You can only form the minds of reasoning animals upon Facts: nothing else will ever be of any service to them.' – Mr Thomas Gradgrind, educator. 'Fun, colourful, easily-installed washroom systems, however, are also of use. Especially those featuring Pond Life, Farmyard Friends, and sensor taps to take account of inquiring yet grubby hands.' – Yrs Truly Esq, reasoning animal.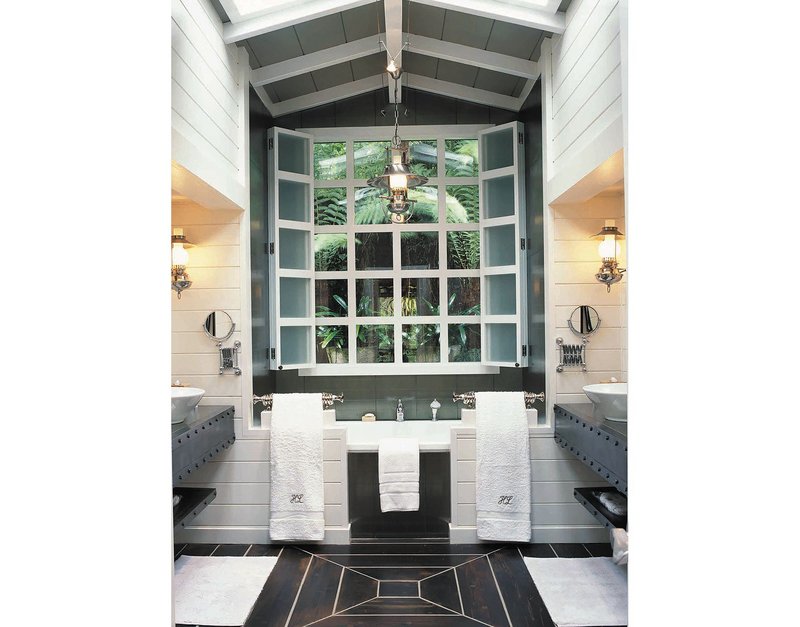 Sanitary brass and chinaware
Perrin & Rowe
Falling asleep in the bath is pleasant yet inadvisable. Nonetheless, determined aquatic sleep freaks were able to indulge their fantasies at the Business Design Centre's Sleep event last month with kitchen and bathroom brassware manufacturer Perrin & Rowe. Bath, basin and shower; contemporary and traditional; brass and porcelain: the single unifying thread was authentic British manufacture. Wake up to the pleasures of unlacquered brass, why don't you? Just don't get your toe jammed in the faucet.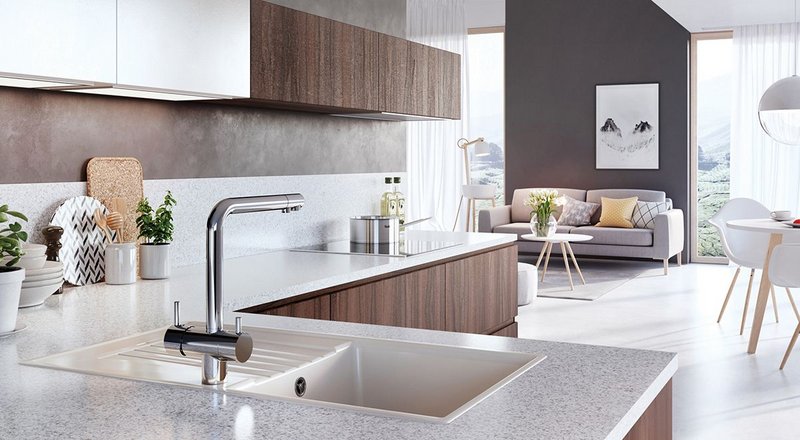 Filtra Pro filtered tap
Blanco Germany
Water in plastic is terribly Essex, don't you think? And I'm not talking Hatfield Peverel. Thank heavens that Blanco's Filtra Pro tap offers taste with taste, thanks to its concealed 6,000-litre cartridge filter and modern styling. It's a high-pressure mixer tap with isolation for economically filterin' your drinkin', removing heavy metals, chemicals and chlorine to encourage optimum hydration. And that's so important when you're shaking your booty in the home gym, eh babes? Here's personal trainer Marco in his racerback vest. Best add a drop of whisky for the electrolytes.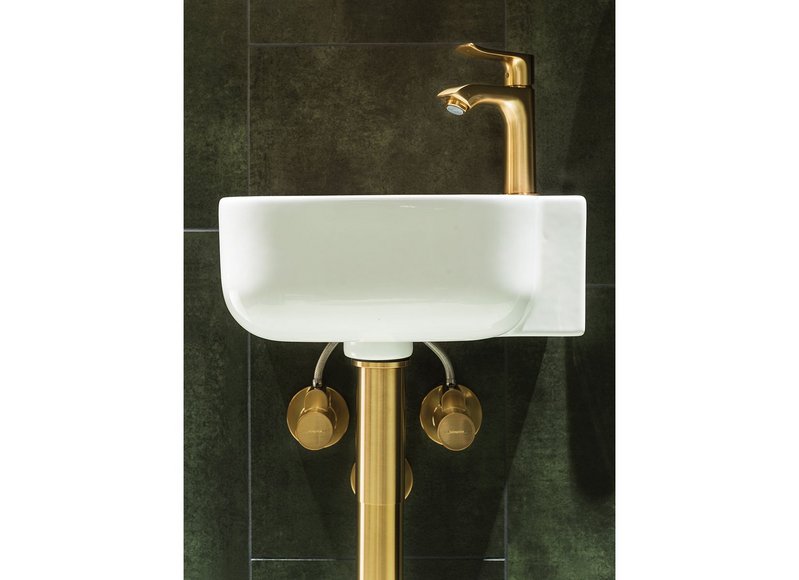 Bespoke plumbing fixtures
Hansgrohe with Axor
Climb every mountain til you reach the Frutt Family Lodge on the shores of Switzerland's Alpine Lake Melchsee, and you'll find the underground spa and 90 bathrooms in the newly rebuilt resort equipped to a standard which will sanitise even the loneliest goatherd. With a variety of Hansgrohe and Axor plumbing fixtures used throughout, guests will doubtless find it's one of their favourite things to say 'So long, farewell, auf wiedersehen, goodnight!' to the family von Shower. Or von Tap. Or Trapp, even; I have confidence that the ranges include wastes as well.