Unexpected contexts for skylights, structures and coverings for so many roofing needs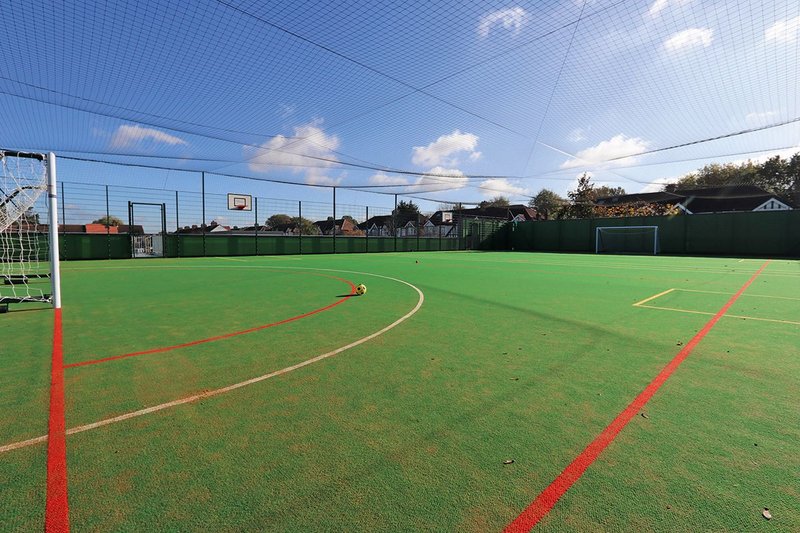 Parabit Duo hot melt system BMI Icopal.
Parabit Duo hot melt system
BMI Icopal
Came here for a family celebration. Opted for a 'Parabit Hot Melt Duo' and even ordered cheesy football toppings for a special treat. Was looking forward to a feast of mustardy melted twin cheeses, but surprised to be served 800m2 of concrete roof deck topped with inverted insulation, spun-bond polyester fabric sheet, and a 'special blend' of bitumen, synthetic rubbers, polymers and additives. Was not helped by the Astroturf garnish. Five stars for waterproofing and playing surface; two stars for the food.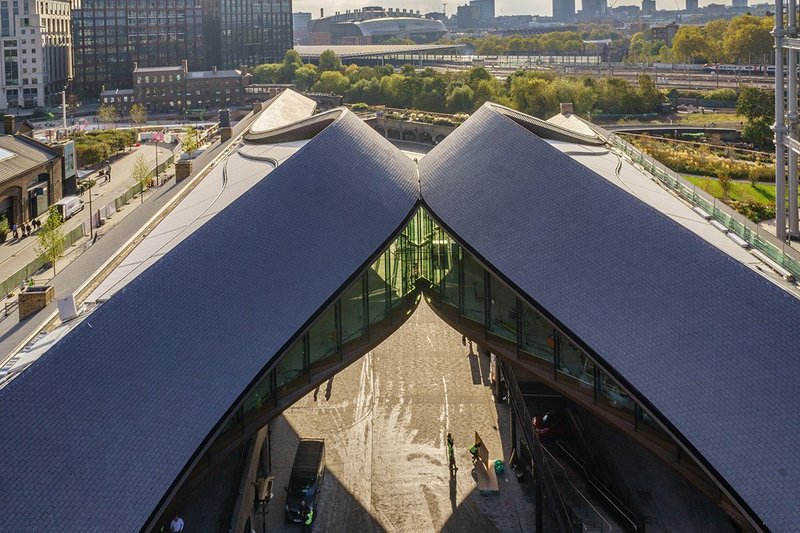 Cwt Y Bugail slates Welsh Slate
Cwt Y Bugail slates
Welsh Slate

'Boris? Tommo here… Heatherwick. THOMAS HEATHERWICK. Just to let you know we've finished off at King's Cross so London's regeneration is looking considerably more [COUGH] shall we say… prime ministerial. Hah! Looks bloody marvellous, actually. Yes, tidied up the old rave sheds. Put some extensions on; can hardly see the join. Topped 'em off with a nice bit of Welsh slate.
'Hmm? "Cwt Y Bugail", same as the originals. Bit of a SNAFU on the old drawings – but I don't think anyone will notice."
Aero Pyramid lantern Sunsquare
Aero Pyramid lantern
Sunsquare
Thousands of Ancient Egyptians could still be with us today if not for greedy Pharoahs, say campaigners. A new report claims that thousands born between 2589 and 2504 BC could have been saved if ventilated canopies had been fitted to their landlords' post-life dwellings. 'Tomb industry claims that slaves were brained before burial are being questioned,' said report author Dr Will Saynithing-Fercash. 'Sealed pyramids cost lives. It's a scandal it's taken a full 4000 years for 30º mechanical hinging to finally bring funerary structures up to modern safety standards.'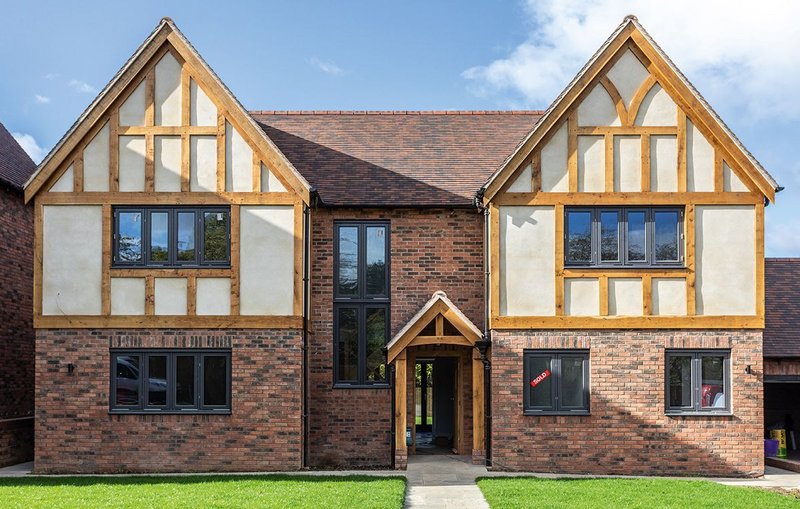 Hawkins Fired Sienna clay tile
Marley

Our countriman mr Shaksper is willing to disburse some monei upon some od yardeland or other Shottrei and sendeth to inqeyr upon ye availabilitie of ye newe buyldes reputed to be situate in ye Shyre of hys birthe, viz. Warwick Shyre. He seketh in particular dwellynges in ye half-timbred stile, and specifieth that ye tyles ypon ye roofes shal be onlie Hawkins Fired Sienna plain clays from Marley, for he ynderstondeth that extra BREEAM credits are avaylable for theyr BES 6001 accreditacioun and ye colore forsoothe ys 'swag'.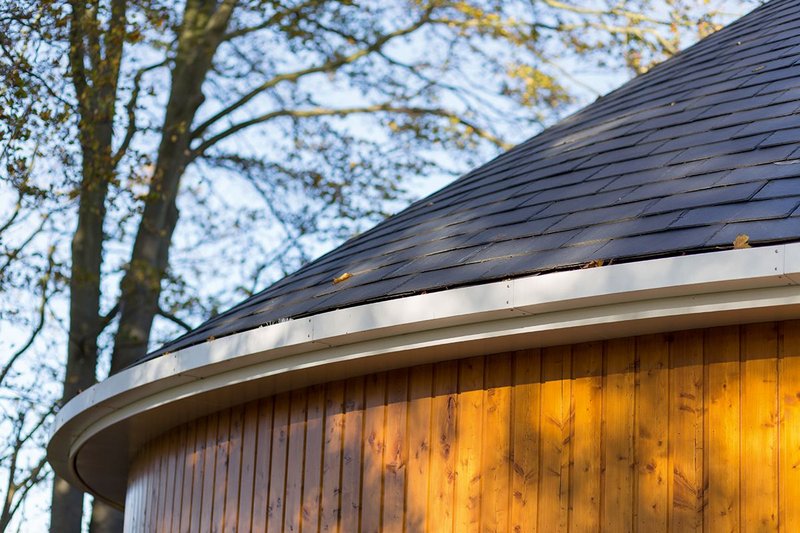 Curved aluminium box guttering
Guttercrest

'Caesar says the Britons paint themselves with woad, which gives a blue cast to the skin and makes them look dreadful in battle. Their ruler is a woman of kingly descent, and their houses are large, of circular construction, and roofed with well-cut slates. Their skill in smelting and working with metal, particularly a salvaged material light in both colour and weight, has not before been reported. They attach ingenious curved enamel-coated sections of this 're-cycled alu-minium' to houses for the elegant conveyance of rainwater.'
– Obsequius Locutor, 59 AD

Kerto LVL laminated veneer lumber Metsä Wood
Kerto LVL laminated veneer lumber
Metsä Wood

'Good god, professor! Some of the members in this web are over 23 metres long!'
'Yes, Jimmy… just imagine the size of the creature that created this perfect structure… It's a marvel of nature. Or…'
'What, professor? Tell us! You don't say this is… natural!'
'It is, Barbara. Or rather…'
'Jimmy! Hold me! I'm frightened!'
'What? WHAT? FOR PETE'S SAKE! Professor?!!!!'
'The new atomic isotope, giving us power to cause such phenomenal growth, is so powerful it may have triggered our spider nutrient into a timber engineering miracle.'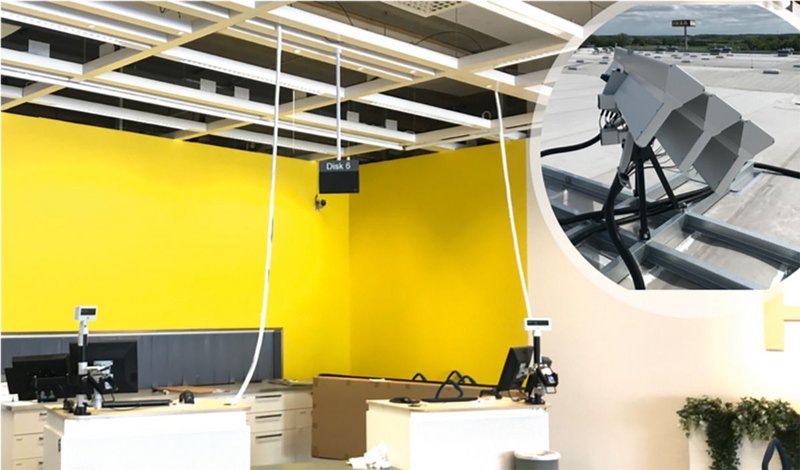 SP4-12 sunlight collector Parans .
SP4-12 sunlight collector
Parans

My dearest Count –––,
It pains me to impart that Ikea Helsingborg is renamed 'Van Helsingborg', and we must escape the comfort of our stronghold. Your sanguine battalions here will shortly die ––– indeed, I say, die ––– and that horribly, subject to the fiery annihilation of a new and ingenious engine whereby the pestilential glare of sunlight penetrates the fabric of the very roof and into the dusky labyrinths where formerly we were pleased to hunt and feast at will. Please order 80 'FRAKTA' blue trolley bags for delivery to Castle Dracula without delay.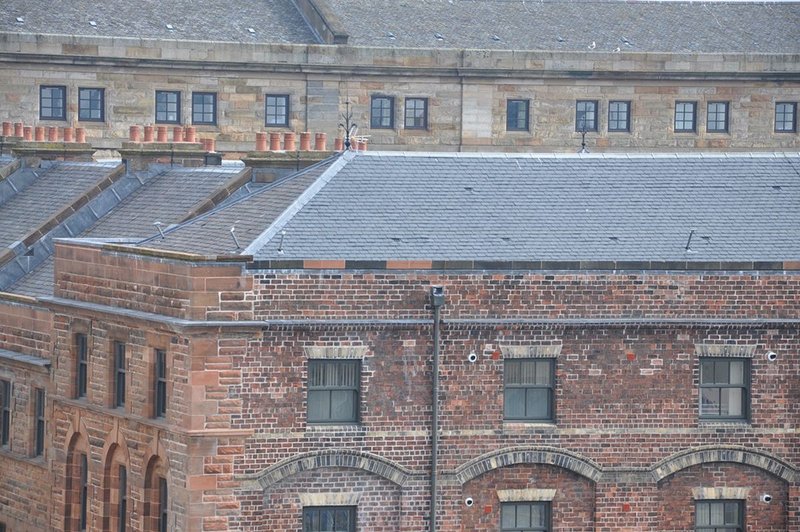 Heavy 3 natural slate Cupa Pizarras
Heavy 3 natural slate
Cupa Pizarras

The location of the 2020 Monsanto Second Coming™ has been announced, to a mixed response from the people of Glasgow. Paddy Power is now offering even odds on the Virgin Birth™ taking place in one of the 52 mid-market flats in Glasgow Housing Association's development of AW Wheatley's four-storey Bell Street Stables. Ahead by a nose in the betting are units directly under the 2000m2 Cupa Pizarras Heavy 3 roofing. So close are these slates to Heaven that penthouse sales to single women are proving heavy going.