It's all about what you've got up top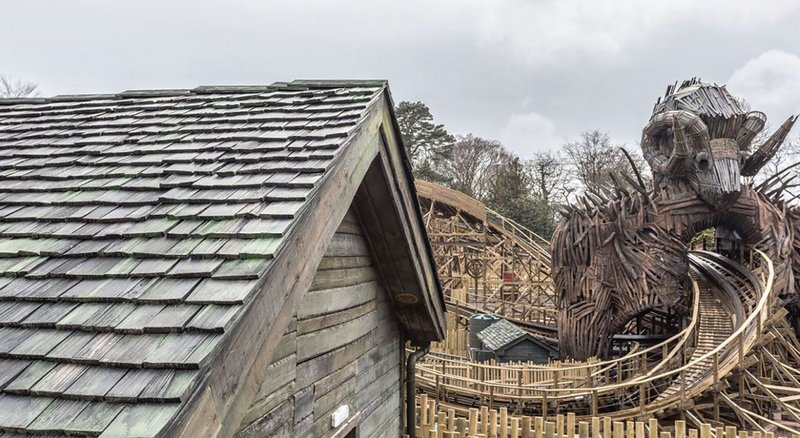 Blue Label shakes, Marley Eternit.
'In the woods there grew a tree and on that tree there was a limb and on that limb there was a branch and on that branch there was a nest and in that nest there was an egg…which fell out when it was cut down to make 327 bundles of Marley Eternit's Blue Label cedar shakes for the new wood-and-fire rollercoaster at Alton Towers. They're fireproofed, btw, and we will be riding nude. Lord Summerisle's right: it's much too dangerous to jump through fire with your clothes on.
---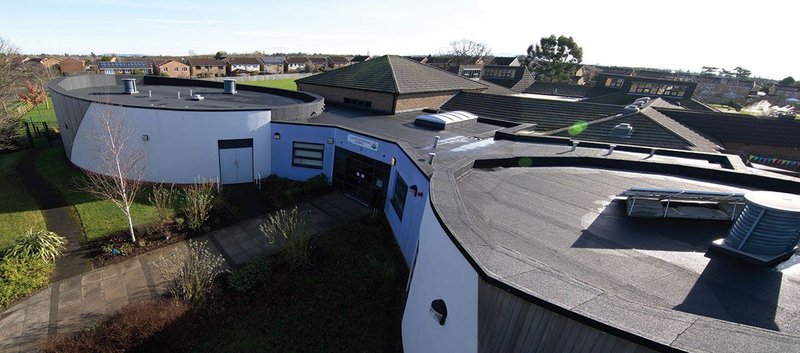 SIGnature 25 waterproofing system, SIG.
'See what they did there?'
'You mean "set in the ancient village of Yarm on the River Tees in the North Riding". Yeah, the name came from the Old English "gearum", meaning pools for catching fish; and it turns out this local primary school has classrooms shaped like pools; "teach a man to fish and he eats for life", eh? And its hot Torch-On bituminous waterproofing membrane, good for warm or cold roofs; which means that in case any ponding goes on it ain't going to drench the kids?'
'No. I meant with the product name…'
---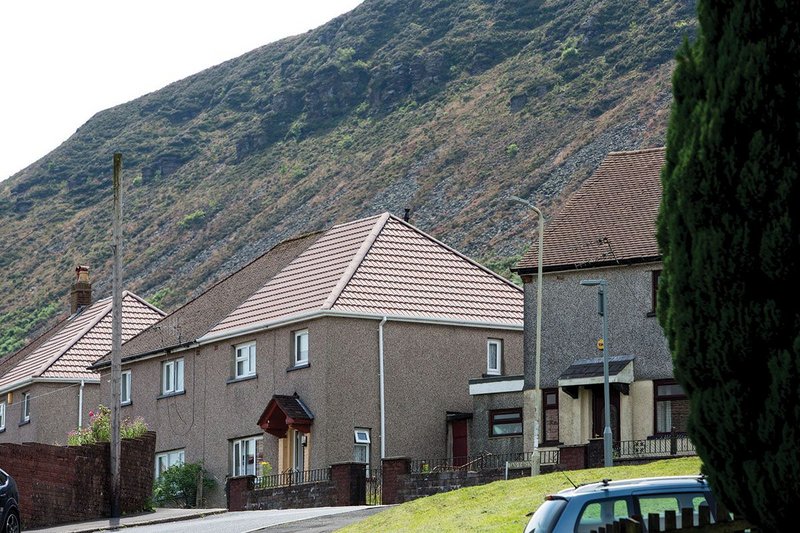 Renown tiles, Redland.
Famed Welsh poet and notorious boozer Dylan Thomas was no stranger to a good old night on the tiles, which kind of puts a new slant on his memorable 'rage against the dying of the light' line. But set against the hills of the Rhondda in Wales, even the Maerdy estate social housing, in its own dying light, has one wanting to set pen to paper. All music to the ears of manufacturer Redland whose 'Renown' tiles re-roofed it, bringing a slant all of its own to the valley.
---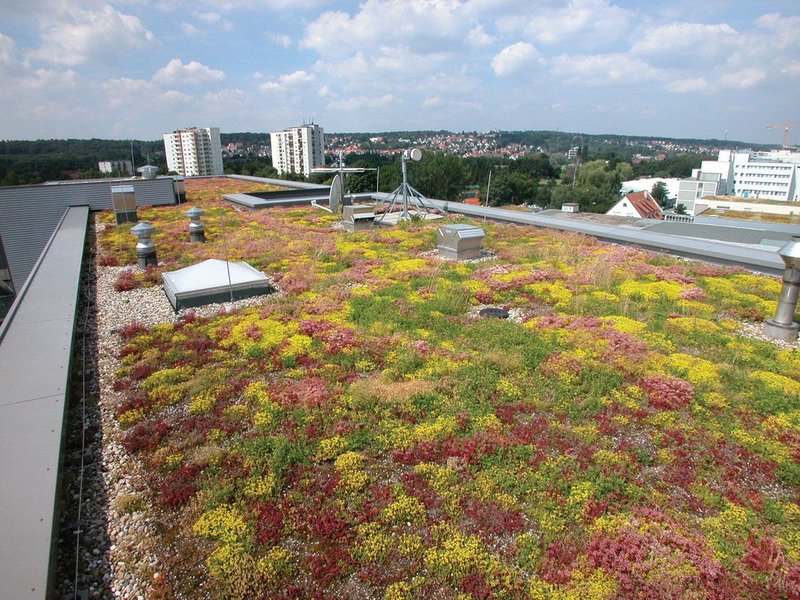 BLUE urban drainage system, Bauder.
Last time I was in Heaven, I found dear old Hundertwasser in the VIP room, quietly enjoying a martini with a couple of cherubs. I told him about Bauder's Blue system: about the reservoir board beneath the aggregate, and the restrictive flow outlet which controls discharge over 12 hours, so preventing flooding. I told him about how each is designed for the project at hand, and that a self-watering green roof is a functional part of the system. His tears of joy reached Vienna, apparently. They thought it was raining.
---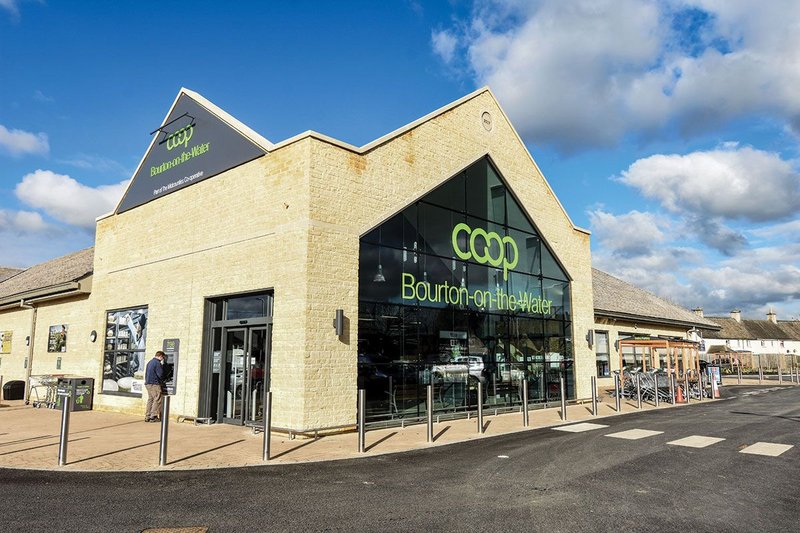 Bradstone Crofters roofing tiles, Aggregate Industries.
On the table was a bottle was marked 'DRINK ME', so Alice ventured to taste it. She shut up like a telescope and very much enjoyed her visit to Bourton-on-the-Water model village. Soon her eye fell on a very small cake, on which the words 'EAT ME' were beautifully marked in currants, and she nibbled on a piece. 'Curiouser and curiouser!' cried Alice 'The roof tiles on this mini eco-friendly Co-op branch are moulded from hand-dressed natural stone slates, reproducing the fine detail of the originals!'
---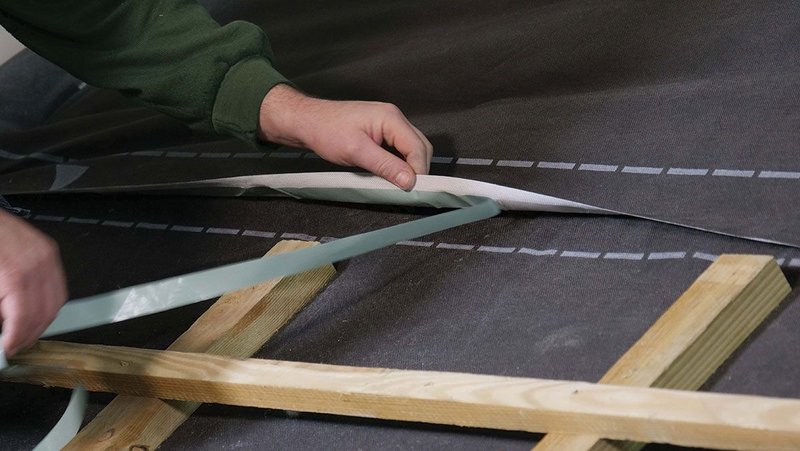 Boost R breather membrane, Actis.
Q: What links Ellen MacArthur (liberated yachts woman), Ruth Bader Ginsberg (iron judge), Jane Goodall (primatologist), Marie Curie (physicist and chemist), Harriet Tubman (swashbuckling abolitionist), Elizabeth Fry ('angel of prisons'), Hilary Mantel (chronicler of antique shenanigans), Bloody Mary (gung ho mass murderer) – but excludes Hedi Lamarr (wifi maven)?
A: All celebrated for immense usefulness, not their looks. Rather like this Boost R insulated breather membrane, now with a lap and self-adhesive strip. Oh, and Margaret Thatcher. Obviously.
---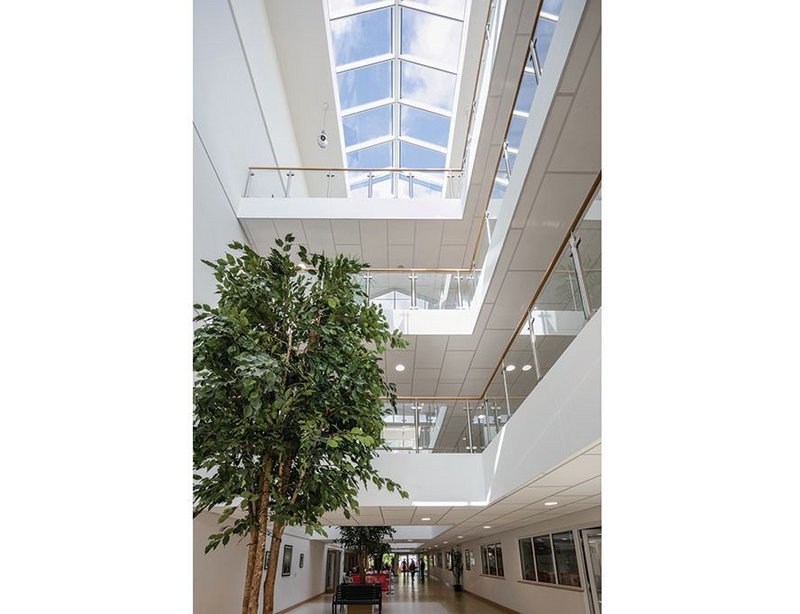 Modular skylights, Velux.
The idea of care homes as a place to spend your last days in ever-declining dotage has had an adrenaline shot to the arm via 76-year-old Dutch radical and academic Dr Hans Becker. The thinker, who views neither drunken dissipation nor euthanasia as off-limits for our elderly, wants more light on the subject. ID Partnership took him literally for Tree Top Village in Newcastle, creating a 'contemporary hotel feel' at its retirement scheme. Crammed with 60 Velux ridge lights and 10 long lights, it's showing 70 other ways to fast-track it to heaven.
---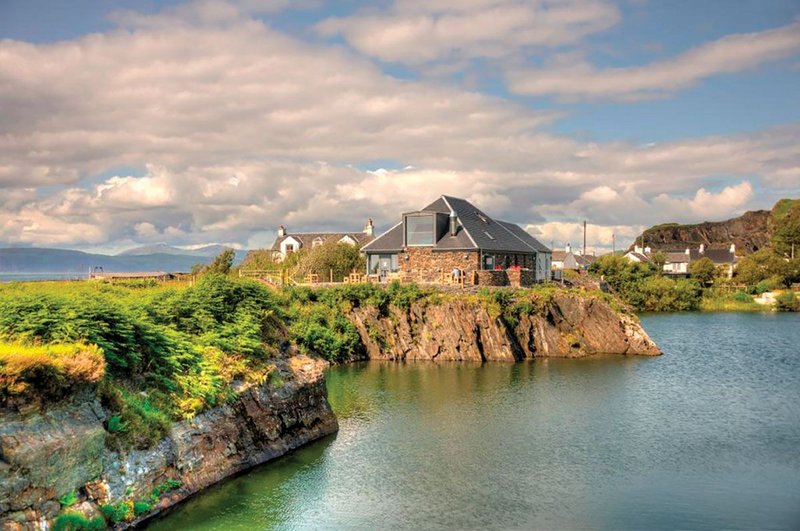 Heavy 3 roofing slate, CUPA Pizarras.
Hopefully the Atlantic Islands visitor centre on the remote Caledonian Isle of Luing will do something to scotch Wicker Man connotations, but it'll be an uphill struggle. But at least CUPA's robust roofing slate should help obviate the need for any weather-appeasing sacrifices in the near future. Perhaps neighbouring Seil Island should take a leaf out of its book. I mean, it's got its Clachan 'Bridge over the Atlantic', a deserted dead-end street and C John Taylor's creepy wee shop. Dire need of a makeover.