Greenfix's wide range of erosion control products includes its unique Geoweb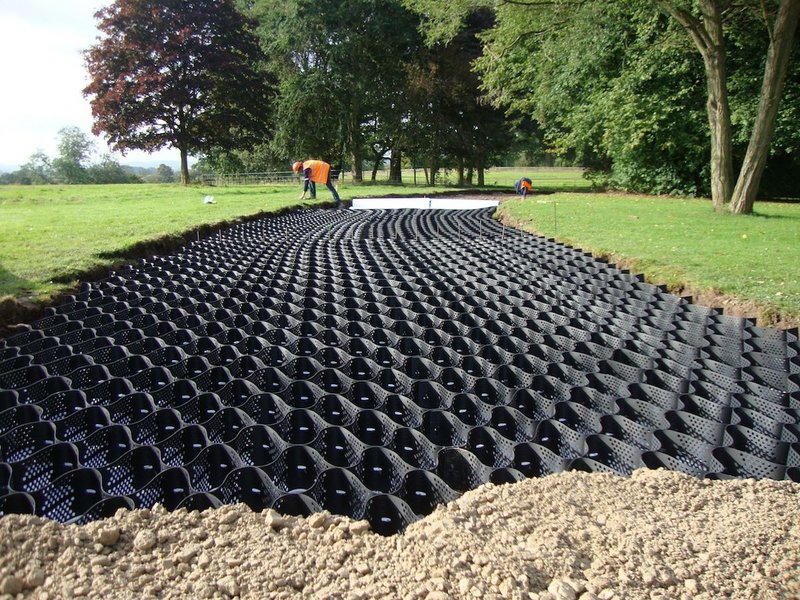 Greenfix is the leading supplier of biodegradable and permanent erosion control and soil stabilisation products in the UK. Its Geoweb is the world leader in cellular confinement/geocell systems and is unique in being the only system solely manufactured to ISO9001 standards.
Geoweb is CE certified and has Network Rail PADS Approval for undertrack usage. Its principal applications are load support for roads, paths and tracks, slope protection, channel protection, particularly in flood alleviation situations, and earth retaining walls.
Innovative Geoweb accessories offer contractors substantial productivity and cost-savings on any project. Atra Keys, for example, are turnkey devices used to connect Geoweb sections, especially when site conditions, location and size make using staplers difficult or inefficient. They are also up to three times stronger than stapled connections.
Greenfix has a technical specifier with long experience of practical tree root protection applications. Offering full technical support including a CPD approved seminar, CAD drawings, and bulk density calculations to assist with your specifications, the technical specifier is happy to visit sites to advise on installation and implementation of tree root protection in accordance with planning guidelines.
Greenfix supplies a wide range of erosion control materials, both biodegradable and permanent, and bio-engineering products for water course management. The company offers many years of experience in specification and application. Full technical support is available, including a soil erosion specific CPD seminar, design guidance and bespoke software to assist with Geoweb specifications and designs for mechanically stabilised earth projects.
With millions of square metres of materials installed over the last 30 years, Greenfix represents the best option for achieving value engineered, sustainable designs for soil stabilisation and erosion control applications.