Canal Architectural's latest staircases exhibit the fine side of steel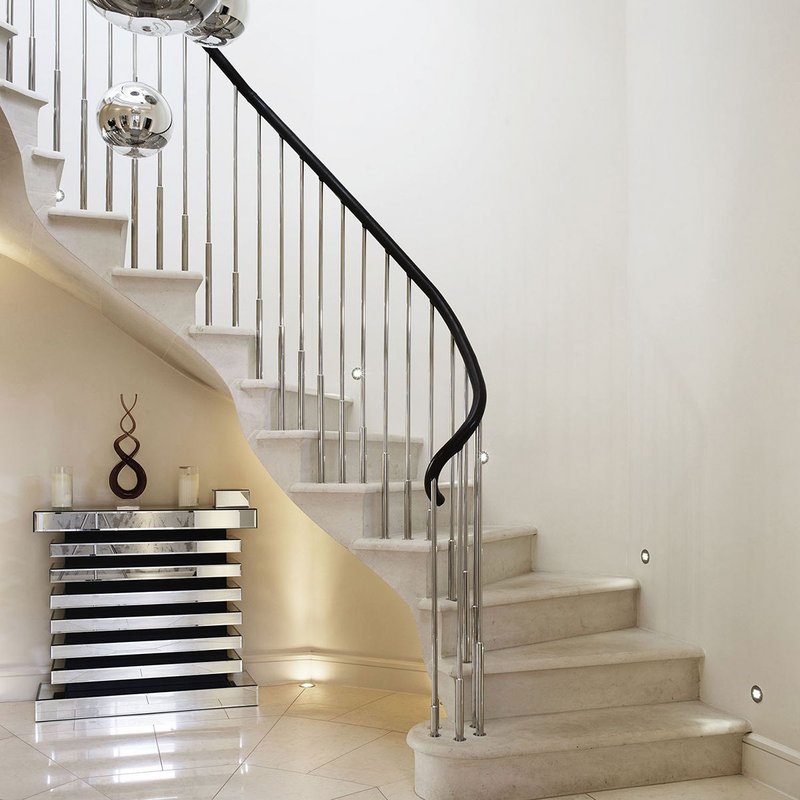 A popular choice of balustrade material today is steel. Due to its versatile nature, it can be fabricated into a range of modern contemporary designs. Spindles can be fabricated from both mild steel and stainless steel. Often stainless steel is the popular choice because it requires minimum maintenance and is resistant to a vast amount of elements, meaning it will have a long lasting finish.
Stainless steel is available in a number of surface finishes, but its mirror polished finish is usually the popular choice within a home. Its surface can reflect the light, brightening up the home, while adding a sense of luxury onto a staircase.
Balustrade spindles are commonly equal or custom spaced, vertical steel rods, which are installed from the ceiling or under a handrail, and onto a staircase. The space between each spindle increases the natural flow of light around a staircase, which opens up the home, giving the illusion of a larger interior space.
Alternatively, mild steel can be rolled, twisted, shaped and formed into incredible custom designs. One method in particular is to have each steel spindle rolled into different curvatures. Each spindle is then placed in different directions to form a complete staircase balustrade, which demonstrates a sense of abstract movement.
For more information and technical support visit: www.canal.eu.com
Contact:
0115 986 6321
---