Kaldewei's broadening of its steel enamel offering is welcome news for designers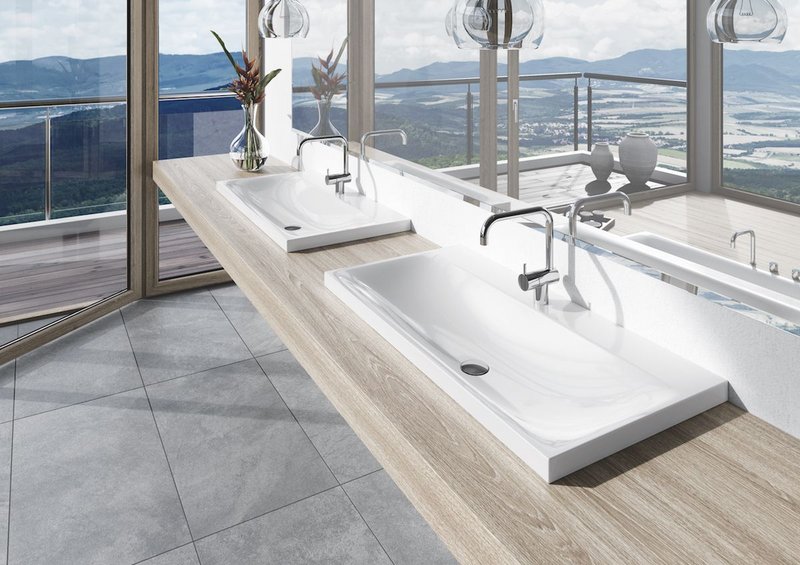 Kaldewei's new steel enamel washbasins were a key focus at this year's Sleep event. Already a well established brand for baths and shower trays/surfaces, the manufacturer's introduction of this new segment means bathrooms can now be fitted out using a single material, with a harmonious design vocabulary and a matching colour scheme.
Kaldewei washbasins are available in five design lines in diverse sizes and fitting options – from undercounter and built-in models to countertop and even a space-saving wall-hung version for the guest bathroom.
The Silenio washbasin by Anke Salomon has exceptionally soft interior lines. Flowing gently inwards from both sides, the lines open out into a soft hollow which contrasts with the rear section of the basin which falls steeply. The spacious surround offers plenty of room for fittings and accessories. A recent addition is a 120cm width countertop model. All Silenio washbasins are now also available without overflow hole, enhancing their natural, soft lines still further.
Offering distinct material advantages, Kaldewei steel enamel has stood the test for decades in bathroom design. Thanks to its extraordinary durability and great ease of cleaning, the material lends itself particularly to frequently and heavily used wash areas. With such a wide diversity of washbasins in the segment, Kaldewei provides lasting product solutions for any spatial situation – from the private bathroom to public washrooms.