Winner: Commercial & Leisure Award
The grade I-listed Westonbirt Arboretum is home to one of the finest tree collections in the world. The Stihl Treetop Walkway provides stunning new views over this landscape, enhancing the appreciation of the estate's natural heritage. At almost 300m in length, it is also the longest structure of its kind in the UK.
Using the land's natural topography, the walkway crosses a valley, giving easy ground-level access without the need for stairs or lifts. At four points along the route it gently widens from 1.9 to 3.7m, providing spaces for pausing, reflection, and interpretation of the surrounding woodland.
This is a hybrid timber and steel structure. Great efforts went into ensuring that when touching the handrail on either side, walking on the decking, or viewing the ­visible columns seen under the walkway, the visitor's experience would be of timber. Larch was chosen as the main material, for its durability and attractive colour, with Scottish larch used for the decking and handrail and, for the columns, Siberian larch which has a tighter grain and higher strength-to-weight ratio.
Glenn Howells partnered with Ventis & Brasker Masten, a Dutch maker of ships' masts, to deliver strong, light and elegant timber columns. The mastmaker was able to achieve in timber what could otherwise only have been done in steel. It created specially tapered columns, notching and reinforcing the ends with steel plates to ensure they could manage the loading and height. The legs were then oiled to slow the drying of the timber and to minimise cracking. Micro­nised copper was used to treat the decking and handrail, providing a 30 year warranty.
The judges said: 'Not only is this a striking composite structure of wood and steel in which wood is doing all the exciting bits; it is also an educational response in itself. It has the ability to inspire all generations to learn more about wood.'
---
Location Westonbirt, The National Arboretum, Gloucestershire
Architect Glenn Howells Architects
Client/owner Forestry Commission
Structural engineer Buro Happold
Main contractor/builder Speller Metcalfe
Joinery company S H Structures
Wood suppliers CTS Bridges, Ventis & Brasker Masten, Russwood, Heseltine Design
Wood species Scottish and Siberian larch
---
Highly commended
Mottisfont Welcome Centre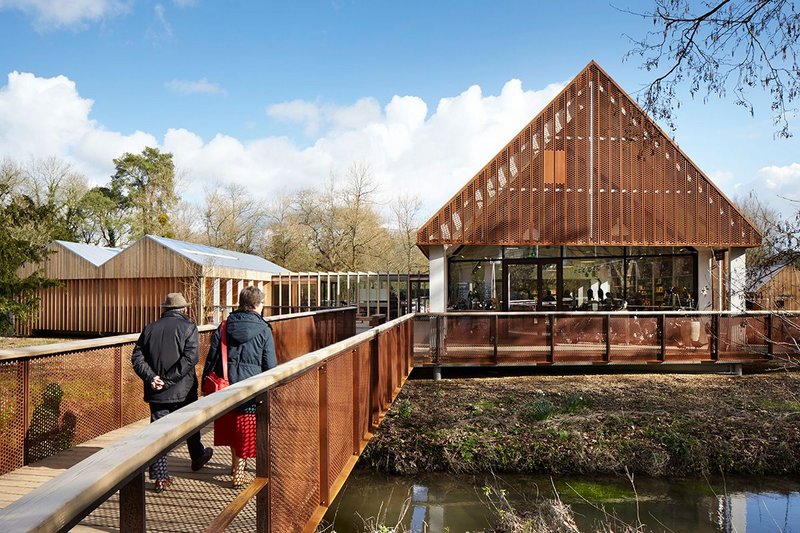 Location Mottisfont, Hampshire
Architect Burd Haward Architects
Client/owner The National Trust
Timber frame consultant Constructional Timber
Structural engineer Thomas Consulting
Main contractor/builder Beard Swindon
Timber frame contractor Sylva Group
Wood supplier Vincent Timber
Timber decking supplier Hoppings Softwood Products
Timber flooring supplier Orlestone Oak
Wood species European spruce, European larch, Canadian western red cedar, thermally modified Scandinavian redwood, European oak, plywood & OSB sheathing
---
Shortlisted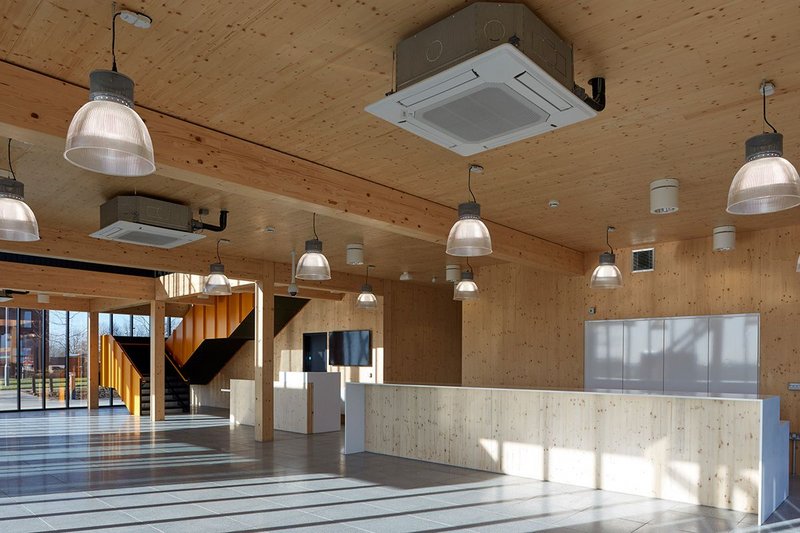 Shortlisted: Alconbury Weald Club

Credit: Location Alconbury Weald, Huntingdon Architect Allford Hall Monaghan Morris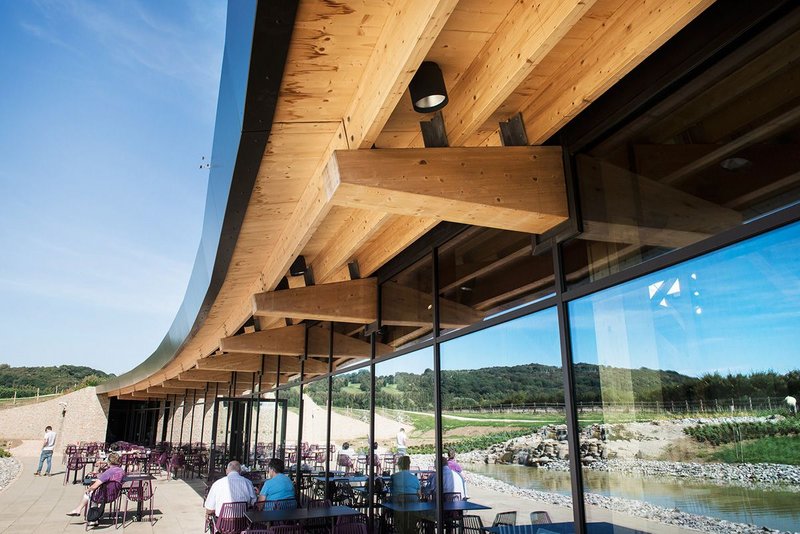 Shortlisted: Gloucester Services

Credit: Location Brookthorpe, Gloucestershire Architect Glenn Howells Architects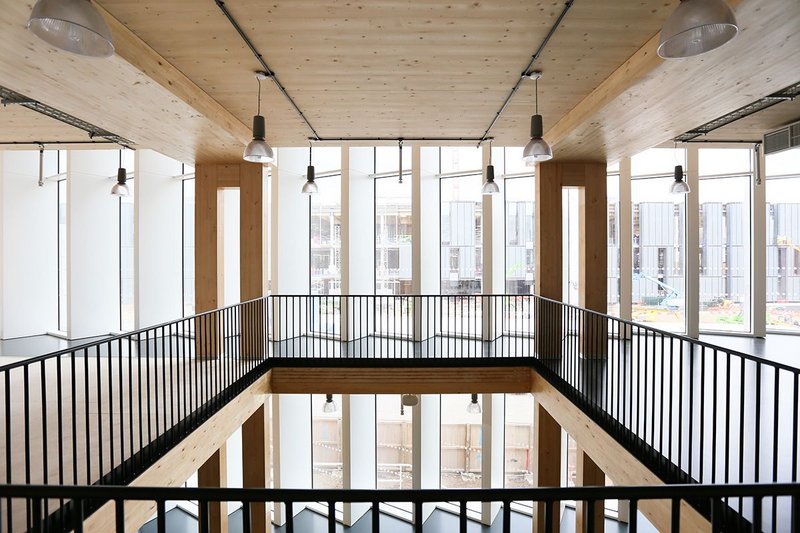 Shortlisted: Sky Health & Fitness Centre

Credit: Location Osterley, London Architect dRMM