UEL leads development of carbon-cutting bricks made from sugarcane by-product bagasse – which are set to build a school in India and have been nominated for the Earthshot Prize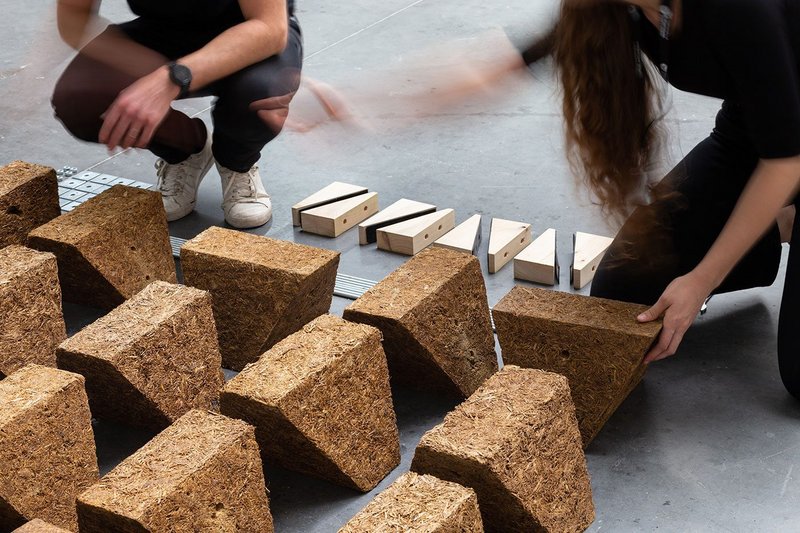 Sugarcrete is nominated for this year's Earthshot Prize in the Build a Waste-Free World category.

Credit: Chromaphotography
A school in India looks set to become the first building constructed from Sugarcrete, a low carbon alternative to bricks and concrete made from sugarcane by-products.
Sugarcrete combines bagasse, sugarcane fibres left over after sugar sap extraction, with bespoke sand-mineral binders to make bricks with around 20% of the carbon footprint of traditional bricks.
The material was developed by the University of East London's (UEL) Master of Architecture and Sustainability Research Institute with the support of Tate & Lyle Sugars. It has been nominated for this year's prestigious Earthshot Prize.
The first technical application of the material, a prototype demountable floor-slab made from interlocking Sugarcrete blocks developed in partnership with Grimshaw Architects, was announced earlier this month.
UEL is in conversation with a company interested in building a school close to a sugarcane plantation in India, which would use bagasse from production mills to produce Sugarcrete as a cheaper and more sustainable alternative to regular concrete.
Armor Gutierrez Rivas, senior lecturer in architecture at UEL, said: 'The price of concrete blocks and bricks has multiplied by a factor of three in the region in the last year. For the price of one brick, you could buy 30 kilos of bagasse …The company is concerned about the rising costs and environmental implications of materials it has used traditionally, and is interested in the structural capacity of Sugarcrete.'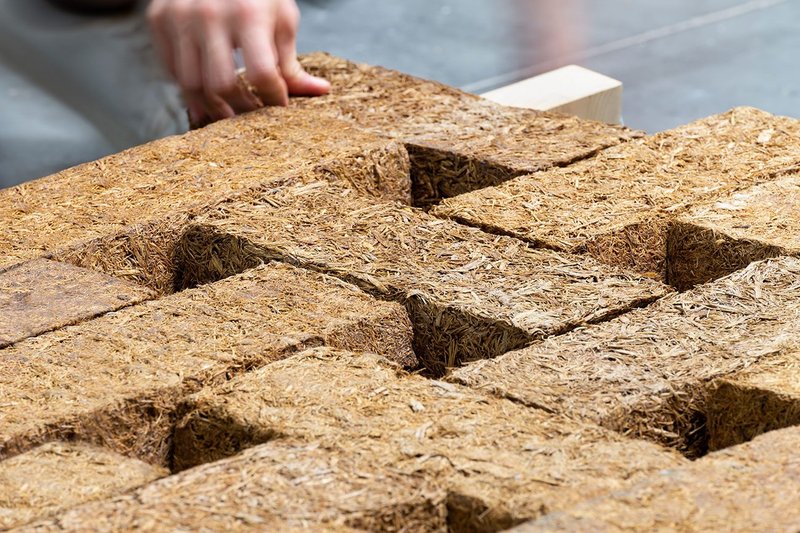 Sugarcrete is created by mixing sugarcane fibres with bespoke sand-mineral binders.

Credit: Chromaphotography
According to UEL, the school would be one or two storeys high and use a high compression strength version Sugarcrete with a silica binder in the composition. The company is looking to diversify the number of applications for bagasse, which is already used in paper production, to take advantage of the existing production line operating in mills.
Sugarcrete was developed over two years and tests at UEL revealed the blocks are four to five times lighter than concrete blocks. Curing time is just one week, compared to 28 days in concrete production.
Embodied carbon is reduced by a factor of eight, compared to the average UK brick, and by a factor of 4.5 compared to concrete, based on embodied carbon figures in the ICE database (assuming the material is developed locally in sugar cane plantation communities and not transported).
Sugarcane is the world's largest crop by production volume, with almost two billion tonnes produced each year, resulting in six hundred million tonnes of fibre bagasse as a by-product.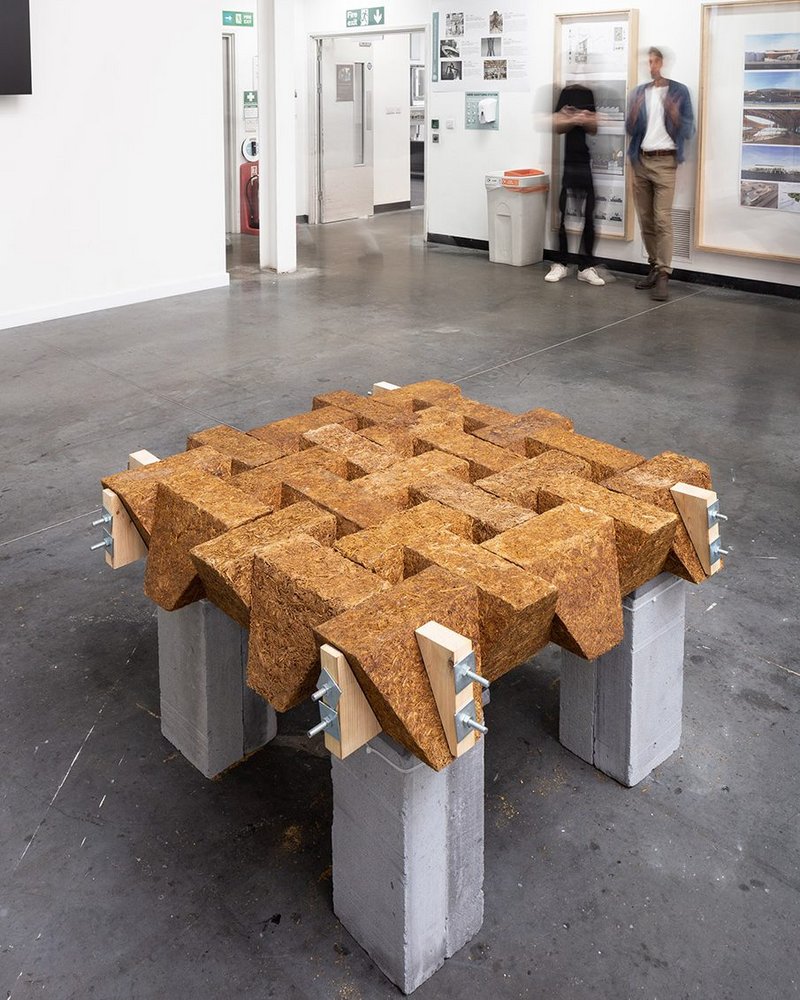 A prototype floor-slab made from Sugarcrete blocks, developed with Grimshaw Architects, is demountable, reusable and fire resistant.

Credit: Chromaphotography
It's about being able to engage with people to help them develop solutions for themselves, using our insights and innovations to support that.'
The Sugarcrete prototype floor slab developed by Grimshaw is demountable, reusable and fire resistant. It can be applied, disassembled or extended in new or existing structures.
Based on Abeille's 1699 design for dry assembly flat vaults, the system comprises interlocking components that transfer loads across the slab between blocks, restrained using post-tensioned perimeter ties. This design reduced the steel content of the slab by up to 90 per cent.
The same system can be applied for floors or ceilings, explains Elena Shilova, architect at Grimshaw: 'Due to efficient load transfer in the interlocking pattern, the system can cover large spans with relatively small-sized components …The material is easy to cast and assemble in blocks by hand, meaning no complex, specialised tools or labour are required. This opens up multiple opportunities for practical applications to build more sustainably now.'