Lazenby's visual concrete master craftsmen work their magic in Chelsea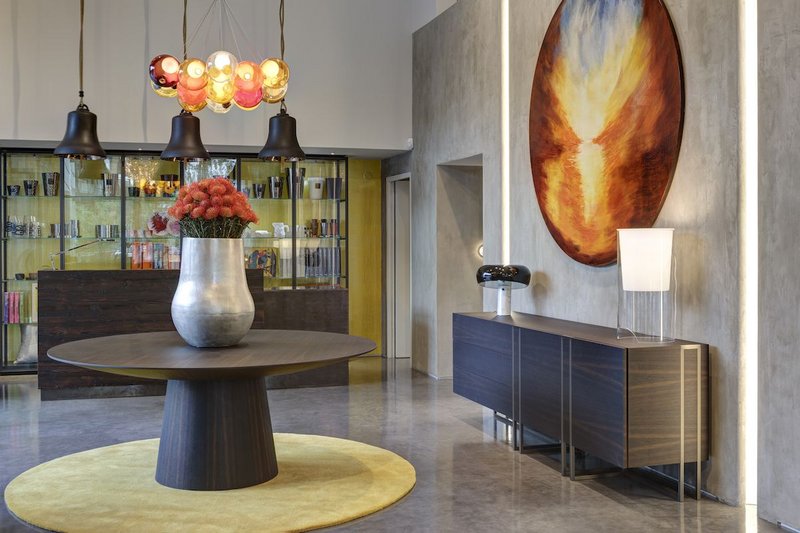 Lazenby's satin finished, basalt polished concrete floor is showcased in Staffan Tollgard's sumptuous interior design store at Grosvenor Waterside in Chelsea. The owners of this internationally acclaimed retail store demand superior quality for their elite clientele. Lazenby's polished concrete floors adorn the ground floor of this beautifully refurbished space.
Lazenby's 237m² of basalt polished concrete flooring was installed at a depth of 100mm, with a cleverly designed joint plan to support the 'room set' feel of the interior design. A key objective was to minimise the disruption to Staffan Tollgard's business. The preparation, installation and finishing was managed in Lazenby's polite and professional manner. The floor was cured for a minimum of 28 days ready for the extensive contemporary displays prepared for the launch of the store. The floors were initially installed in 2013 and to keep them looking their best, Lazenby was asked to make a return visit to re-polish and re-seal them last year.
The undeniable appeal of polished concrete is as much about its hard-wearing and easy to maintain qualities as it is about its appearance. Lazenby worked closely with the Staffan Tollgard Interior Designers to achieve this sumptuous result.