Swiss Facades' high quality cladding systems are aesthetic, practical and kinder to the environment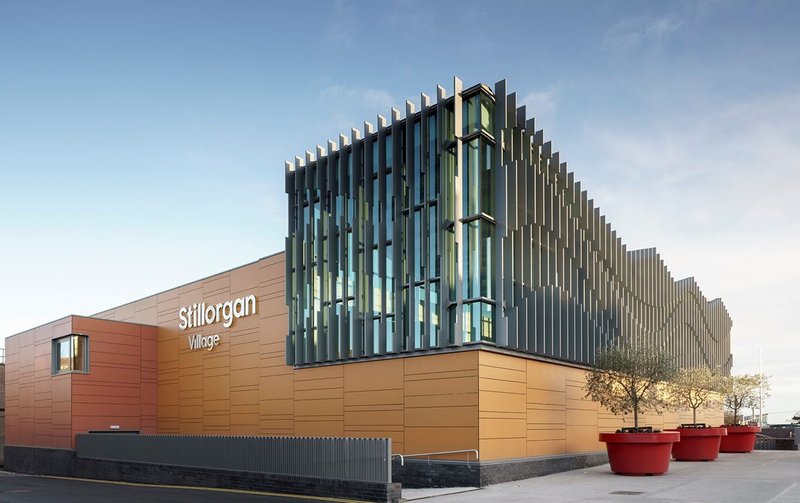 Cement is one of the most durable products in the construction industry. While it has been criticised for the high amounts of energy used to make it, extending its lifecycle is key to making the construction industry more sustainable.
Since 2013, rainscreen fibre cement cladding specialist Swisspearl has reduced CO2 emissions by half and increased energy efficiency by 20 per cent, without compromising on the visual aesthetic.
One way it has been able to do this is by naturally drying its cladding panels for up to four weeks as opposed to using high amounts of energy from autoclave technology. Other examples include:
Using electric powered vehicles for transporting materials around the factory.
Transporting raw materials by rail to keep emissions as low as possible.
Reprocessing or biologically purifying excess water and returning it to public water at regional waste water treatment sites.
Manufacturing using zero harmful substances and 95 per cent natural raw materials.
Swisspearl panels are easily removed and deconstructed and are 100 per cent recyclable at the end of their lifecycle. They can be pulverised back into pulp to produce more cement or reused in construction in the form of filling material for road construction or sound insulation in walls.
Rather than throw out material off-cuts during the fibre cement manufacturing process, Swisspearl factory workers save any excess cement off-cuts to create the Trash Cube Stool by Swiss product designer Nicolas Le Moigne.
Swiss Facades works closely with architects and specifiers to optimise the panel layout on facades and minimise wastage. This helps with cost efficiency and means the company isn't transporting waste material into the UK.
For more information and technical support, visit swissfacades.com
Contact:
0203 745 3905
---