A frequently overlooked and under-specified aspect of construction projects, Newton, the UK's longest established waterproofing supplier explains the benefits of waterproofing expertise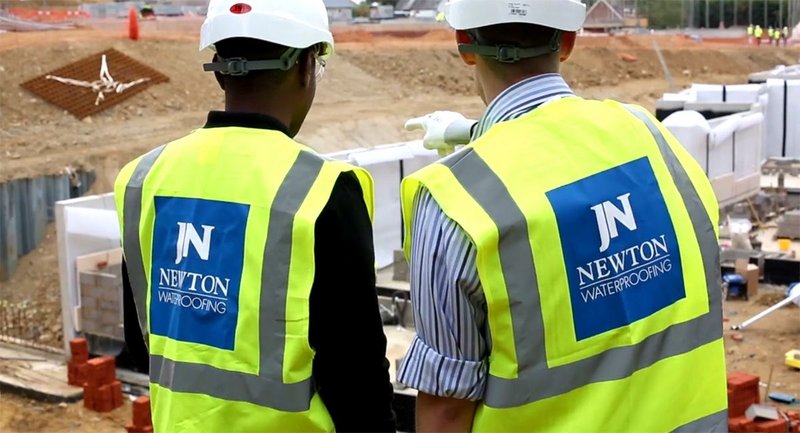 The importance and significance of waterproofing is a frequently overlooked and under-specified consideration within construction projects, with homeowners, contractors, the insurance industry and specifiers often choosing to go with the cheapest, rather than the most robust waterproofing solution.
Newton Waterproofing Systems' new video attempts to counteract these preconceptions by emphasising the benefits that true waterproofing expertise can deliver to any new build or existing structure in the 21st century.
The homeowner
With more and more modern housing developments being constructed on flood plains or in at-risk areas, the impact for those whose homes are in the path of the water can be devastating.
For those who are impacted, it can be surprising to find that the insurance industry is set up to only assist in returning properties to their pre-flood condition, instead of providing the extra level of protection required in order to keep them safe from future flood events.
Having experienced severe flooding first-hand in 2007, and recognising the ongoing risk towards his home and his family, homeowner Adrian Porter found that the solutions offered by his insurer were inadequate, and decided to investigate himself.
The listed cottage has now been protected for more than eight years by an internal cavity drainage system set up by Newton. During this time, not only has the waterproofing system repeatedly captured and redirected floodwaters out of the property, but it has also protected Mr Porter and his family from the dangers of flooding, while saving his insurance cover from the cost of multiple claims and maintaining the use of a historic property.
The contractor
Waterproofing is a specialist sector, with highly advanced products and systems frequently being introduced and updated in order to take advantage of contemporary technological advancements.
As such, specialist products that provide thorough, combined protection require specialist installers who are fully trained in their application and installation. Newton Specialist Basement Contractors (NSBCs), such as Stonehouse Property Care, is an elite group of professional basement waterproofing contractors that work in partnership with Newton to provide specifiers and their clients with the highest quality products, design and installation available in all aspects of domestic and commercial basement waterproofing.
By taking full design liability, providing meaningful insurance-backed guarantees and adhering to strict membership criteria, NSBCs offer peace of mind to the designer and the client.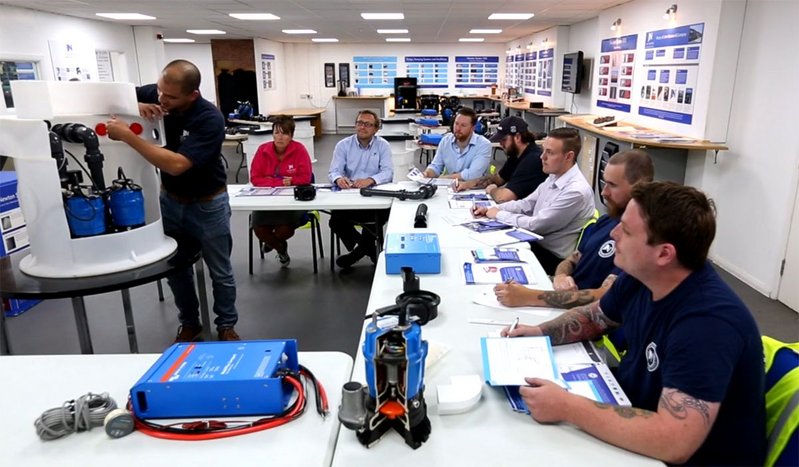 The architect
With numerous guidance and best practice documents to consider when creating a waterproofing specification – including British Standard 8102:2009 and NHBC Chapter 5.4 – factors that architects must consider, among other aspects, include whether the structure is existing or new build, whether it is a basement refurbishment or extension, whether there is a danger of ground gas ingress, what the composition of the surrounding soil is, and what materials are being used to create the structure.
In an environment where so many factors might influence the product and waterproofing specification, architects cannot (and should not) be expected to be experts in all aspects of waterproofing. It is therefore with good reason that the BS 8102:2009 'Code of practice for protection of below ground structures against water from the ground' directly recommends that a waterproofing specialist be included as an integral member of the design team.
Architectural practices that work closely with Newton on a regular basis, such as Adam Architecture, benefit from the proactive approach that Newton takes in fulfilling the role of the waterproofing specialist, working alongside specifiers in making both the right choice for the project, and the choice that will also provide the most robust protection.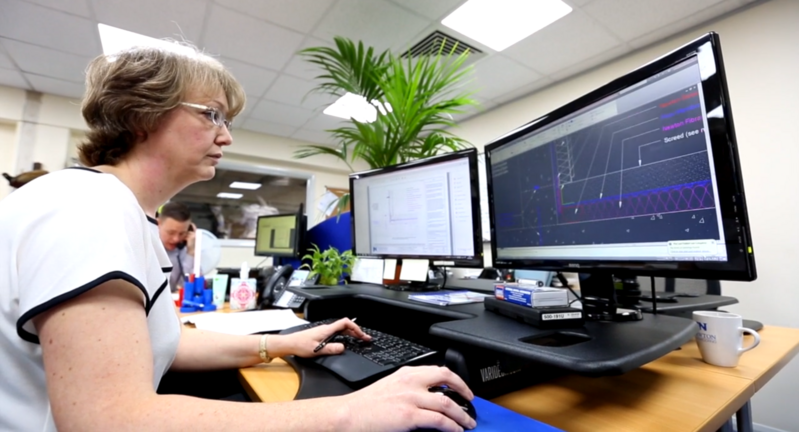 Newton
Founded in 1848, Newton Waterproofing Systems is the leading (and oldest) independent waterproofing supplier in the UK, and is still a family run business. Thanks to its independent status, the company is not tied to one particular supplier, providing the freedom to test and bring in new products and new technologies wherever required.
Based in Tonbridge, the company implemented its nationwide network of NSBCs in 2003 in response to a plethora of poorly managed contractor schemes that were infiltrating the industry and resulting in clients losing faith in waterproofing contractors across the board. Through careful management, training, and site support, Newton's Specialist Contractors are able to deliver the same consistently high standard of service and installation throughout the country on any commercial or residential new build or refurbishment project.