Gerflor's Taraflex sports flooring is durable, safe and comfortable - and the perfect tailored solution for the revamped facilities at Becket Keys school in Essex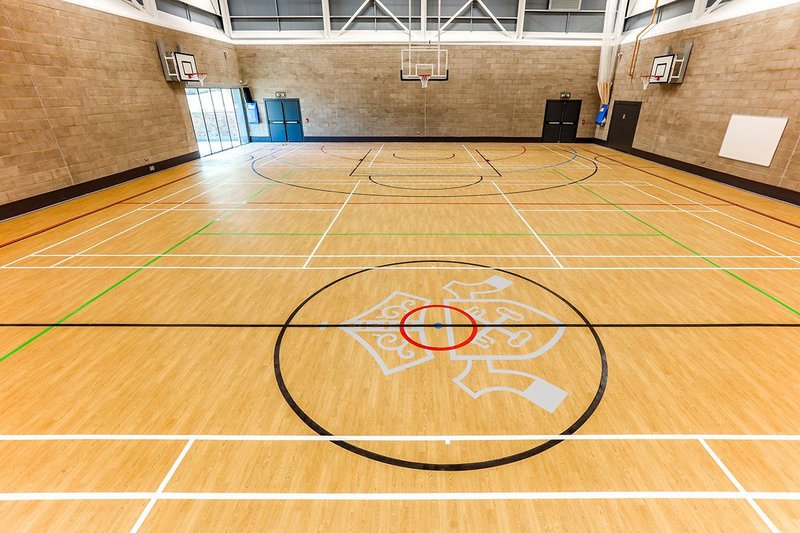 Taraflex at Becket Keys school in Essex. The Gerflor sports flooring requires no polish and features a double density foam backing.
Sports and games played in a school environment are about more than the benefit of physical activity. Pupils can experience increases in self-esteem and mental alertness that make physical exercise a must for every school-age child and schools have a key role in ensuring sports and games are an integral part of student life.
Becket Keys is a free school established in Brentwood in Essex in 2012. It was the first Church of England secondary to be established as part of the free schools programme. Alongside addressing the academic and spiritual needs of the students, a refurbishment of the school's sports and fitness facilities was needed. Colchester-based architects Ingleton Wood LLP were appointed to design and deliver a new state-of-the-art sports hall and they chose flooring specialist Gerflor to supply 680m2 of its Taraflex sports flooring in Oak for the refurbishment.
The architects helped the school apply for funding through the Condition Improvement Fund and a local area Gerflor representative was on hand to deliver a design that incorporated the school's logo. Ingleton Wood LLP chartered building surveyor Charlie Holmes said: 'We would definitely use Gerflor's Taraflex sports flooring again as it looks great and their area representative was very helpful throughout the design and construction process.'
Gerflor has been making Taraflex sports floors since 1947 and it has been used by international sports federations (volleyball, handball, badminton, table tennis) for decades. Taraflex provides durability, safety and comfort without impairing performance. It is available in 17 colours and three wood-effect designs and is suitable for a variety of applications. The Performance product offers a P2 category shock absorbency of 35% to 45%, while the range offers greater than 45% force reduction, making it unrivalled for comfort. A Protecsol surface treatment provides excellent grip/slide compromise, low friction burns and minimal maintenance.
For more information and technical support, visit: gerflor.co.uk
Contact:
01926 622600
---