Geflor's versatile sports flooring offers high comfort and safety factors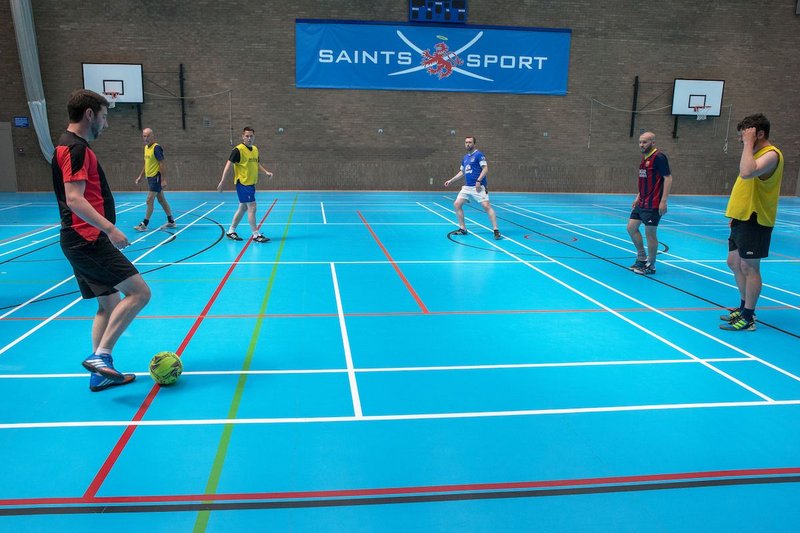 Taraflex, from international flooring and interiors specialist Gerflor, has featured in a host of major sporting events since 1976 and has now been specified at the University of St Andrews.
Gerflor says Taraflex, which is available in 17 colours and three wood-effect designs, can be used in various multi-specialist applications and is affordable for many new projects and refurbishments.
The Sport M Evolution product offers a P1 category shock absorbency of 25% to 35% and meets EN 14904, the European standard for indoor sports surfaces. The range offers greater than 45% force reduction, making it unrivalled in terms of comfort and safety for users. Taraflex also meets EN 22196 for anti-bacterial activity (E coli, S aureus, MRSA), returning greater than 99% levels of growth inhibition.
Taraflex is extremely versatile and is a hugely popular choice for the education, community, leisure, physio, health and fitness sectors. Its 'point elastic' flooring has a higher comfort factor than 'area elastic' floors, reducing the risk and severity of injuries.
Ian Gaunt, assistant director of sport at the University of St Andrews, says: 'Students and members of our sports centre are very happy with the product, especially in relation to the "give" the floor has, making it easier on the body and safer for children's activities. I would certainly specify Taraflex again.'
The product is treated with Protecsol, a triple action coating that means no polish is ever required. Taraflex has a double density foam backing and is also environmentally friendly. Gerflor offers a number of installation solutions for Taraflex including the Eco-Fit System which allows fast, free floating installation.
For more information and technical support visit www.gerflor.co.uk
Contact:
01926 622600
---