A panel comprising Zaha Hadid Architect's Nils-Peter Fischer, PHASE3 director Tyen Masten, EPR Architects' Claire Truman, Tom Donald, senior facade engineer at EOC and ALuK's national sales manager Nigel Headford discuss what is digital architecture and where is it going?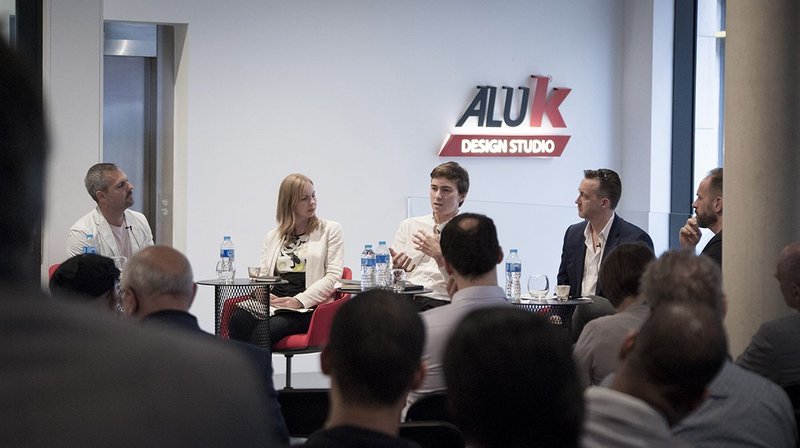 The third of ALuK's panel discussions brought together four industry experts to continue discussions about digital architecture we published in RIBA Journal. In an unusually wide-ranging discussion, the three participants and chair covered everything from copyable designs to cost issues, students and the future.
Firstly, the ever-fascinating question of the model versus the finished product.
Tyen Masten, director of PHASE3 Architecture and Design, also our chairperson, said his practice plays a game called 'how the finished buildings architects produce compare with the rendering,' suggesting they can fall wide of the mark - sometimes for better, sometimes worse.
Nils-Peter Fischer, senior associate at Zaha Hadid Architects said you can get closer to the building you imagined.
'Of course, architects are never totally happy, but if you know what you are doing, you can move closer to the best solution. If you or the client doesn't like something, you can create a new design iteration in the space of a few days, avoiding a lot of repetitive work and focusing your energy on a better design.'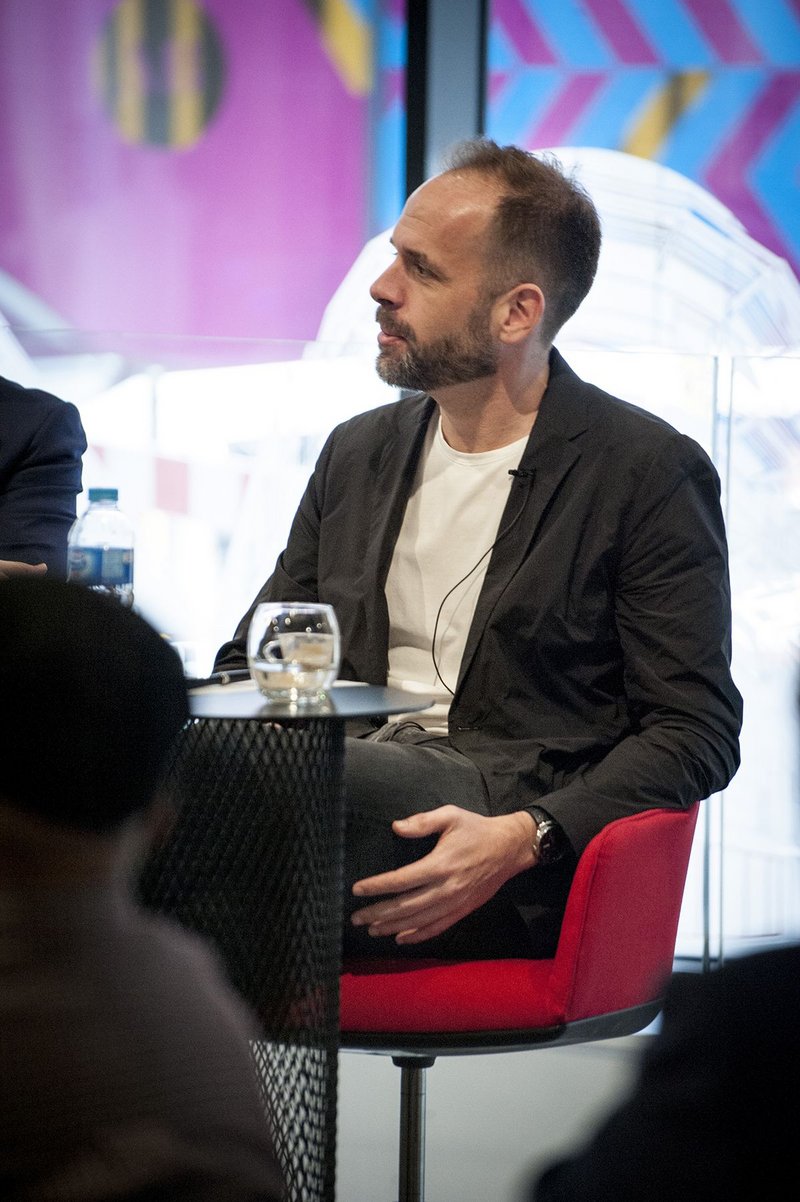 However, there was the opposite concern; of too easy and too fast replicability. Could things not could become a bit 'generic' if everyone is using the same details?
Fischer pointed out that architecture had long been generic - and that wasn't a feature unique to digital architectural tools. He stated the claim despite the fact that designs the practice has created 'show up in student competitions before the building is completed'.
Yes, agreed, Truman, associate at EPR Architects, who works with heritage buildings: 'There is a dichotomy between the speed of evolving software and the longevity of constructing a building.'
'Was not the question,' asked Nigel Headford, national sales manager, in construction at glazing specialist, ALuK, 'about whether to reinvent the wheel or put the data and other information together in an original way and create an overarching composition?'
'With things like Instagram, it is hard to keep up with trends, anyway,' Masten said.
However, there was an agreement, chiefly championed by Fischer, that the variable outcomes were largely a result of the amount of expertise users had with the software.
'Tools are nothing more than a means to an end, building a building, by adding. You need to know how to use the tools efficiently and of course understand what you want to achieve in the built reality,' he said. 'It requires a certain spatial ability, a certain skill set to use them properly.'
And within the discussion, students were in particular considered to have a major influence on digital architecture. In some ways, they are hampered by their lack of knowledge, such as thinking that a drawing is something that comes from the model, rather than being used as a thinking tool (and no digital tool has satisfactorily replaced pen and paper). Their natural ease in navigating and creating virtual environments means it is easier beyond just using the computer as means of reproducing an idea.
On the other hand, the software used in practices is greatly influenced by what the students can get their hands on in academia, and not necessarily by what the ideal work flow would command. There is a constant flux and development of techniques in design and delivery.
But does digital architecture increase or reduce costs on a job?
Masten thought that accurate 3D modelling could help cut costs by increasing cost certainty. 'When I visited the Glasgow Museum of Transport, my first thought was that it looked exactly like the 3D model,' he explained. This certainty is of greater benefit to the client in and of itself, and can also help cut costs. For example, you could reduce the number of walls or be totally certain about the amount of concrete needed and this, he believes, should be reflected in the fees.
But Truman said that it was important to educate planners about the expense of creating models because, firstly, those projects are hard to get off the ground, and, secondly, a lot of data on the project might make clients nervous; they might end up taking parts of the building down rather than keeping them. She sees creating a 3D model from photographs overlaid the way to keep people happy.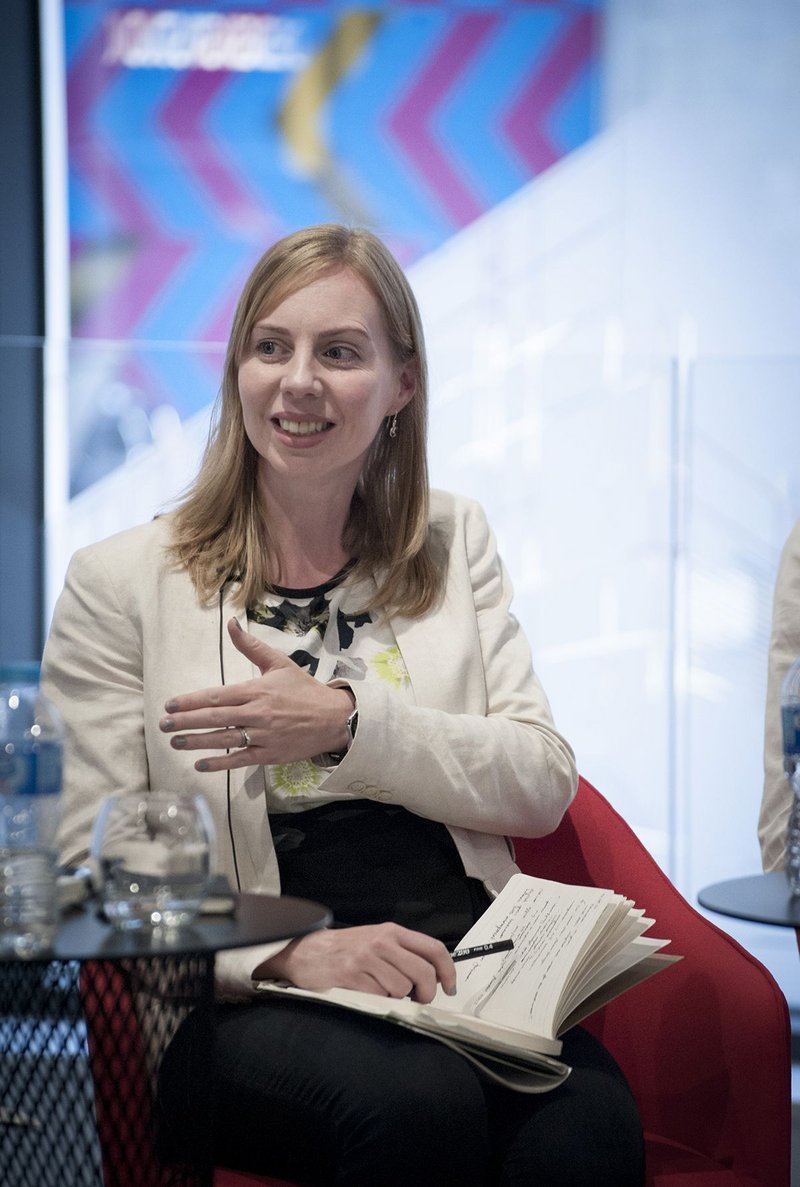 This brought up the idea of access - who gets to make changes on the model? Can everyone comment on each doorknob? Truman said it was the responsibility of a heritage on her client's behalf 'steer the conversation with planners to optimise attention to historically sensitive areas or details, within their overall context'.
'Some rooms will be more sensitive than others; the architect has to manage this.'
She went on to remind us that there was a danger of focusing too much on the simple design aspects of a building. 'Architects have a key role to play on site, beyond the technological skill of 3D drawing,' she said, 'and architects must be skilled at problem solving on site and during construction, which is the the execution of the design. Students must be exposed to this early in their education.'
What of the future of digital architectural technology?
Sceptic, Masten, said he was still getting over the wow factor of PDF documents - and nothing had approached them for the ability to help ease communication, certainly not BIM which was 'not there yet' for him: 'For me the PDF has been one of the major milestones over the last 10 years. Sure, it is a much more subtle change than 3D technologies, but it has allowed for a greater speed of communication which has changed the industry.
'Once the 3D programs can provide this ease of communication, it will totally change our forms of technical production.'
Meanwhile, Tom Donald, senior facade engineer, EOC said his firm was using the open API interfaces to get Rhino and Grasshopper to talk to each other, linking the variable parameters to the structural analysis and helping to create fixed elements with less waste, increased certainty and - sometimes - totally unexpected elements. 'You get structural efficiency from a curved element you wouldn't immediately suspect,' he said.
Fischer said the expense and restrictions of software laid out above meant that, for him, the young employees themselves were the answer: 'More and more, they are learning to code themselves.'
---