DuPont™ Corian® presents an evening with Alison Brooks of Alison Brooks Architects on 11 November at RIBA London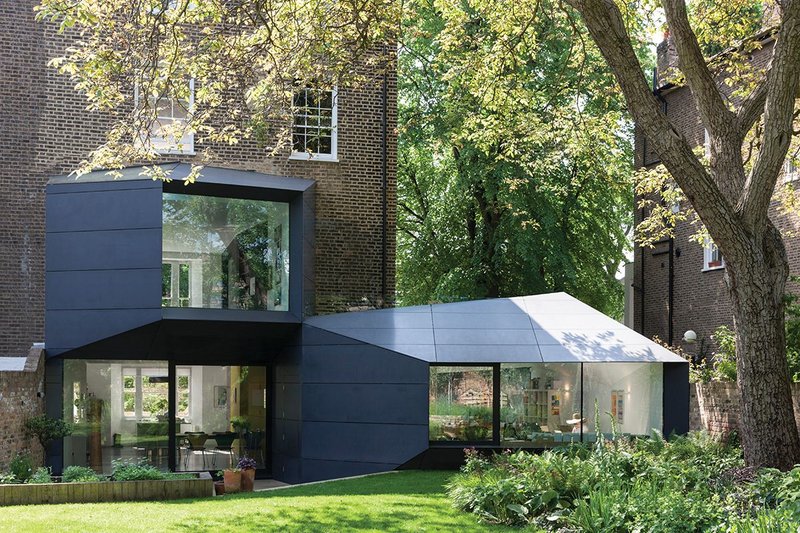 Lens House, London, by Alison Brooks Architects
DuPont™ Corian® is delighted to invite RIBA Journal readers to a special evening event about the future of facades with headline guest speaker Stirling Prize winner Alison Brooks of Alison Brooks Architects. Taking place on 11 November in the Jarvis Suite at the RIBA from 18:00, the evening offers a programme of presentations, discussions and refreshments. Participation is by free registration at: www.future-of-facades.corian.com.
DuPont™ Corian® is increasingly valued as a versatile, high-performance solution for facade systems and has been applied in imaginative ways to a wide variety of construction projects internationally, from private villas to hotels and public buildings.
Alison Brooks Architects has first-hand experience of the considerable benefits that DuPont™ Corian® can bring to a project, as its multiple award-winning Lens House features the material to its angular ventilated facade. This was the first significant cladding project using DuPont™ Corian® in the UK and the design has since been commended with RIBA National and London Awards, as well as a shortlisting for the Manser Medal and trophies from the Architizer and Grand Designs Awards.
The format of the evening will include welcome drinks and introductions, presentations by Alison Brooks, facade installation specialists Urbana and DuPont™ Corian®, followed by a Q&A session and further refreshments with an opportunity for informal networking. The event is kindly supported by CD (UK) Ltd, the exclusive distributors for DuPont™ Corian® in the UK.
Details and registration
DuPont™ Corian® evening event will take place between 18:00 and 20:30 on 11 November at RIBA, Portland Place, London, W1B 1AD. Architects wishing to attend should register at: www.future-of-facades.corian.com, call 0800 962 116 or email register@corian.co.uk.
---