Danfloor's specialist carpet range is ideal for the healthcare and commercial sectors due to its heavy wear classification and anti-bacterial coating. It's environmentally conscious too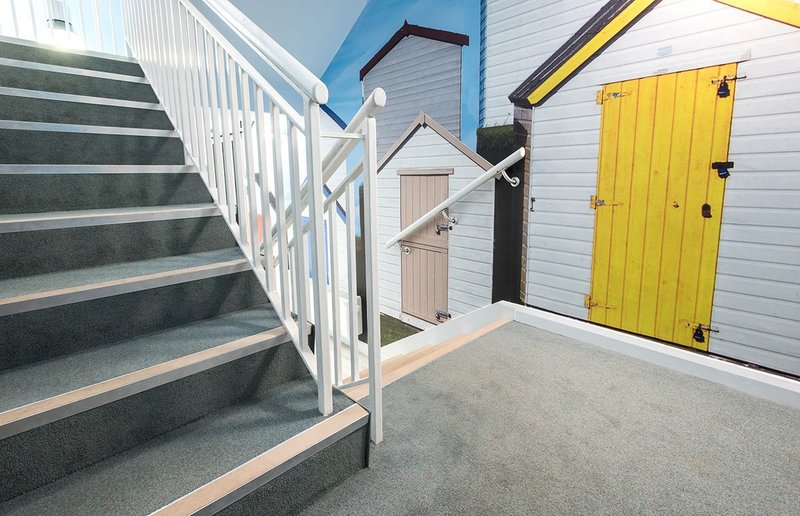 Supportive and welcoming environments can have a positive effect on residents and those that visit care homes, clinics and hospitals. By installing carpets within areas such as bedroom, corridors, consultation rooms and circulation areas therapeutic and calming environments can be created.
Danfloor's Economix nylon range is ideally suited to the care sector due to its heavy wear classification 33 and outstanding performance characteristics. In addition, its impressive BRE credentials - where it can achieve an A to A+ rating dependent upon application - makes Economix an ideal flooring solution for anyone looking for a BRE Excellent classification.
The Econyl 100% regenerated solution dyed nylon yarn that goes into the manufacturing of Economix is made from pre- and post-consumer waste, including items like abandoned fishing nets, making the range 100% sustainable and infinitely recyclable. The Economix range is also available in a tile format for more commercial installations.
Economix also includes mædical i-Link, our anti-microbial yarn treatment which achieves a 99.99% log reduction in harmful bacteria, an impervious membrane and a stunning colour palette providing a flooring solution that is fit for the demands of the healthcare sector while also facilitating the creation of stunning interior design schemes.
Danfloor is so confident in the long term performance and durability of the Economix range that it offers a wear warranty of up to 15 years, giving specifiers peace of mind that it will provide long-lasting superior performance.
For more information and technical support visit: www.danfloor.co.uk
Contact:
0333 014 3132
---