When it comes to sustainability, HD Sharman has a lot to shout about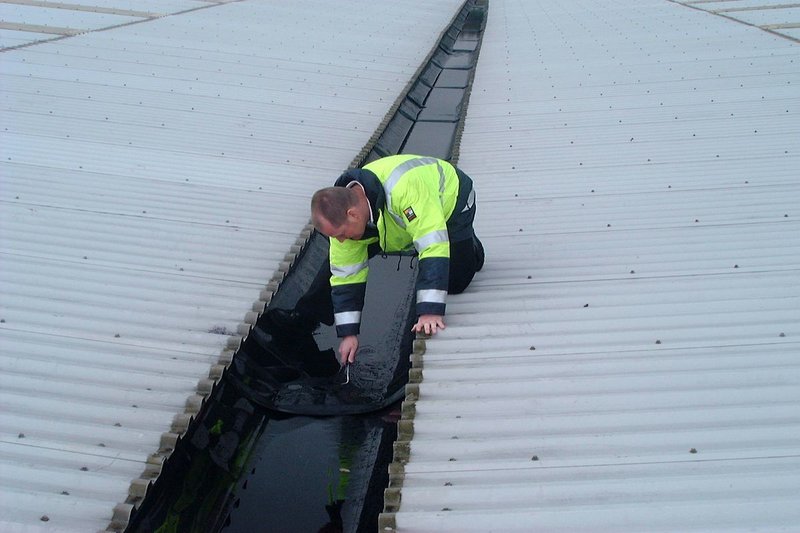 For 30 years, its patented gutterlining system, Plygene Gutterline, has stopped the gutters of commercial and industrial buildings leaking for good. In its early days it was quickly adopted by contractors who recognised that the pioneering system offered something different – a long term solution to leaking gutters and the costly damage they cause.
Over the years, Plygene Gutterline has developed from a repair product to a total gutter refurbishment system. Approved by the British Board of Agrement and guaranteed for 25 years, it has become architects' and other specifiers' system of choice as it offers their clients a long term, cost effective solution to leaking gutters with minimal disruption to their operations.
Plygene Gutterline also extends the life of existing gutters, offering renewal instead of replacement; it is a truly sustainable system.
The product's appeal is not limited to sustainability-minded specifiers. Contractors appreciate its versatility, as Plygene Gutterline is pliable enough to fit any gutter, regardless of structure, age or material. Also, as it is made-to-measure and joint-free, the product's installation is quick, not weather dependent and does not involve either structural work or messy adhesives.
Good customer service has always been at the heart of HD Sharman's operation; free training and support are provided to contractors to ensure that Plygene Gutterline is correctly installed, and a new Online Toolkit offers up-to-date technical and product information.
Plygene Gutterline is exclusive to HD Sharman, and is widely used across many sectors including industrial, distribution, retail, public sector and residential. It is featured on several prestigious buildings, including the Olympia Exhibition Centre and St Pancras Station.
---