Concealed door closers have become the specifier's choice for a wide variety of projects thanks to the fact that they are totally invisible when the door is closed. But what are the other benefits of choosing concealed door closers?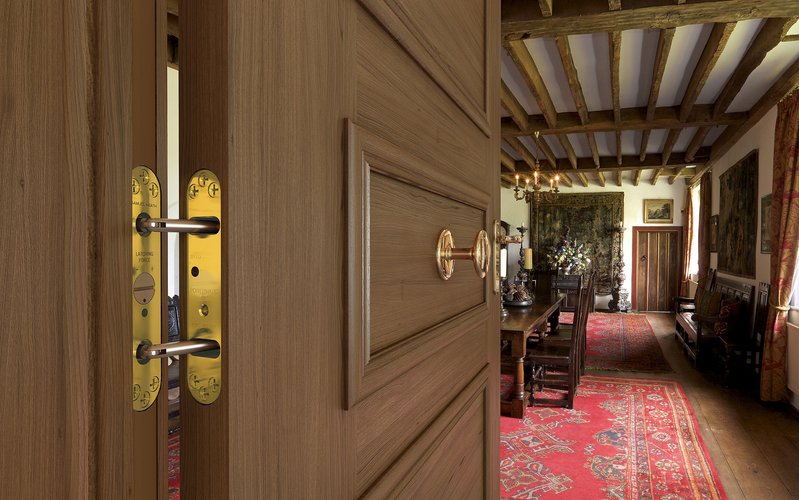 Aesthetic appeal
Powermatic concealed door closers facilitate a clean, unhindered appearance to the door, without intrusion from the unsightly, highly visible controls of surface-mounted devices. Whilst a must in high-end interiors, this attribute is also highly desirable for creating less institutionalised, more therapeutic environments in psychiatric and care facilities.
Reduced vandalism
A reduced opportunity for the door closer to be vandalised improves reliability of the door to close when needed, particularly important in times of emergency.
Anti-ligature
Concealment, and the fact that the door closers can be mounted at a low level, makes Powermatic suitable for anti-ligature applications. They are also useful for areas that are not constantly monitored, but where there may be a risk of ligature, for example in educational and health facilities.
Better hygiene
Finally, the absence of significant horizontal surfaces minimises exposure to germs and detritus, enhancing hygiene and simplifying cleaning.
Performance matters
Powermatic's technical performance credentials make the door closers ideal for a wide variety of fire and non-fire door applications. They include CE marking, Certifire approval and the ability to enable doors to comply with Approved Document M of the Building Regulations.
It is these benefits that make Powermatic so attractive across all sectors of the building industry, including schools, hospitals, secure units, hotel, social housing and commercial developments.
For more information visit www.concealeddoorclosers.com
---